Subscribe
8 Celebrities You Won't Believe Are Turning 65 in 2020
Health & Aging | Miscellaneous
Turning 65 is an important milestone in one's life. It is around the age where individuals begin to think about retirement. Staying healthy doesn't need to end just because you are entering your retirement years! Turning 65 should be a celebration, so check out these 10 celebrities you won't believe are turning 65 in 2020 and their tips on how they stay healthy during their retirement years.
1. Bill Gates- October 28, 1955
Bill Gates is the co-founder of Microsoft and, according to Forbes magazine, was the wealthiest person in the world from 1995 to 2009. Although he is known to be one of the busiest men in the world, Gates still finds time to workout to stay fit. He loves to play tennis and is known to work out on the treadmill after waking up in the morning while "watching DVDs from the Teachings Company's 'Great Courses' series."
2. Reba McEntire- March 25, 1955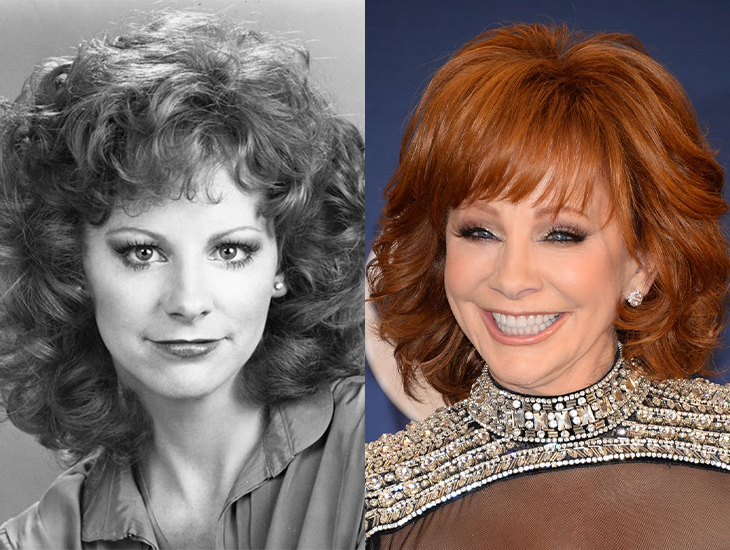 Reba McEntire is an American singer, musician and actor who has starred in her own sitcom Reba. CMT has announced that Reba will be honored with the Artist of a Lifetime award at this year's CMT Artist of the Year Event. Winning a Grammy and being Emmy-nominated is hard work, but McEntire admits maintaining her health takes time and effort. McEntire uses her at-home tennis court and swimming pool to mix up her fitness activities. Even when she is busy touring, she finds hotels specifically with gyms and spas where she can do cardio exercises and lift weights to keep her physical and mental health in top shape.
3. Bruce Willis- March 19, 1955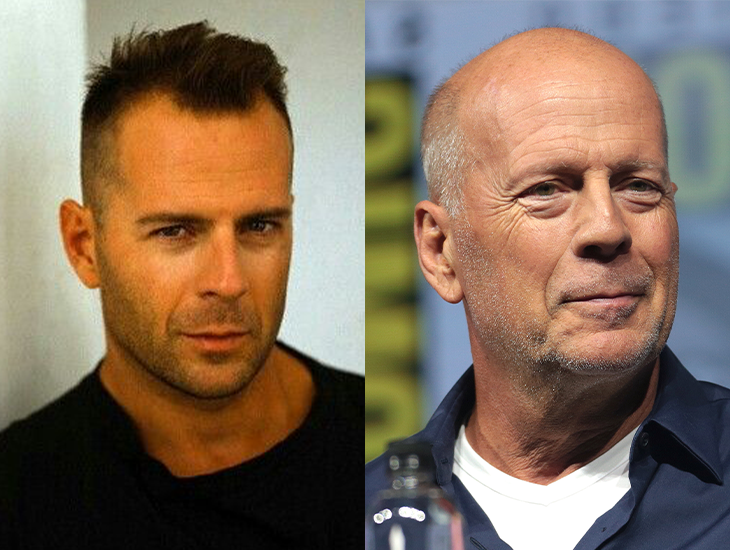 Bruce Willis is an American actor and producer who began his career in the TV series Moonlighting before staring in other hit movies like Die Hard and Pulp Fiction. Willis has won a People's Choice Award and Blockbuster Entertainment award for his movie The Sixth Sense. In order to stay fit for his highly intense movies, Willis works with celebrity trainer Gunnar Peterson and alternates upper and lower body exercises that are known to burn body fat and create stronger muscle movements; this is called peripheral heart training. Peripheral heart training can be beneficial by improving skin tone, circulation, and increase energy.
4. K. Simmons- January 9, 1955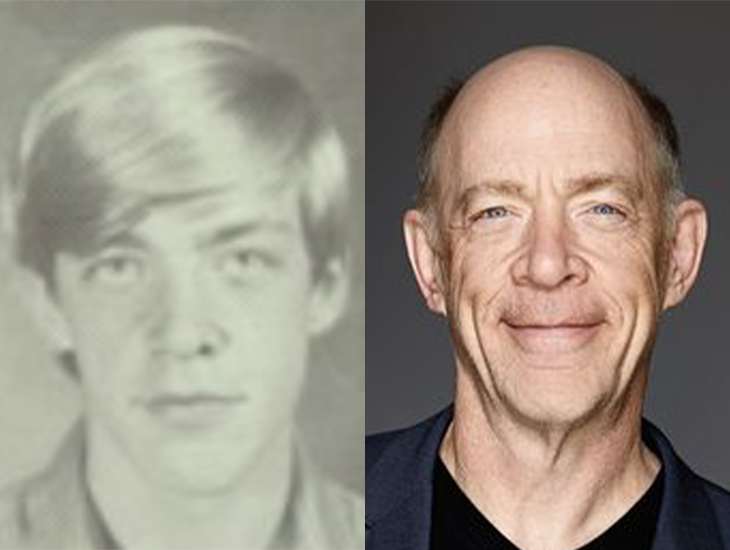 J.K. Simmons is an American actor who won an Academy Award and Golden Globe Award for Best Supporting Actor in his 2014 film Whiplash. He is also known for other roles including Jonah Jameson, the editor and chief of the Daily Bugle in the Spider-Man trilogy. In his most recent role as Commissioner Gordon in Justice League, Simmons showed off his insane physique that can be attributed to his diet and exercise routine. His trainer gave him suggestions of a low-carb, lean protein and high vegetable diet where he eats every three hours. He also takes a bodybuilding approach versus cardio and calls dark chocolate his "secret weapon" that gets him through the day. Check out these two workouts that got J.K Simmons in shape for his role in Justice League!
5. Donatella Versace- May 2, 1955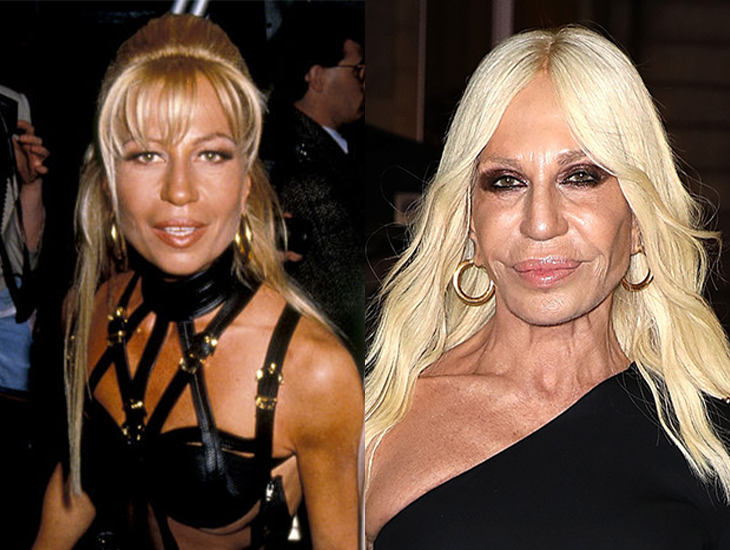 Donatella Versace is a fashion designer who became owner of Versace fashion after her brother, Gianni, was murdered. In an interview with Harper's Bazaar, Donatella shares her daily routine and emphasizes that she believes exercise should be something you enjoy. She wakes up every day at the same time, without an alarm clock, and does cardio and weights for 45 minutes, four days a week. She believes exercise is important for both mental and physical reasons, but also says to enjoy yourself and not feel as though your routine is taking over your life.
6. Willem Dafoe- July 22, 1955
Willem Dafoe is an American actor who is best known for his roles in The Boondock Saints, Wild at Heart, and The Hunter. Dafoe is also known for his role as Norman Osborn and the Green Goblin in the 2002 Spider-Man film that earned him an MTV Movie Award nomination for Best Villain. In an interview with the Men's Journal, he was asked: What's the best way to grow old? Dafoe stated that everyone should have a healthy routine that you love, for him it is yoga practice.
7. Iman Abdulmajid- July 25, 1955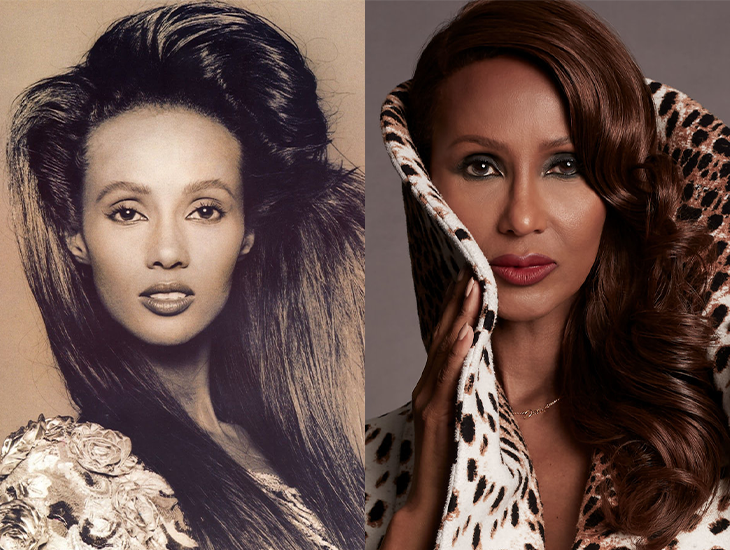 Iman Abdulmajid is a Somali high fashion supermodel, actress and entrepreneur. She created the cosmetics line "Iman Cosmetics" and as of 2010, generates profits over $25 million annually. She was married to rock star David Bowie until he died in 2016. In order to stay in shape, Iman mixes up her workout routines from yoga, to cardo, to weights. She also takes classes at Equinox, her favorite being a mind-body fitness class called IntenSati. It is important to Iman to not only stay in shape, but also be happy mentally.
8. Kevin Costner- January 18, 1955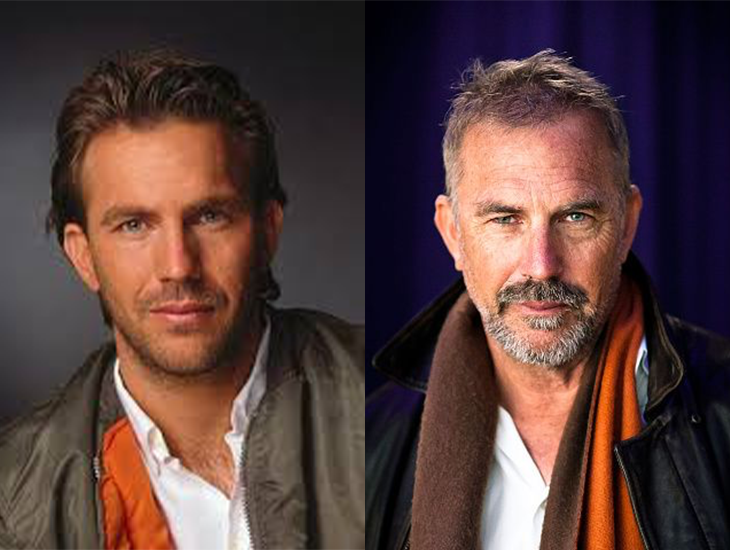 Kevin Costner is an American actor, director, and producer who is best known for his films Field of Dreams, The Untouchables, and Bull Durham. He also directed and produced Dances with Wolves, which awarded him with two Academy Awards for Best Director and Best Picture. In order for Costner to stay healthy, he does many different activities that help him stay in shape. Costner loves horseback riding and hanging out with his children. He stated in an interview with GQ that he "gets out there and takes the biggest bite out of life."
---
According to all eight of these celebrities, age doesn't define who they are. These seniors will accomplish any goal they set their mind to. The exercise routines that these celebrities accomplish almost every day shows that anyone can begin exercising, no matter their age. If you want something, go for it!
For more information on how to stay healthy during your seniors years, download our free eBook today!
Were you surprised by some of these celebrity's routines? Comment below on the celebrity that surprised you the most!