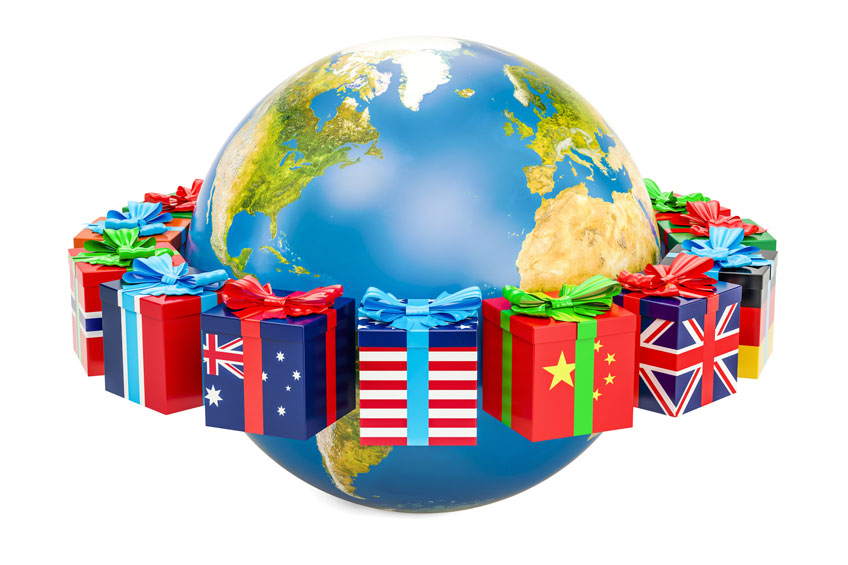 Subscribe
Christmas Traditions Around the World
Christmas is celebrated in various ways throughout the United States— every family has unique traditions they follow each year.
Have you ever thought about how Christmas is celebrated globally?
The holiday is one that is celebrated worldwide, and many traditions in other countries are very different from ours!
Philippines

- Giant Lantern Festival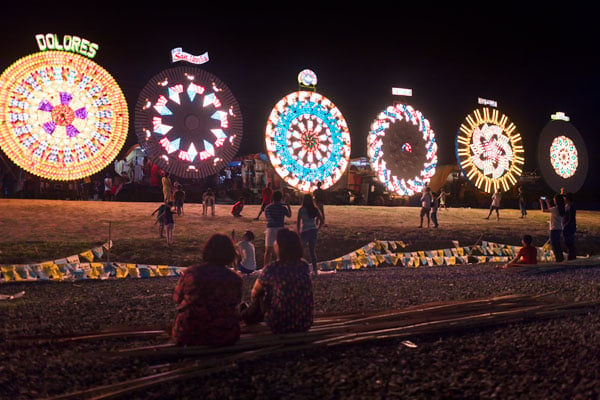 The Giant Lantern Festival is a Philipino tradition that celebrates the Novena of Christmas and is held annually from December 15 to January 1 in San Fernando.
The event started in 1904 when there was a transfer made of the provincial capital Bacolor to San Fernando.
When the tradition began, the lanterns were quite small and often made from bamboo.
Since then, the celebration has grown, and today you can expect to see lanterns approximately 20 feet in diameter and made with steel containing anywhere from 3,500 to 5,000 light bulbs.
Sweden- Gävle Goat
Sweden recognizes the Yule Goat during the Christmas season.
The origins of the Yule goat come from ancient proto-Slavic beliefs of honoring the god of fertile sun and the harvest, Devac, who is represented by a white goat.
Today, the Gävle Goat celebration begins in Gävle, Sweden on the first day of Advent. This traditional Christmas display is constructed in Castle Square and is a 40-foot version of the traditional Yule Goat.
The giant goat is made of straw and decorated with lights and ribbon.
Iceland-The Yule Lads

For 13 days leading up to Christmas, different Yule Lads "visit" the children of Iceland.
The Yule Lads include Stekkjastaur (Sheep-Cote Clod), Giljagaur (Gully Gawk), Stúfur (Stubby), Þvörusleikir (Spoon-Licker), Pottaskefill (Pot-Scraper), Askasleikir (Bowl-Licker), Hurðaskellir (Door-Slammer), Skyrgámur (Skyr-Gobbler), Bjúgnakrækir (Sausage-Swiper), Gluggagægir (Window-Peeper), Gáttaþefur (Doorway-Sniffer), Ketkrókur (Meat-Hook) and Kertasníkir (Candle-Stealer).
These lads are very mischevious, and their names give you a good indication of the ruckus they cause. Each Yule Lad arrives on a different night.
During these 13 days, children leave their shoes by the window, and the Yule Lad will leave a gift for good boys and girls and rotting potatoes for naughty kids.
Venezuela- Roller-Blading
Like many cultures, Venezuelans attend a church service on Christmas Eve.
While this is a pretty typical tradition, Venezuelans travel to this church service on roller skates, which sets them apart from the ordinary.
Although no one is quite sure where the tradition stems, the city honors it by closing roads so that people can skate to church safely. After they skate to church, many come home and have tamales for Christmas dinner.
India- Badaa Din
Christmas is a state holiday in India due to British influence. Christmas in India is known as "Badaa Din" (translated as Big Day).
Like many cultures, it is common for residents to attend church on Christmas Eve and Christmas day.
Many Indians will decorate a mango or banana trees for Christmas, and in Northern India, people will often plant trees on Christmas.
---
No matter the tradition you may follow, Christmas is a time that brings together family and friends worldwide. Comment down below and tell us some of your favorite Christmas traditions!