Subscribe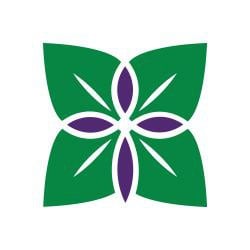 Creating Meaningful Moments Through Masterpiece Living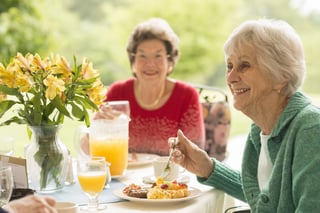 What does it mean to truly live well as we age? Thanks to the Masterpiece Living program, we have clear answers.
The Masterpiece Living program was created as a product of the landmark MacArthur Foundation Study on Aging. The program, based on data and thoroughly tested, assists senior living organizations in creating supportive environments to help aging individuals thrive. The program is built on the concept that successful aging requires several vital components:
Engaging socially with others.
Developing a sense of purpose and meaning in life.
Maintaining a lifestyle that is physically active and mentally challenging.
Being in a supportive atmosphere.
At Presbyterian Senior Living, the Masterpiece Living program is changing the experience and perception of aging on a daily basis. Here are three diverse stories demonstrating how Masterpiece Living helps create rewarding, dynamic lifestyles.
Resident-led Activities
For Nancy Fannan, a resident of Westminster Village, a meaningful life is one that's filled with love and service. With her dedication to the community's health center residents, Nancy touches others' lives every day.
Masterpiece Living encourages resident-led activities, and Nancy has taken that message to heart. She took the initiative of going through a wheelchair training course with Westminster Village's rehabilitation team so she could assist health center residents going to and from church and other events. She started a Beautification Committee, and she coordinates many charitable causes in the community, including collecting gifts for disadvantaged children.
Travel & Volunteerism
Sylvia Stack put her retirement plans on hold to care for her terminally ill brother in his final months. After she moved to Westminster Woods, she felt that a whole new world opened up. She has dived head-first into a vibrant lifestyle, including travel to Japan, Hawaii, Spain and other exciting destinations. She also uses her travels as opportunities to participate in service endeavors, such as working on a vegetation project at Glacier National Park.
Sylvia also is committed to bettering the local area; every week, she pulls weeds at one local park and cleans up another, and she walks a resident's dog every day. She also volunteers with the Humane Society, serves on Westminster Woods' Library Committee and audits courses at a nearby college.
Spreading Joy Through Greeting Cards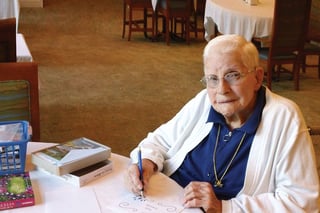 When Masterpiece Living was introduced at Presbyterian Village at Hollidaysburg several years ago, resident Edie Young responded by starting a card ministry to reach out to those in need of a kind word. Edie considers the four components of Masterpiece Living — spiritual, intellectual, physical and social — as she selects the perfect card to send at just the right time to the right individual.
Edie's card ministry started as a hobby of sending cards to family members, but she expanded it when some physical challenges limited her activities. She sends cards to residents — who may not have family to visit them — and to community team members, both for birthdays and anniversaries.
At Presbyterian Senior Living communities, Masterpiece Living is assisting us in building supportive environments for residents to thrive and reach their full potential. To learn more about the Masterpiece Living program, please contact us.
About Presbyterian Senior Living
Presbyterian Senior Living is a not-for-profit organization, fulfilling its charitable purpose and mission by providing high quality retirement choices, healthcare services and affordable residential living options for people 55 and older for more than 85 years. Headquartered in Dillsburg, Pennsylvania, Presbyterian Senior Living provides services to approximately 6,000 seniors in 30 locations in the mid-Atlantic region of Pennsylvania, Maryland, Ohio and Delaware.