Subscribe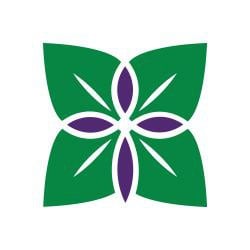 Know The Facts About Glaucoma—Questions, Risks, and Treatment Options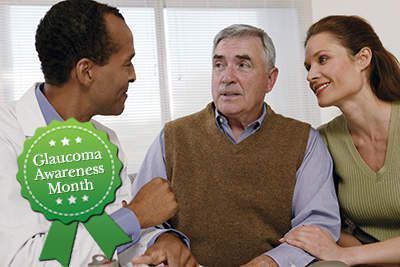 January is National Glaucoma Awareness Month. Have you had your eyes checked lately? According to the American Academy of Ophthalmology (AAO), over 2.2 million Americans—age 40 and older—are affected by glaucoma and don't even know it.
Glaucoma is more than an eye disease. The Mayo Clinic defines it as: "A group of eye conditions resulting in optic nerve damage, which may cause loss of vision." Glaucoma is one of the leading causes of blindness in the United States and African Americans, age 50 and older, are at higher risk for developing this eye condition than any other ethnic group. As such, early detection is vital in preventing further damage that could lead to complications with sight and possible blindness.
The National Institute of Health (NIH) suggests people at risk for developing glaucoma, or who have a family history, should complete eye exams according to the schedule below:
Ages 40-54 every 1 to 3 years
Ages 55 to 64, every 1-2 years
Ages 65 and older, every 6-12 months
It's important to check with your eye care professional to discuss the schedule best for you. He or she may advise you complete eye exams more often depending on your overall eye health, risk factors, and medical history. For those who currently suffer from glaucoma, your eye care professional can recommend low vision devices that can help you make the most of your remaining eyesight. Also, don't be afraid to ask your eye care professional about referral services and any other steps you can take to protect your vision. The road to healing starts with asking the right questions, such as:
What caused my condition?
How will my vision be affected?
What symptoms should I be aware of? What symptoms will tell me my condition is worsening?
Are there any lifestyle changes I can make to help my condition improve?
What are my treatment options? How long will the treatment last?
Are there any side effects I should be aware of?
Will there be any follow-up treatment?
What do I need to do to prepare for the treatment?
What kinds of medication will you prescribe? How will this medication affect current medication I am taking?
When asking questions and reviewing options with your eye care professional, remember to take notes so you can refer back to important topics discussed during your visit. You may also find it helpful to invite a friend or family member along on your appointment. Having a support system and second set of ears can come in handy later. Many senior living communities offer support services and volunteer staff that can travel with you to and from your appointment. If your senior living community offers supportive services, take full advantage. Some communities have partnerships with social workers at local hospitals that can help you with any financial hardships you may have. Check with the staff at your senior living community and ask about low cost or even free eye exams for seniors in Pennsylvania—or your local area. Other resources include:
EyeCare America: EyeCare America is a public foundation of the American Academy of Ophthalmology (AAO). Provides eye exams and care for up to one year, often at no out-of-pocket expense to eligible candidates age 65 or older. Call 1-877-887-6327 and ask about their Glaucoma EyeCare Program or visit www.eyecareamerica.org to see if you qualify.
Vision USA: Coordinated by the AOA, this program provides free eye care to eligible uninsured, low-income workers and their families. Call 1-800-766-4466 or visit www.aoa.org/visionusa.xml.
Mission Cataract USA: Mission Cataract USA is a program that provides free cataract surgery to people of all ages who have no other means to pay. Visit www.missioncataractusa.org for a list of participating doctors and clinics by state.
Medicare Benefits: People with Medicare who have diabetes can get dilated eye exams to check for diabetic eye disease. Your doctor can help you decide how often you need this exam. For those at risk for glaucoma, Medicare will pay for an eye exam to check for glaucoma once every 12 months. Visit www.medicare.gov for information.
Start the year off with a happy, healthier you. Know the facts about glaucoma and make an appointment to see your eye care professional today.
Ask us about our commitment to promoting wholeness of body, mind, and spirit in older adults.

Click or Call 1-800-382-1385

About Presbyterian Senior Living
Presbyterian Senior Living is a not-for-profit organization, fulfilling its charitable purpose and mission by providing high quality retirement choices, healthcare services and affordable residential living options for people 55 and older for more than 85 years. Headquartered in Dillsburg, Pennsylvania, Presbyterian Senior Living provides services to approximately 6,000 seniors in 30 locations in the mid-Atlantic region of Pennsylvania, Maryland, Ohio and Delaware.