Subscribe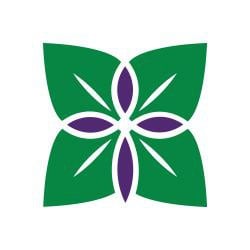 Fighting Ageism with Masterpiece Living: Rewriting the Story of Older Age
Take a look in the mirror. Do you see an independent, young, active, well-capable, intelligent, determined, effervescent, bold, fearless, handsome, or beautiful person looking back at you? Hopefully you answered, "Yes." Unfortunately, what you see is not necessarily what society sees. In fact, in many instances, society sees the opposite.
The truth, however, is that adults over 60 are living life to the fullest and doing the same things their younger counterparts can do (sometimes even better). A recent study reveals older adults are fitter, healthier, and happier now than 20 years ago. So why is there a disconnect? Why do so many people pity and patronize seniors? It's time for society to get with the times. Old age isn't so old anymore. If you're an adult, over the age of 60, it's time to prove the rest of the world wrong and rewrite the story of older age. You are more than who society says you are.
Dr. Charles "Alex" Alexander, a resident at the Presbyterian Senior Living community of Ware Presbyterian Village, located in Oxford, PA, was invited to speak on a resident panel at the 2015 Masterpiece Living Lyceum in St. Petersburg, FL. The Lyceum is an invitation-only gathering of Masterpiece Living partners—a place for sharing innovative ideas and non-traditional thought. The major theme of this year's event was focused on eliminating stereotypes and breaking down policy barriers, in an effort to transform perceptions about aging. "We live in a throwaway society," quotes Alexander.
Disposable and no longer useful. This is the perception society has of older adults. Paper cups are disposable…Plasticware is disposable…Wrappers are disposable. People, on the other hand, are unique, valuable, and worth so much more than words can express. People are not disposable. Residents invited to sit on the panel had a thing or two to say about this, even speaking up on ways to combat and fight the problem of ageism. One resident suggested the use of intergenerational programming as a way to bridge the gap between generations. Intergenerational programs help to foster better understanding of older age. These programs are beneficial in eliminating stereotypes and cultural barriers and help improve the emotional, social, intellectual, and physical well-being of youth and older adults.
Other suggestions given by the panelists, for fighting ageism, include education through culture change and the modification of language. Presbyterian Senior Living has already begun to put these initiatives into motion. Age-discriminatory language is now being replaced with person-centered language. This new approach to care allows us to focus on people as individuals, but it's a transition that relies on the core competencies of staff. For this reason, we are committed to putting all efforts towards training and education. Change has to come from inside an organization first.
What do you think? Tell us how you are rewriting the story of older age. Fighting ageism is a group effort, or in the words of one Lyceum panelist, "It's a family affair."


Learn how Masterpiece Living is helping us fight ageism by rewriting the story of older age.

Click or Call 610.998.2400


About Presbyterian Senior Living
Presbyterian Senior Living is a not-for-profit organization, fulfilling its charitable purpose and mission by providing high quality retirement choices, healthcare services and affordable residential living options for people 55 and older for more than 85 years. Headquartered in Dillsburg, Pennsylvania, Presbyterian Senior Living provides services to approximately 6,000 seniors in 30 locations in the mid-Atlantic region of Pennsylvania, Maryland, Ohio and Delaware.