Subscribe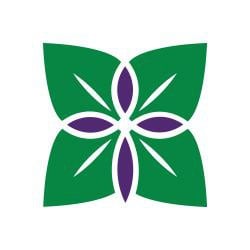 Heartbreaking Statistics Show Vital Need to Support American Heart Health Month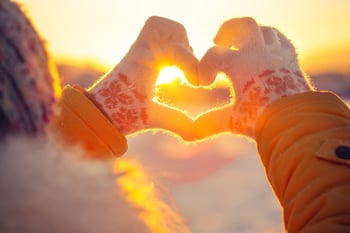 Mostly associated as the month of love and romance, it's only appropriate that February is officially noted as American Heart Health Month. The goal of this life-saving campaign is to prevent one million heart attacks and strokes in the United States by the year 2117 through education and prevention. Over 3 quarter of a million Americans each year suffer from a heart attack. Here are a few more startling statistics that might get your heart racing.
High Blood Pressure: The #1 Heartbreaker in America
Millions of people have their heart broken by the loss of a loved one due to heart disease, and according to the Centers for Diseases Control and Prevention, more than 610,000 individuals die annually due to this condition. That's a startling 1 in 4 deaths, making awareness through American Heart Month a noble and worthy cause. However, high blood pressure is typically easy to manage and regulate with daily medication that your doctor can prescribe you. Monitoring your blood pressure at home daily is a wise preventive step.
Elevated Blood Pressure Triples Chances of Heart Disease
It's estimated that only half of blood pressure sufferers have the condition 'under control' and well-managed, making daily monitoring and taking recommended medicines essential to managing this condition. High blood pressure typically doesn't manifest any physical symptoms and go unnoticed for years, increasing one's risk for heart disease. In fact, just having high blood pressure at all triples the chances of onset heart disease and quadruples stroke risks.
Heart Disease Doesn't Discriminate: Know Your Risks
Statistics from the CDC in recent years show that heart disease has now taken the lead as the number one killer of both men and women, and that it doesn't show any discrimination. However, the numbers do show that there is a slightly higher risk for African American men to develop heart disease, as well as people who live in the southeastern region of the nation. Regardless of age, gender, or race, there is no better time to take control of your heart health!
Make Your Goal Daily Control
Diet is essential to staving off heart disease and regulating blood pressure, and one thing your physician will advise you to do is limit sodium intake. Become label savvy, especially when choosing pre-packed goods and snack foods.
If you smoke, consider quitting. The association between smoking and heart attacks, stroke, and coronary artery disease have long been noted by the American Medical Association and even the tobacco industry. The Surgeon General deems smoking to be the leading preventable cause of disease and deaths in the United States.
Get regular check ups, take any medications you are prescribed for coronary health, and monitor your vital signs daily for fluctuations in blood pressure.
Moderate exercise is essential to heart health, particularly for seniors. Don't let age discourage you from putting in a little daily stretching or low impact exercise.
Take the Facts to Heart
Now that you know the facts, take time to spread the word about American Heart Health Month, and if you haven't had your coronary health examined recently, take a moment to make an appointment. Don't break your own heart - be sure your doctor gives it a little TLC on at least an annual basis.
About Presbyterian Senior Living
Presbyterian Senior Living is a not-for-profit organization, fulfilling its charitable purpose and mission by providing high quality retirement choices, healthcare services and affordable residential living options for people 55 and older for more than 85 years. Headquartered in Dillsburg, Pennsylvania, Presbyterian Senior Living provides services to approximately 6,000 seniors in 30 locations in the mid-Atlantic region of Pennsylvania, Maryland, Ohio and Delaware.