Subscribe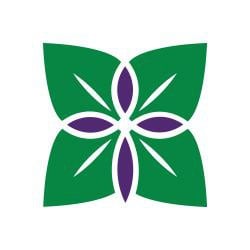 How to Declutter Your Home: Busting Through the Clutter to Simplify Your Life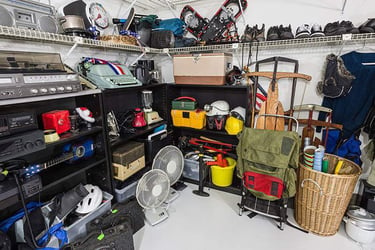 We've all been waiting and it's finally here—spring! That wonderful time of year when the days are long and you can finally get outside and enjoy the beautiful sunshine, chirping of the birds, and sweet smelling breeze. However, if you're like many homeowners, it's also the time of year to declutter your home. As the classic saying goes, "Out with the old, in with the new."
Ahhh, yes! The time has arrived to open up those windows and let the cool morning breeze permeate throughout the house—before you begin that all anticipated process of spring cleaning. But let's be real here. No one actually enjoys spring cleaning. And if you're a senior, who has lived in your home for a while, you have probably accumulated your fair share of items. Clearing out can take effort. However, mother always said, "A healthy home is a happy home." And we all know mother is always right.
Did you know clean and organized spaces can help you feel more in control, simplifying your life in the process? Researchers have found that a messy home negatively affects a person's health and well-being. In fact, cluttered environments can lead to cluttered minds—stealing your focus and robbing you of the things you really want to accomplish. Don't let clutter run your life. Follow these simple tips for busting through the clutter to simplify your life.

1. Set Some Goals
Creating a goal's list is a great way to ensure you stay on schedule and complete the tasks you've set out to accomplish. Spring cleaning is no exception. Before you start spinning your wheels, stressing over the things you need to do around the house, jot it all down first. Set some goals with your anticipated date of completion and you'll find there is no task too big to be tackled. With a little bit of organization and guidance, you'll soon be on your way to a happier, healthier house in no time.
2. Make a List of What Stays and What Goes
After you've established some goals, make a list of items to keep and items you could donate to charity. For some, when it comes to cleaning up and clearing out, getting rid of old items can stir up unexpected emotions. Creating a list will help you stay on course with your previously established goals—making it easier to clear items out of your home. As you start to divvy things up, make sure to check them off your list. Organizations like Salvation Army, Goodwill, and Vietnam Veterans of America all offer home pickup service. Simply pick up the phone and give one of these organizations a call. They'll do the heavy lifting; and in turn, you'll be satisfied to know your old items are being put to good use.

3. Tackle Your Biggest Problems First
We all have that one junk room…junk drawer…overstuffed closet…messy basement…cluttered garage; need I go on? Where in the world does one begin? If you've lived in your home 20 or more years, you have probably collected your fair share of tchotchkes, hand-me-downs, and yard sale finds. Now, all those collectibles are staring you back in the face. If you've donated everything you possibly can to charity, but are still left with a room full of items you don't need, it's time to start making your way through the mounds. Whether it's the basement, a garage, or your closets, tackle your biggest problems first. Once you've thinned out these spaces, the rest of the house isn't so daunting.
4. Purchase Drawer Dividers, Closet Organizers, and Labels
The average U.S. home has doubled in size since 1950. To compensate for this increase, many homeowners find themselves having to rent storage facilities to house their goods. Have you taken an inventory of your home lately? Yerdle, an online marketplace where people can exchange used goods, reports that there are 300,000 items in the average U.S. home. Home organization is key to busting through all this clutter. Investing in drawer dividers and closet organizers allow you to economically and stylishly store your items. Using labels, along with organizers, keeps your items neatly tucked away.
5. Solicit the Help of Family and Friends
If you're having a hard time going at this feat alone, soliciting the help of family members and friends can help. Cleaning buddies make the process a lot smoother. Your friends and family can help to keep you on track with your established goals—particularly in moments of weakness when you're unsure if you can bear to part with a possession.
6. Stop Buying Things
The most important piece of advice, we can offer, for helping you bust through the clutter and simplify your life is to address it before it starts. Willpower is the operative word here. Next time you're out at the store, a yard sale, or antique shop, ask yourself the following two questions: Do I really need this item? What purpose will it serve? The answers to these questions can help you determine if the item you're pining over is really worth the buy.

Ready to put these tips to good use? Whether you're preparing for retirement, clearing out to downsize, or just plain clearing out, we hope we have made this process easier. If you're decluttering to prepare for a winter move and need help selling your home, you may find this article helpful, "5 Tips to Ensure Your Home Sells in the Winter."
Preparing for a move? Our Sales Team and Move-In Coordinators can help guide you through the process of downsizing.

Click or Call 1-800-382-1385


About Presbyterian Senior Living
Presbyterian Senior Living is a not-for-profit organization, fulfilling its charitable purpose and mission by providing high quality retirement choices, healthcare services and affordable residential living options for people 55 and older for more than 85 years. Headquartered in Dillsburg, Pennsylvania, Presbyterian Senior Living provides services to approximately 6,000 seniors in 30 locations in the mid-Atlantic region of Pennsylvania, Maryland, Ohio and Delaware.