Subscribe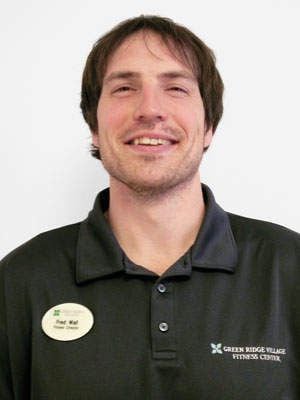 Is Tai Chi the Answer to Preventing Senior Falls?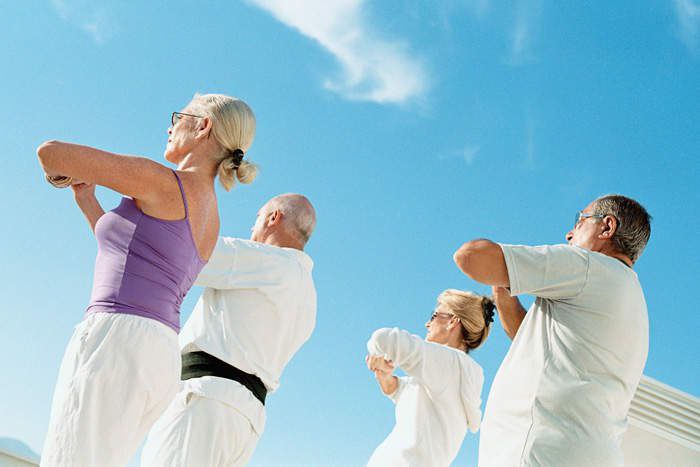 Tai chi—a gentle form of martial arts combining deep, diaphragmatic breathing and flowing, dancelike poses—can be a very effective workout for people of many ages. In various recent studies and reviews, tai chi has been found to improve individuals' balance, leg strength, cardiovascular endurance, pulse rate, muscular flexibility, immune system response, sleep habits, happiness, sense of self-worth, and ability to concentrate and multitask during cognitive tests.
In a study published last year in Frontiers in Aging Neuroscience, researchers in China compared the brains of older adults who had been practicing tai chi for several years with the brains of similarly aged sedentary older adults. The tai chi participants showed greater connectivity and other measures of health in portions of the brain known to be involved in decision-making and attention than the volunteers who had never done tai chi.
Another study conducted by researchers at the University of North Carolina Chapel Hill School of Medicine looked at the effectiveness of the Arthritis Foundation's Tai Chi for Arthritis program in providing relief to individuals with various types of arthritis. Those who participated in an eight-week session that included two classes per week showed moderate improvements in pain, fatigue, and stiffness. They also had an increased sense of well-being, improved reach, and enhanced balance. From this, one may ascertain that tai chi may be helpful in preventing senior falls.
Similarly, in a recent study published in The New England Journal of Medicine, researchers at Tufts Medical Center in Boston found that after 12 weeks of tai chi, patients with fibromyalgia did significantly better in measurements of pain, fatigue, physical functioning, sleeplessness, and depression than a comparable group given stretching exercises and wellness education. Tai chi patients were also more likely to sustain improvement three months later. Overall, tai chi "can improve both physical and psychosocial health," said Dr. Chenchen Wang, the director of the Center for Complementary and Integrative Medicine at Tufts Medical Center.
Scientists, however, haven't yet determined whether tai chi is substantially better for you than other types of light-to-moderate exercise such as walking, yoga, or weight training. Comparative effectiveness studies pitting the activities against one another are limited and more research is needed. Nonetheless, tai chi is definitely better than no or very light activity. "Our work does suggest that Tai Chi produces far better outcomes compared to low-impact activities such as stretching," says Dr. Wang.
Many community centers, YMCAs, and martial art centers nationwide offer low-cost classes. You can find a program near you by visiting the American Tai Chi and Qigong Association's website at americantaichi.net.
Subscribe to Our Blog to Receive More Presbyterian Senior Living Fitness Tips like This One.
About Frederick Wall
Frederick T. Wall is the Fitness Director at Green Ridge Village in Newville, PA and has provided exercise advice and guidance for diverse segments of the population for over ten years. Fred has a bachelor's degree from Juniata College, a master's degree from Frostburg State University, and is a certified strength and conditioning specialist. He resides in Newville, PA with his wife Megan and their daughter Laurel.