Subscribe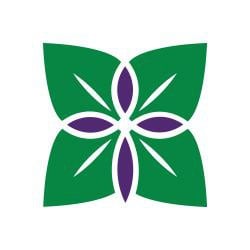 Westminster Woods Resident Wins Second Place in Masterpiece Living Essay Contest
Ernest Hemingway once said: "The world breaks everyone, and afterwards, many are strong in the broken places." In a nutshell, that can be said about Betty Wortham.
Betty resides in the Homestead, the personal care level of living at Westminster Woods of Huntingdon, Pennsylvania. Her story began in Grayson County, Texas, when she married the love of her life, John Wortham. Together, they owned and managed a 100-acre farm raising cattle and producing hay. They lived together as a family with their two daughters, Debby and Laura. John was a civil engineer by day and Betty took care of the house, her family, and managed the bookkeeping for the farm. When John returned from work, he harvested the hay in season. Daily, they fed the cattle together. Betty drove the truck filled with hay and John spread it on the farm. Betty said, "We had a good life. We built a 2500 square foot home and filled it with family treasures and years of living."
Tragically, in 1988, John died suddenly of a heart attack at age 55. He was late for supper. She found him at the end of their long driveway, slumped over the wheel of his car. Alone, she administered CPR, but he was gone. Her world turned upside down in a moment.
She worked through her grief. Her daughters grew up, went to college, married and moved away. She often thought of her mother's words, an inspiration to her over the years: "Look up. Never give up, look up to God." Her church family was her strength and supplied the prayers of many in times of need.
Alone, Betty kept the farm running and learned how to handle a gun enrolling in a course specifically developed for women. The gun gave her safety and security, as well being useful to kill snakes and skunks, which carried rabies.
In 2011, her life changed dramatically again. She suffered from an undiagnosed kidney infection which caused confusion and acute dementia. She was taking a shower and fell, wedged in the corner, unable to move or get up. Forty-eight hours later, her best friend and neighbor, Jean, found her dehydrated and weak with her phone just lying out of reach on the vanity sink. Laura and Debby immediately came and began to make arrangements for her care. She had incurred two wounds from sitting on the floor that would not heal for well over a year. She was transported from the rehabilitation facility in Texas to The Oaks skilled nursing residence at Westminster Woods to be near one of her daughters. Her recovery was uncertain. She was bed-ridden. It would be the last time she saw her home, her possessions, her farm, her church family and her best friend, Jean. During her recovery, her farm and most of her possessions needed to be sold. It was another great loss.
Over time, her recovery at The Oaks progressed with the gradual healing of her wounds. Through constant effort of the Oaks rehabilitation department, along with her determination to improve, she gained strength in her arms and legs. She progressed to a walker, an acceptable level of improvement. She moved to independent living in a villa, trying to recreate a home life she once knew. However, there she had several falls. At one time, she was transferred to a hospital in State College, only then to be transferred to another rehabilitation facility in that area. Given her excellent care and previous progression at The Oaks, she asked to be returned to continue her rehabilitation. In February 2013, she moved to The Homestead Personal Care.
In early fall of 2013, Westminster Woods launched Masterpiece Living—teaching residents and staff about aging as potential and not always decline. She thought about her dream to return to Texas to see Jean again, visit the farm which she no longer owned, and see her brother who is age 93. Previously, when she talked about her dream, she felt the response by many was "skeptical." Nancy Luke, Manager of The Homestead, had talked to the residents about Masterpiece Living and the opportunities available in the four areas of life satisfaction. She also talked about the newly built fitness center and the opportunity to work with Shaffer Early, Personal Trainer. Encouraged by a supportive environment, she felt it was possible to improve further so that she might not need to use a walker; that she might be able to walk only with a cane, get on a plane and return to Texas to visit Jean. Shaffer validated and shared her vision—worked with her on the balance machine in the fitness center, the bicycle, the mobility ladder, and took her outside to walk on the grass and uneven terrain to improve her balance. In mid November, she achieved her dream, got on a plane using only a cane and spent ten glorious days visiting with Jean and her family.
Today, Betty is the Resident Champion for The Homestead. Not only is she a role model for what can be achieved, but she is also an advocate for believing in your goals, regardless of your age. When asked who her role model is she said, "That's easy, it's Allene Stoyka [another Homestead resident]. She walks with Shaffer outside on the grass too. She's only 101!"
About Presbyterian Senior Living
Presbyterian Senior Living is a not-for-profit organization, fulfilling its charitable purpose and mission by providing high quality retirement choices, healthcare services and affordable residential living options for people 55 and older for more than 85 years. Headquartered in Dillsburg, Pennsylvania, Presbyterian Senior Living provides services to approximately 6,000 seniors in 30 locations in the mid-Atlantic region of Pennsylvania, Maryland, Ohio and Delaware.