Subscribe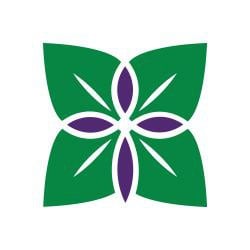 Green Ridge Village Celebrates Masterpiece Living Week

At Green Ridge Village, a Presbyterian Senior Living community, we are committed to giving residents an abundance of interesting experiences. An example of this is Masterpiece Living Week, which was a travel themed week hosted throughout the community in May, complete with a passport showcasing the many "destinations" that residents experienced throughout the week. Read below to learn what seniors enjoyed during this weeklong adventure:
Monday: May 16th: Transcendental Meditation: Costa Rica Day:
This type of meditation has been proven effective at reducing stress, bringing down blood pressure numbers and much more. The class was taught by certified teachers who shared with residents how they can benefit from transcendental meditation. The practice of this type of meditation has been highly researched by the National Institute of Health and the Mayo Clinic.
Tuesday: May 17th: Costa Rica Day Two: Nicoya Blue Zone: MPL Debut:
Author Dan Buettner, who teamed up with National Geographic and other leading researchers, shared with residents all about "Blue Zones." In these locales all over the globe, people live much better, longer lives than we do in the United States. In fact, in "blue zones," people will reach the age of 100 at a rate that is 10 times greater than in the U.S.
The event this day was based upon the Nicoyan Blue Zone and was created as a way for residents to learn more about what blue zones are and how we can incorporate what the people living within them are doing into our own lives. We also revealed our partnership with Masterpiece Living for the first time, and offered residents trips to and from the campus Fitness Center.
Wednesday: May 18th: Vancouver, Canada: TED Conference:
The TED Conference, which is a yearly event in Vancouver, Canada, is described as a "journey into the future in the company of those creating it," or "the ultimate brain spa." Our version of the TED Conference was based on the real thing; covering topics like "the surprising habits of original thinkers" and "a prosecutor's vision for a better justice system," just to name a few.
Thursday: May 19th: France: "Tour de France" CVRT Bike And Hike:
Changing gears towards the end of our adventurous week, we offered a bike outing to Oakville and back, our own "Tour de France." We also offered two hiking options, one being a 20 minute
round trip and other being a 60 minute hike. We provided a walk option for those who didn't want to attempt a long hike or bike ride.
Friday: May 20th: Friday With Friends French Brunch:
Our guests enjoyed culinary delights inspired by French cuisine during a fun brunch with friends.
Sunday: May 22nd: New York City: GRV Dog Show And Ice Cream Social:
To finish off the week, Green Ridge Village canines were invited to show what they were made of in our "Green Ridge Dog Show." After the dog show, guests and residents were treated to a performance by the Carlisle Brass Band Quintet led by Bernie Pitkin. We also offered an ice cream sundae bar to enjoy during this special afternoon of socializing and catching up with friends.
During our travel themed week, the Green Rdige Village team ensured every resident had something they would enjoy. Our goal was to transport residents, if not physically, at least emotionally and mentally to another land on the adventure of a lifetime.
About Presbyterian Senior Living
Presbyterian Senior Living is a not-for-profit organization, fulfilling its charitable purpose and mission by providing high quality retirement choices, healthcare services and affordable residential living options for people 55 and older for more than 85 years. Headquartered in Dillsburg, Pennsylvania, Presbyterian Senior Living provides services to approximately 6,000 seniors in 30 locations in the mid-Atlantic region of Pennsylvania, Maryland, Ohio and Delaware.