Subscribe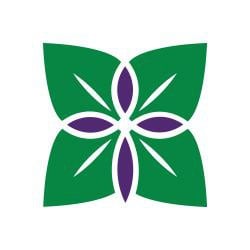 Pet Power: The Many Benefits of Pet Ownership for Seniors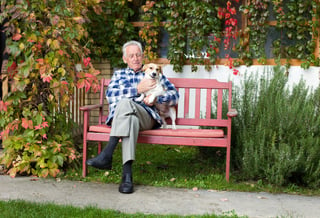 Anyone who's ever owned a pet knows that animals offer incomparable companionship. But they offer even more than that -- particularly for the elderly. There's no better time to highlight the value of pet ownership for seniors than with the observation of National Love Your Pet Day in February. Let's take a closer look at why your aging loved one and a pet may be the perfect pair, along with tips for helping seniors find a Fido or Mittens of their own.
The Health Benefits of Pets for Seniors
Want to help your aging loved one lower his or her blood pressure, enjoy better cardiovascular health, and even have fewer hospital visits? Pet ownership can have all of these effects and more. Research even links pet ownership with better survival rates following heart attacks!
But the benefits of owning a pet are far from strictly physical. Seniors with pets are also less lonely; enjoy improved mental health, including elevated levels of calming chemicals serotonin and dopamine; and even lower their likelihood of suffering from depression.
In people suffering from Alzheimer's disease and dementia, meanwhile, pets have been shown to offer positive nonverbal communication and quell anxious outbursts while reducing stress in patients and their caregivers alike.
How do pets have such a powerful impact? In a number of different ways. According to research not only do they give their owners unconditional love and acceptance, but they also do something even more vital: they give many seniors an otherwise absent sense of responsibility and purpose. And while pets promote immune system-boosting touch, their presence alone is also beneficial.
Finding the Right Pet for Your Aging Loved One
Pets are anything but one-size-fits all. The best type of pet for your aging loved one depends on their unique preferences, capabilities and living environment.
One particularly popular pick for seniors? Small dogs. For starters, there's the fact that people who own dogs live longer than people who own cats, according to Harvard and the American Heart Association. Why? While conclusive proof is still out, experts suggest that it may be linked to both the increased exercise that comes with dog ownership along with their affectionate natures.
If your aging loved one is frail or has mobility issues, cats offer many of the same amazing attributes with fewer daily care, training and physical demands. Not only are cats content to stay indoors, but they require limited daily playtime with no sacrifice of companionship. If your loved one would enjoy a lap pet, a cuddly cat may be the purr-fect match.
Even owning a fish can have benefits for seniors! They're low-maintenance, less-expensive to feed and care for, and can add a sense of tranquility to your aging loved one's living space. If you're looking for something out of the box, there are more than a few senior-friendly pets, including birds, mice and even rats.
One last thing to keep in mind - before making a commitment to a particular pet, do your research to ensure that you're making an informed choice. Certain breeds are more appropriate for seniors than others: The more you know, the less likely you are to make a rash decision which may end with the pet needing to find a new home.
If you're looking for potential ways to help your aging loved one enjoy a healthier, more meaningful quality of life, National Love Your Pet Day is an ideal time to consider whether a four-footed, two-finned, or feathered friend might be an invaluable solution.
About Presbyterian Senior Living
Presbyterian Senior Living is a not-for-profit organization, fulfilling its charitable purpose and mission by providing high quality retirement choices, healthcare services and affordable residential living options for people 55 and older for more than 85 years. Headquartered in Dillsburg, Pennsylvania, Presbyterian Senior Living provides services to approximately 6,000 seniors in 30 locations in the mid-Atlantic region of Pennsylvania, Maryland, Ohio and Delaware.