Subscribe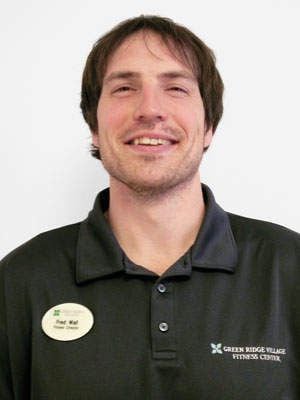 Preventing Senior Falls: Is There A Magic Bullet?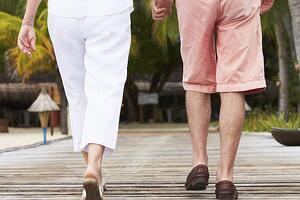 Exercise has long been recognized for a wide array of health improving benefits. From lowering your risk for developing diabetes, heart disease, or cancer to improving bone density, mental performance exercise has also been proven to be one of the best preventative health treatments available. According to Frank Hu, Associate Professor of Nutrition and Epidemiology at the Harvard School of Public Health, "The single thing that comes close to a magic bullet, in terms of its strong and universal benefits, is exercise."
It is also no secret that for many older adults, experiencing a fall is a major concern for a number of reasons. According to the Center for Disease Control, among older adults aged 65 or over, falls are the leading cause of fatal and non-fatal injuries and one out of three older adults experience a fall each year. Even for those who are not physically injured during a fall, a debilitating fear of falling may develop in response to a fall. This fear can have a cascading effect; individuals may limit their activities of daily living, which may lead to inactivity, reduced mobility and a loss of physical fitness. All of these things combine can increase an individual's actual risk of falling.
The magic bullet for fall prevention may be as simple as getting out and going for a walk.
For those who are concerned with maintaining their independence, it turns out that the magic bullet for fall prevention may be as simple as getting out and going for a walk. In a recent study published in Geriatrics & Gerontology International researchers in Japan studied 90 older adults over the course of a 16 month period to examine the effects on an individuals balance when they participated in either a walking based exercise program or a balance and strength training based exercise program. The researchers found that the individuals who participated in the walking exercise program had a significant reduction in their risk of falling compared to those who participated in the balance and strength training program.
However, the researchers cautioned that because walking may induce more trips, walking should not be recommended for older adults who are susceptible to falling or frailty. For those individuals who are frail or at high risk for failing they should seek the guidance of a physical therapist or an exercise professional.
As long and cold as this winter has been, it is hard to imagine that spring is right around the corner and with spring comes an opportunity to spend more time enjoying the outdoors. Take the opportunity to get out and go for a walk, enjoy the fresh air, and maintain your independence!
We have the magic bullet. Contact us to learn more about how our communities are helping active and healthy seniors stay mobile and fit.

Click or Call 1-800-382-1385


About Frederick Wall
Frederick T. Wall is the Fitness Director at Green Ridge Village in Newville, PA and has provided exercise advice and guidance for diverse segments of the population for over ten years. Fred has a bachelor's degree from Juniata College, a master's degree from Frostburg State University, and is a certified strength and conditioning specialist. He resides in Newville, PA with his wife Megan and their daughter Laurel.