Subscribe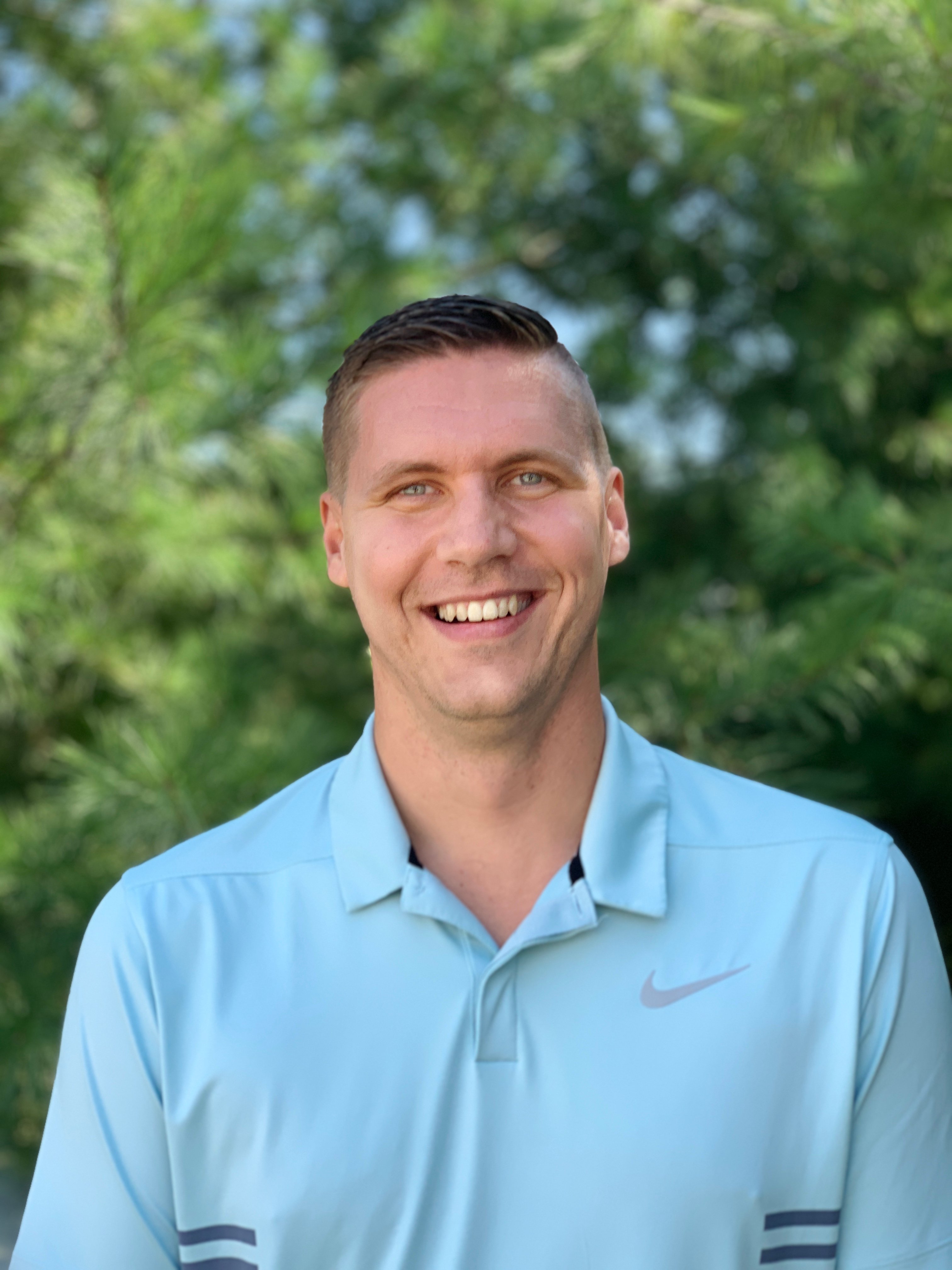 What Rehabilitation Looks Like for Common Injuries in Seniors
Injuries and surgeries are not things most older adults want to think about, but the unfortunate truth is that injuries can become more common as we age. Many seniors experience injuries like fractures from falls due to deteriorating bone health, or arthritis from normal wear and tear on the body. A hospital stay can repair the immediate damage, but what happens afterwards?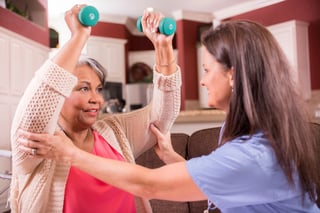 That's where rehab comes in. But this step on the road to recovery can be a confusing one. You're probably wondering, "What do I do, and where do I go?" Don't worry, in many cases, your doctor can recommend a specific rehab facility or treatment plan. You might have to go to the facility every day, a few days a week, or even stay overnight. It ultimately depends on your specific injury and you doctor's recommendations.
"Our Skilled Nursing centers transitional care program tailors rehabilitation to your individual needs right from the first day," says Teresa Buchman, Vice President of Skilled Nursing Operations at Presbyterian Senior Living. "You will have a team of supportive nurses, therapists and case managers to help you make a rapid recovery and get you back to your normal routine."
Below is a list of the most common injuries and surgeries for aging adults, and what the rehabilitation process looks like for each of them.
---
Hip Fracture
Hip fractures are very common in aging adults. Seniors are more at risk of hip fractures than the rest of the population because bones can weaken with age. In addition to weakening bones, falls are one of the most common causes of hip fractures. Poor vision, balance problems and medication can increase the risk of falling.
Symptoms of a hip fracture include severe pain in your hip or groin, the inability to move after a fall, bruising and swelling in the hip area, and more. A hip fracture usually requires surgery to repair or even replace the damaged part of the hip. This will be followed by months of physical therapy.
Rehab for a hip fracture will begin almost immediately, usually within a day of the surgery. The initial goal will be to get you to the level of strength you had before the fracture. First, you'll probably be asked to sit in a chair. This can help reduce the risk of pressure sores and make it easier to transition to standing, which is the next step. Once you're strong enough, you'll be instructed to stand on the leg on the uninjured side of your hip (with some balancing help), and gradually work on putting more and more weight on your injured side.
Once you can put all your weight on your injured side, the walking exercises begin, with stair exercises following quickly after that. If you need it, a cane may be provided to help you get around.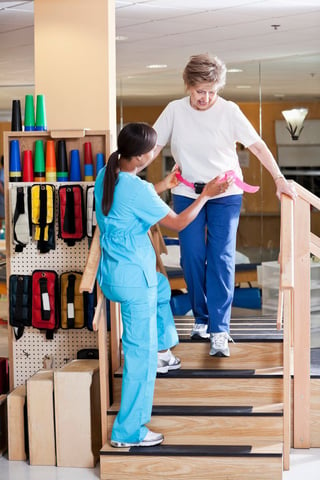 For the next few weeks, your physician will most likely recommend daily exercises to strengthen the muscles around the injured hip. It will take some time before you're completely healed, so strenuous activities should be avoided until your doctor says it is safe to continue those activities.
Joint Replacement
Joint replacements are quite common these days, and modern advancements have made them incredibly effective. These surgeries can ease pain and improve movement in the damaged joint. They involve replacing the damaged parts of the joint with metal or plastic. Joint replacement surgeries can be performed on any joint in the body, including the hip, knee, elbow, ankle, and shoulder.
While these surgeries often significantly decrease pain and discomfort, patients should still take time to rehabilitate afterwards.
Rehabilitation for joint replacement surgery is usually several weeks long, and can sometimes last as long as 3 months. Like with a hip fracture, your physical therapist will want to get you moving as soon as possible, usually a day after surgery. From there, you will be taken through exercises to build your muscles and improve flexibility. This includes stretching and lifting weights, as well as resistance training and mobility exercises.
If your joint replacement impairs your ability to walk, you will be given a walker or crutches to help you get around. Once your strength improves you'll find that you may no longer need the help, and your therapist can either prescribe you a less assistive device, or get rid of it altogether.
Eventually, your strength will return to the level it was at before, and you'll be able to use your new joint like there was nothing wrong with it in the first place.
Arthritis
Arthritis is another common problem that many aging adults face, since it can be caused by normal wear and tear on the body. There are a few types of arthritis, but the two most common are osteoarthritis and rheumatoid arthritis. For many, arthritis can be treated with medication for pain and inflammation. But if your doctor feels that medication hasn't adequately controlled your symptoms, they may suggest surgery, which will need rehabilitation.
There are several different ways to approach rehab for arthritis. These methods include rest, exercise, stretching, cold or heat therapy, and electrical stimulation.
Rest, stretching, and exercise are the most basic forms of therapy. Depending on your surgery and type of arthritis, you will undergo some form of each on the road to recovery.
Cryotherapy, or cold therapy, can decrease inflammation in the affected area. Treatment can include cold packs and ice massages. Cold baths are another option, but are generally meant for immersion of larger areas.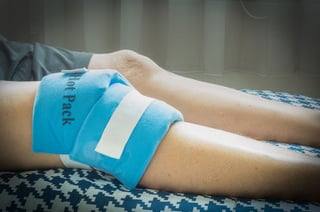 Heat therapy can be either superficial or "deep". Superficial heat therapy is useful when the goal is to heat joints covered by little soft tissue, like the hand or foot. It can include using hot packs, hot baths, or infrared radiation. Deep heat therapy can heat tissue at a deeper level without overheating the skin or fat. Deep heat therapy can include ultrasounds, and microwave technology.
Electrical stimulation for arthritis is not as scary as it sounds. Electrotherapy involves the use of small, sometimes barely noticeable electrical impulses to stimulate a muscle or nerve. Your physician will attach small plastic diodes to the affected area, wire them to a machine, and press start. Then you'll stay still for a specific amount of time until the therapy is over.
Stroke
A stroke occurs when blood flow to an area of the brain is cut off, causing brain cells to die. It's incredibly common, affecting nearly 800,000 people every year. When the brain cells die, the abilities controlled by that area of the brain are also lost. These abilities could be anything from memory to muscle control.
Rehab for a stroke will look different for each person, depending on the severity of the stroke and the extent of the damage. Regardless of your overall goal, early recovery is key in reducing function loss, so your rehabilitation will start as soon as possible. Rehab options can include a rehabilitation unit in the hospital, subacute care unit, home therapy, or a long term care facility that provides therapy and skilled nursing.
Throughout the process you might meet with several specialists. These may include a physiatrist, a neurologist, a physical therapist, an occupational therapist, and a speech-language pathologist. The specific rehab necessary will depend on the severity of the stroke.
Respiratory Illness
Respiratory Illnesses are another significant cause of hospitalization in older adults. The most common forms of respiratory illnesses in older adults are COPD, Bronchitis, Pneumonia/Emphysema, and Asthma.
For most respiratory illnesses, you will undergo pulmonary rehabilitation (PR). It is a broad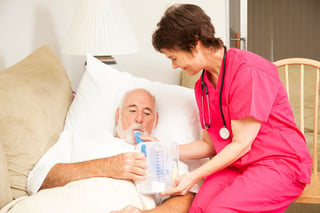 program that helps improve the well being of people who have chronic breathing problems. PR includes exercise training, nutritional counseling, breathing techniques, and energy conservation strategies. It will also include education on how to manage your lung disease.
Pulmonary rehab is not meant to replace medical treatment, but is used inconjunction with what your doctor prescribes you. Some people can receive PR in their own home, but you will most likely get the best results if you participate in it as part of an outpatient program in a hospital or clinic.
---
Rehabilitation at PSL
Many of Presbyterian Senior Living's communities have skilled nursing and rehabilitation facilities on their campuses. We remain fully committed to helping our residents retain and regain their quality of life by working to make the most of every day in a caring environment.
"We will work with you to make sure that you have what you need when you leave us to be healthy and safe in your home," Teresa Buchman says. "We can assist you with medication management, making your first follow up doctor appointment or contacting community resources to assist you while you continue to recover"
To learn more about the skilled nursing and rehabilitation facilities at PSL, contact an individual community for a complete list of services specific to their location.