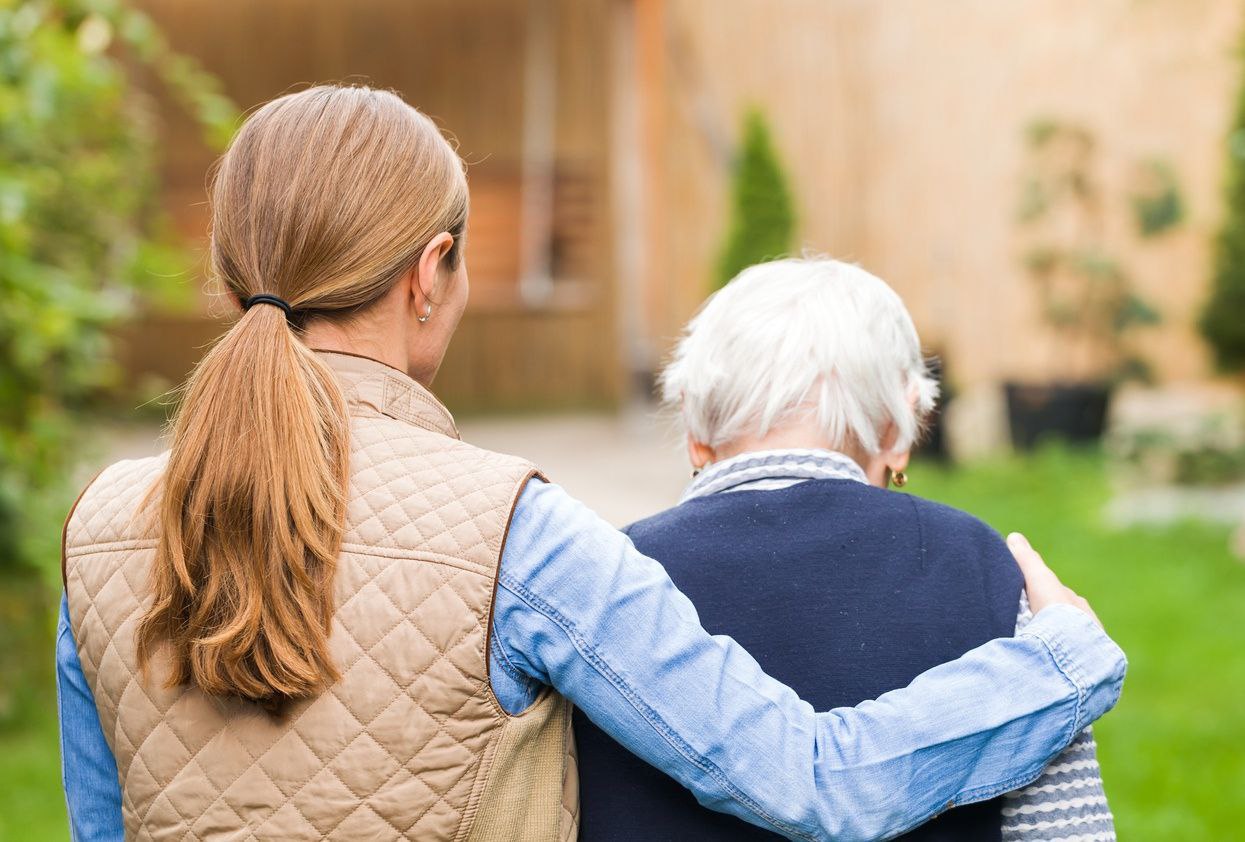 Subscribe
Senior Bullying: How a Caring Community Can Prevent the Behavior
Bullying is bad. There's no way around that. Kids today learn from a young age what bullying is and how they can handle it. But bullying isn't confined to school hallways and playgrounds. Adults are just as prone to the behavior as children, and you can find bullying in the office, and even among friends. Sadly, it can also be common at senior living communities, and more often than not those involved aren't aware they are engaging in the harmful behavior.
As part of our mission, Presbyterian Senior Living is dedicated to providing compassionate, vibrant and supportive communities for all seniors. We believe that fostering a sense of care at our communities, and educating those we serve about the harmful effects of senior bullying, can go a long way towards helping those who feel they may be a victim. It may even prevent the behavior before it happens.

What is Senior Bullying?
According to Merriam-Webster, bullying is the "abuse and mistreatment of someone vulnerable by someone stronger, more powerful." This is a very broad definition, so to narrow it down a little the American Psychological Association defines bullying as the "activity of repeated, aggressive behavior intended to hurt another individual, physically, mentally or emotionally."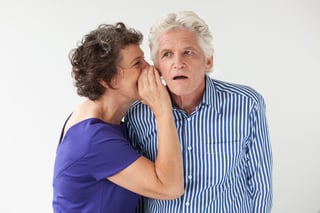 For seniors, most bullying tends to fall into those last two categories, mental and emotional. That's not to say there's never physical bullying, but most of the time senior bullying takes the form of harsh words or exclusionary actions.
That could mean ridiculing other seniors, gossiping about a person behind their back, or excluding one or more people from group activities. All of these actions can have similar effects for the victim: social isolation, low self-esteem, anxiety, eating and sleeping problems, and more. That's why Presbyterian Senior Living is dedicated to addressing this behavior head on in order to educate the people we serve and hopefully stop bullying before it happens.
Stopping Senior Bullying
Stopping 100% of all bullying may be a lofty goal, but that doesn't mean we can't try. One of PSL's communities, Westminster Village at Allentown, has taken major steps to educate residents about the issue. Staff there recognized that senior bullying can be a problem that affects senior communities all over the U.S., and set out to make sure it wouldn't happen there either.
The community brought in a former social worker to talk with residents about what senior bullying looks like, and why it can be an issue. They even developed an anti-bullying mission statement to express their commitment to stopping bullying. The mission statement reads:
As a PSL community, within the scope of our Organization's mission, our community is a place where everyone should feel safe and accepted, promoting a sense of belonging. Bullying will not be tolerated here and the entire community will work in collaboration to prevent all forms of bullying within our Westminster family.
The residents in attendance all signed the mission statement, and it is now on display at the community as a reminder.
A year later, the community conducted a resident survey on bullying to act as a refresher on the topic, and to get an idea of how the community was doing. Of the dozens of people surveyed, only six said they had witnessed any form of bullying. The most common type of bullying seen was "exclusion," and the area it was witnessed the most was the dining room.
Recently, the community has focused on inclusion, and fighting loneliness. A popular event at the community is when the dining room mixes up dinner seating every month. As residents enter the dining room, they pick a color, and sit at the table matching that color. This method ensures that they are sitting at a table they normally wouldn't sit at, and with people they normally wouldn't sit with. Events like this and education about senior bullying can make a community a more caring place, and a better place to live.
What You Can Do
If you or a loved one are living in a senior community, there are ways you can help fight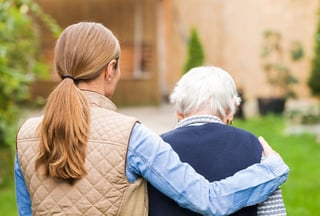 senior bullying as well. Education is key, so even just by reading this blog you're already on the right path. The more you familiarize yourself with what senior bullying looks like, the better prepared you'll be to step in and help out, or offer support later. These are some of the most common signs someone has been a victim of senior bullying:
Self isolation

Avoiding specific areas or activities

Taking long, out-of-the-way routes to get to and from communal facility areas

Voicing vague complaints "They don't like me" or "They won't let me."

Depressed mood
For more info, you can head to the National Council for Aging Care
If you live at a senior living community and see someone who may be experiencing bullying, there are a few ways you can help. The easiest might be to include that person in any activities you're interested in. If you and your friends like to play games at a certain time, invite them to play too. Even something as simple as going for a walk or going shopping can make a big difference.
If you want to be more involved, consider creating support groups for victims of senior bullying on your campus. These can be with other residents, or with staff. You can also create classes emphasizing how to live peacefully together, or form advocacy networks for bringing issues to management.
If your loved one lives in a senior living community and you suspect they may be a victim of senior bullying, don't be afraid to talk to them about it. Offering your support can be very helpful for your loved one, and can give them the confidence they need to find a friend or club they enjoy. You can also bring up the situation with staff at the community, but you should check with your loved one before intervening on their behalf.
---
For more on how you can help your loved one enjoy their time at their new community, you can download our free eBook "How to Help Your Loved One Thrive in Assisted Living" below. Many of the topics covered in the eBook translate to other situations like senior bullying. To download the eBook, just click the link below!