Subscribe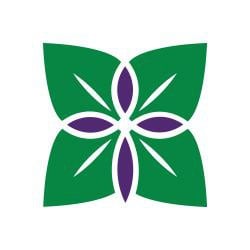 Then, Now, What's Next? Transitional Care Unit Coming to Dover, DE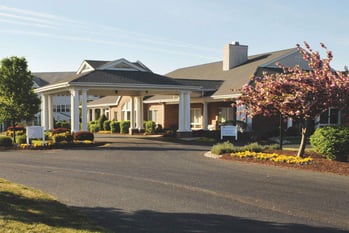 Presbyterian Senior Living is committed to reinventing health care. With more than 85 years in providing high quality retirement choices and affordable residential living options for people 55 and older, we are the mid-Atlantic's leader in senior living options. Each of our locations offers benefits to their local communities. In addition, our broad network provides a range of senior living services, including Independent Living, Affordable Senior Housing, Personal Care, Skilled Nursing and Rehabilitation, Adult Day Services and more. It's no wonder our communities were ranked as 2015 top nursing homes by U.S. News and World Report.
So what's next? Preparations are currently underway for the Health Center at our Westminster Village in Dover location. Acquired in 1984 and situated in the heart of historic Dover, Westminster Village is Kent County's only Continuing Care Retirement Community (CCRC) and offers:
A 60 bed, skilled nursing and rehabilitation facility.
42 assisted living apartments with kitchenettes and private bathrooms.
17 suites in the secured Alzheimer's and Memory Support Services neighborhood.
69 spacious Independent Living apartments.
50 comfortable Independent Living cottages.
Now, $10 million is going towards a "reinvention" project to support the creation of a state-of-the-art Transitional Care Unit (TCU). The TCU will boast:
14 private resident rooms with private bathrooms.
Hotel-like amenities to enhance the therapeutic experience.
New equipment to aid in progress of recovery and transition back home.
A separate area for physical, speech, and occupational therapy services.
Our reputation for meeting the needs of seniors is the culmination of 40 plus years of hard work and dedication to the mission of PSL. Continuing along the path of service excellence, we are pleased to offer new advances in care transitions. Financial support for the TCU will be secured from foundations, corporations, and individuals—those who care about community, quality care, and meeting needs just as much as we do.
The Health Center at Westminster Village in Dover accepts Medicaid, Medicare, and is licensed by Delaware Health and Social Services. Additional services include: respite care, Alzheimer's services, short-term orthopedic, stroke and medical rehabilitation; and physical, occupational, and speech therapies. Westminster Village in Dover also offers home-delivered meals and wellness support for Independent Living residents through At-Home Services. With our broad array of supportive care services, the TCU will be a nice addition to the lineup.
People who come to Westminster Village in Dover come for more than just a place to live. They come to feel energetic, challenged, and fulfilled; they come to thrive.

For more information or to stay up-to-date on new TCU developments, please contact Mary Ann Poling, Executive Director. Click or Call 302-744-3600

About Presbyterian Senior Living
Presbyterian Senior Living is a not-for-profit organization, fulfilling its charitable purpose and mission by providing high quality retirement choices, healthcare services and affordable residential living options for people 55 and older for more than 85 years. Headquartered in Dillsburg, Pennsylvania, Presbyterian Senior Living provides services to approximately 6,000 seniors in 30 locations in the mid-Atlantic region of Pennsylvania, Maryland, Ohio and Delaware.