Subscribe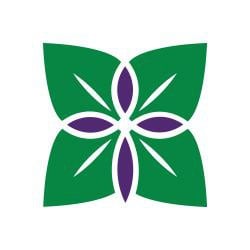 Trusting in Long Distance Care for Your Aging Loved One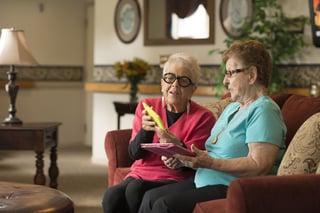 Trusting in long distance care for your aging loved one is a very difficult challenge. How do you know they will be well cared for? How do you know what questions to ask the caregiver, and how will you know if they will actually carry out your loved one's wishes?
While you will never have full control over the care of an aging relative or friend, there are some strategies that you can integrate into your everyday life to put yourself and your aging loved one at ease while working through long distance care.
1. Prepare in Advance
If you must relocate away from an aging loved one, begin your long distance care giving duties in advance by organizing paperwork (health insurance, human resources documents, prescriptions) and making a list of contacts your loved one can call 24/7. If your loved one lives alone, you might consider talking to local law enforcement and asking them to do well-being checks every two or three days. Also, most communities have Area Agencies on Aging that can provide assistance such as Meals on Wheels and transportation services.
2. Prepare Your Loved One's Home for Emergencies
Stock your loved one's home with non-perishable food items, bottles of water, flashlights/batteries and medical supplies in case you cannot reach them in a few days following an emergency. Write down a plan of action for your loved one that explains what they should do in the event of an emergency--calling 911, the Red Cross, police, etc.
3. If You Don't Know Your Loved One's Neighbors, Get to Know Them Before You Move
Explain your circumstances and ask if it would be possible for them to check in on your loved one once a week. Give them your loved one's phone number and your phone number as well. This might also be a great way for your loved one to make new friends and remain socially active after you move away.
4. Show Your Loved One How to Skype/Facetime
Talking to your loved one on the phone is one way of making sure he or she is OK, but Skyping and actually seeing your loved one is an even better way of assessing their well-being. Fiercely independent seniors often resist admitting they don't feel good, but by regularly using technology to keep in touch, there may be a way around this. Skyping allows you to examine your loved one's face for visible signs of an illness they might not be telling you about, i.e., unusual paleness or redness of the face, drooping eyelids, difficulty speaking, sudden hair loss, etc.
5. Make Sure Your Loved One Knows They are Not Alone
Even if you have nothing important to talk about, calling your aging loved one every day is the best, long distance care giving activity you can give them. Just speaking to them about mundane things--the weather, the news, something funny you saw or heard--lets them know you are thinking about them and care.
4 Questions You Should Always Ask Your Loved One When You Call Them
1. Do you need anything? Be specific and mention food, toiletries, clothes, medicine or household items.
2. Are you staying busy? Make sure your loved one is not spending days alone at home. If they are supposed to be going to activities and you don't think they are going, call the people organizing the activities to find out if they have been attending them.
3. When would you like to come for a visit? Plan on picking up your loved one several times a year and bringing them to stay with you for a few days.
4. What else can I do for you? Anticipate your aging loved one developing new needs, but neglecting to inform you of these needs.
Ask your aging loved one these four questions to learn about their day, see how you can help, and determine if they are really getting the care that they need. It's impossible to do everything for seniors living in senior living communities, but the most useful thing you will do is to help them find the right place to live.

About Presbyterian Senior Living
Presbyterian Senior Living is a not-for-profit organization, fulfilling its charitable purpose and mission by providing high quality retirement choices, healthcare services and affordable residential living options for people 55 and older for more than 85 years. Headquartered in Dillsburg, Pennsylvania, Presbyterian Senior Living provides services to approximately 6,000 seniors in 30 locations in the mid-Atlantic region of Pennsylvania, Maryland, Ohio and Delaware.