I often tell people that my family and I are "outdoor cats" as we spend a lot of our time at home playing in the yard and gardening, and on the weekends and vacation, camping, canoeing, fishing, hiking and backpacking.
CCRC | Personal Care/Assisted Living
With Father's Day approaching this weekend, many of us may still be coming up with last-minute plans to help dad feel special. Although many people are back to in-person visits, it's likely that some may still be celebrating dad's holiday from afar. If this is still the case for you, you're in luck! We've put together some ideas for celebrating your dad, no matter the distance.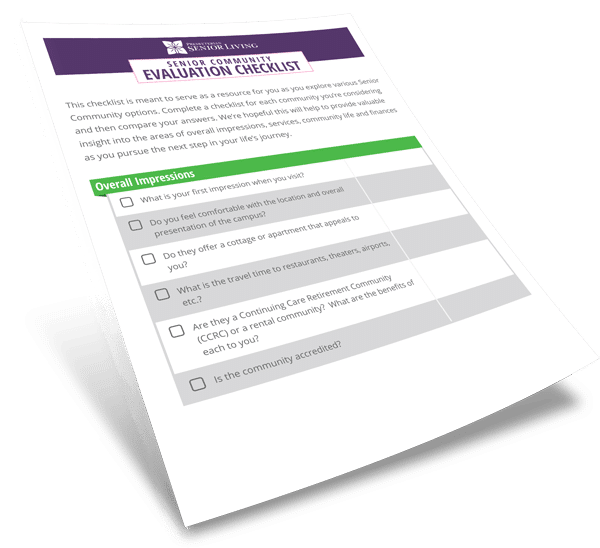 Are You Asking the Right Questions?
Subscribe to the Presbyterian Senior Living blog and receive our free Community Evaluation Checklist to ensure you ask what's most important to you.
Caregiver Support | Health & Aging
As summer is in full swing and the outside temperature heats up, it's a perfect time to start talking about preventing dehydration throughout the summer months. Older adults face an increased risk of dehydration due to reduced ability to conserve water, a decrease in thirst, and a decreased daily fluid intake. Chronic illnesses and medication use increase risk as well, so seniors suffering from diabetes or dementia or taking certain medications may be at higher risk of dehydration.
The month of June offers multiple month-long recognitions and individual dates that celebrate the diversity of our Nation. These celebrations showcase the strength, determination and faith of many different cultures and backgrounds. We share a few widely known celebrations along with a few you may not be as familiar with.
A few months ago, in one of our Thrive Wellness blogs, we highlighted walking as a great way to engage in a simple, easy, healthy physical activity. Walk when you have time and enjoy it – walk inside, perhaps on a piece of exercise equipment, or head outdoors. When walking outside, one not only gains the benefits of the physical movement itself – but can also enjoy other key dimensions of wellness such as emotional, spiritual, and social. Walking is an activity that is beneficial for various reasons, but how a person walks is noteworthy, as well.
As the weather gets warmer, people often find themselves spending more time outdoors than they did in the past months. Summer is right around the corner, which brings the promise of afternoon walks, water activities, and picnics. The opportunities are endless! With these activities also come the dangers of the sun's harmful rays. In this blog post, we look at some easy ways to protect your skin during the summer months, along with some common misconceptions about skin protection!