When:
Times vary. See complete schedule for details.
Where:
Cathedral VIllage
Philadelphia, PA
Cathedral VIllage
600 East Cathedral Road
Philadelphia, PA 19128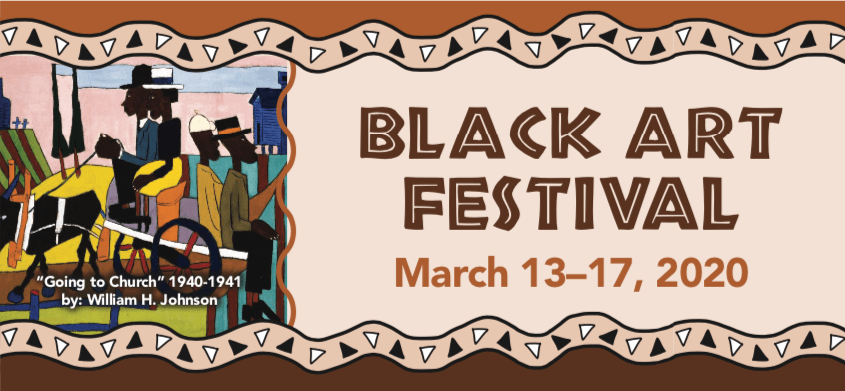 6th Annual Black Art Festival
Cathedral Village invites you to join us for our 6th Annual Black Art Festival!
Events take place around the Cathedral Village campus. Specific locations are listed below in italics.
Friday, March 13

7:30 p.m. – Opening Night – a cabaret-style gala will feature a live jazz performance by the Tony Williams Quartet with an accompanied vocalist. In Cathedral Hall.

Saturday, March 14

11 a.m. – Children's book artist and writer Jerry Pinkney will share stories and experiences in Cathedral Hall. Local schoolchildren's art will be on display.
12 p.m. – African and African-American art and artifacts loaned by Cathedral Village residents will be on display in the Leamy Room. Exhibit open until 5 p.m. and daily from 9 a.m.-5 p.m. through Monday 3/16.
7:30 p.m. – Screening of "Harriet," 2019 film about Harriet Tubman in Cathedral Hall.

Sunday, March 15

1:30 p.m. – Art Exhibit Opening – Four area African-American artists meet the public during their art displays in the Top of the Stairs Gallery.
3 p.m. – Artists talk about their work in Presser Lounge.

Monday, March 16

7:30 p.m. – "Finding Freedom and Creating Community: the Early History of Philadelphia's African-American Community" – Dramatic narrative performed by Cathedral Village residents in Cathedral Hall.

Tuesday, March 17

7:30 p.m. – Writers Lorene Cary and Tina Smith-Brown engage in a conversation about growing up Black in Philadelphia. Classrooms 1 & 2.
---
Additional Information
All events are free to attendees, and open to the general public. For more information or event questions, please contact Rebecca Hitchens at 215.984.8623.
Cathedral VIllage
600 East Cathedral Road
Philadelphia, PA 19128