When:
11:00 AM - 12:00 PM
Where:
The comfort of your home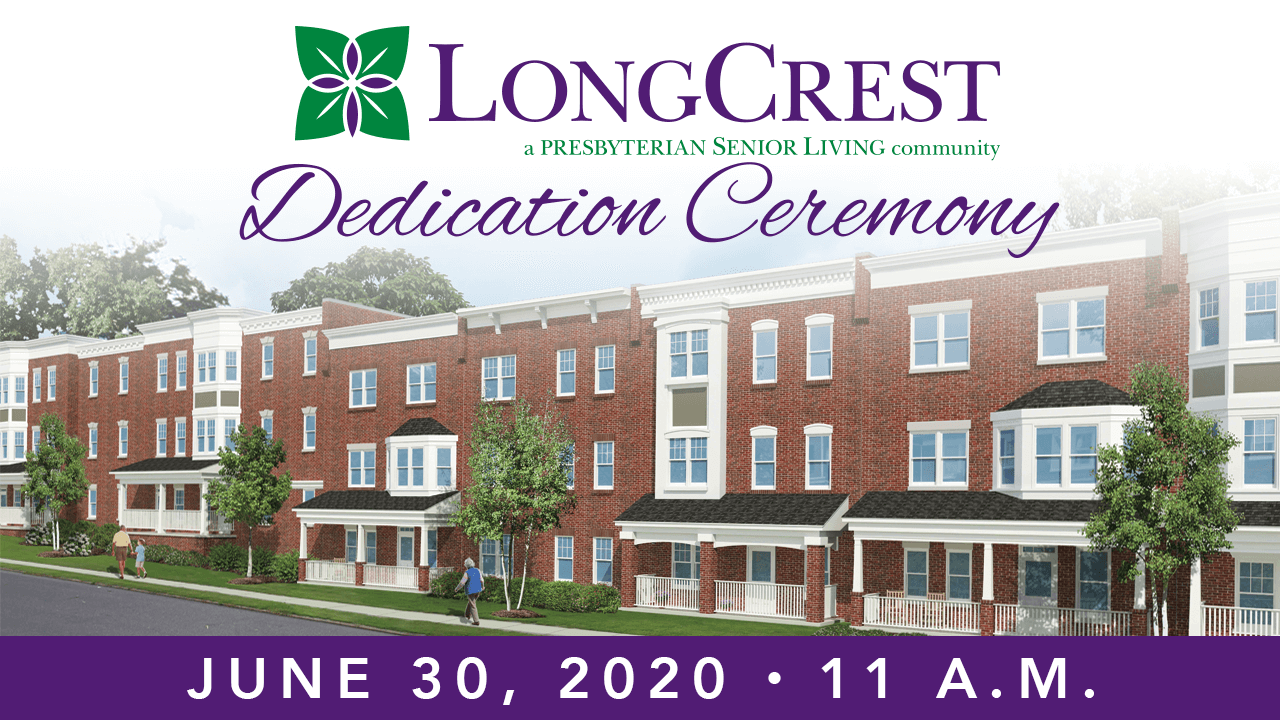 LongCrest Virtual Dedication
Presbyterian Senior Living cordially invites you to attend the virtual dedication of LongCrest, out newest apartment housing community located in picturesque Lancaster, PA. LongCrest is suited for people aged 62 and older and income limits apply.
This event will be held virtually. Due to social distancing and event requirements, no guests will be permitted to attend this event in person. You can join the event online by visiting the LongCrest website at 11:00 am on June 30, 2020.
Presbyterian Senior Living is proud to continue its mission to provide compassionate, vibrant and supportive communities and services to promote wholeness of body, mind and spirit.
Join The Live Stream