When:
10:00 a.m. - 2:00 p.m.
Where:
Presbyterian Village
Hollidaysburg, PA
St. Andrew's Village
Indiana, PA
Westminster Woods
Huntingdon, PA
Windy Hill Village
Philipsburg, PA

Western Region Discovery Open House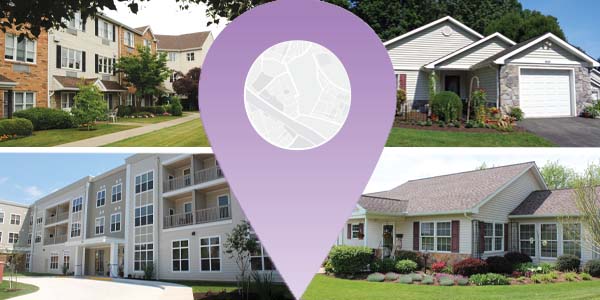 Make plans to attend one or more locations during this Waypoints Western Region Open House. Four communities will be participating this day— visit as many as you'd like!
The featured communities in the Western Region are Life Plan Communities offering a variety of Independent Living residential options, Personal Care and Skilled Nursing/Transitional Care services.
We are looking forward to seeing you at this in-person event. We're here to help you wherever you might be on your senior living journey.
*Note: To ensure the safety of both existing residents and guests, masks will be required during this in-person event, and on-campus COVID safety protocols will be followed. Visit in confidence, knowing that PSL requires vaccination as a condition of employment.
---
Register to Plan Your Visit on May 14th!
Registration is not required, but in doing so you gain access to valuable resources to help you plan your visit. Registering will also allow you to receive answers to any questions you may have about the event.
If you are unable to attend on this date, let us know which communities you'd like to visit in the form below and our team would be glad to set up a tour at your convenience.
Be sure to check out our other upcoming open house events across our network of distinctive communities.
View All Waypoints Discovery Open House Events