Come Out and Support Our 24th Annual Golf Tournament!
On Course to Benefit Seniors
Monday, September 16, 2019
Hershey Country Club • Hershey, PA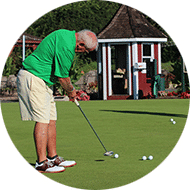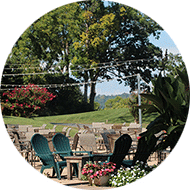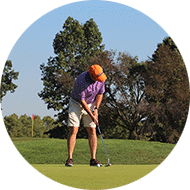 For more information contact Tom Koehle, Area Director of Resource Development at (814) 693-4086 or email tkoehle@psl.org.

---
Last Year's Tournament Was a Success!
Thank You for Proceeds of over $100,000.
We appreciate the enthusiastic response to this year's Golf Tournament. With the support of all the golfers and our sponsors, the money raised this year will provide charitable care for residents of Presbyterian Senior Living. Thank you for your participation. View Photos.
GRAND TOURNAMENT SPONSOR • $10,000
TOURNAMENT SPONSORS • $5,000
LUNCH SPONSORS • $2,500
HOSPITALITY TOURNAMENT SPONSORS • $1,500
A1 Hardscape & Landscape
BB&T Trust
CNA
Tenured Construction, LLC
Parkland Nurseries, LLC
Chartwell Law Office
GOLD SPONSORS • $1,000
Benchmark Construction
Brechbill & Helman Construction
ELA Group
First National Bank
ITP
John & Sally Killian
Masterpiece Living
Matrix Care
McKonly & Asbury
Mobilex, USA
Remembering A. Gordan Turner
Synergy
Mowery Construction
MedLine Industries Inc.
Speizle Architectural Group
Ulitmate Software Group, Inc.
Veritiv
Waynesboro Construction Co., Inc.
SILVER SPONSORS • $500
Alfero Co. Inc.
ARC Midatlantic
Aegis Therapies
Clark Food Service Equpment
EasyConnect HD-A Solution by:
BrightLife Innovations
HealthPro Heritage
Houck Serices, Inc.
McNees Wallce & Nurick LLC
Monarch
Oxford Plumbing & Heating
PMA Companies
Pocono ProFoods
PS Salon & Spa
SOS Consulting
Warfel Construction Company
Framework Technoligies Inc.
Kennedy, PC Law Offices
Relias Learning, LLC
Capozzi Adler, PC