Responsive,
Resilient,
& Ready To Serve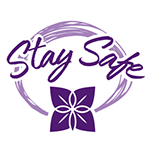 Throughout this difficult time, we are inspired by the commitment of our staff and the patience of the residents residing in our communities. At Presbyterian Senior Living, we are committed to transparency to keep you and your family informed.

"From the beginning of the pandemic, the management and staff came up with plans to keep us safe. They have cheerfully delivered our food, done our grocery shopping, taken us to essential appointments and kept us informed. We have the added advantage of miles of walking paths and trails to keep us active and enable us to enjoy the flora and fauna."
George and Geoffrey L
Presbyterian Senior Living Residents
Preventing Isolation at our Communities
Presbyterian Senior Living is...
Responsive
to a challenging reality
PSL has developed and implemented protocols for pandemic and infection control. Our decisive response to combatting COVID-19 has mitigated the spread and kept outbreaks contained.

Frequent and transparent communication, including the daily posting of COVID-19 positive cases on our website has been a hallmark of PSLs response to COVID-19. This is an example of the dedication and commitment we have to all those we serve. PSL is committed to maintaining transparency so you won't ever wonder if one of our communities has been affected by the virus.
Resilient
with over 93 years of experience
Leadership teams at all levels have been meeting regularly throughout the health crisis to ensure pandemic preparedness plans were implemented, communities were supported in every way needed, and teams were kept informed of the ever changing guidance and directives from the CDC, DOH, and CMS. Our experienced teams have led with confidence and worked diligently to ensure the safety of the residents we serve.
Ready
to serve with creativity and innovation
All PSL communities have met and exceeded government requirements for universal testing of residents and staff. All staff, regardless of their role in a community have been tested for COVID-19. We continue weekly testing of staff and residents in order to identify any asymptomatic carriers. PSL continues to procure Personal Protective Equipment (PPE) to protect residents and staff from the spread of COVID-19.

We are ready to welcome new residents into all levels of living, whether you seek independent living, personal care or assisted living, or short and long-term care in a skilled nursing environment. Communities have leveraged new, and expanded existing technologies in order to prevent social isolation and encourage virtual family visitation. Residents and families have given positive feedback in response to these efforts.

Until there is a vaccine widely available, we will continue to have measures in place for the prevention of the spread of COVID-19. We are dedicated to supporting residents and families during the pandemic.
How Can We Help?
Transitional Care Services
Transitional Care is for those in need of additional care following a hospital stay, and are not quite ready to go home. Our caring team is here to help get you back to your life - and your home.
View More Details
Residential Living Options

Where Passionate Seniors Live
Our communities offer something for everyone. Explore residential options for active lifestyles and personal care/assisted living accommodations for those seeking to simplify their life with the added complement of support if needed.
Subscribe To Our Blog
Each Thursday, we publish a new blog article that contains helpful, relevant, and timely information for you. To receive a weekly email with links to our new blog posts, submit your information below. We hate spam, and will never sell or provide your information to a third party.