Why am I smiling?
Real peace of mind.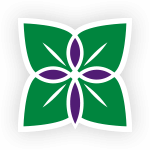 The reasons for mom's smile: Staff that treats her like family. Chef prepared meals for her every day. Fitness and activity opportunities so she will stay strong and engaged. Just the right support she needs.
Special Offer
One Month Free!
New residents of Personal Care who move in by December 31, 2021 will receive 1 month free!
(Current PSL residents are not eligible for this promotion)
What Is Personal Care?
Confused about what personal care really is? This video highlights everything you can expect to receive when considering personal care.
Uniquely Cathedral Village
You can expect our community to provide you or your senior loved one with help in daily tasks like taking medications, bathing, dressing and maintaining a well-balanced diet. On top of daily necessities, we provide companionship for seniors who would rather not live alone.
Personal Care at Cathedral Village offers the perfect setting to exercise independence while receiving the assistance that you or your loved one may need. Each of our room offerings is unique, located in natural, wooded surroundings with access to outdoor patios for your enjoyment.
Check out our community overview for more detailed information.
Have questions, or still not sure where to start? We can help!
Submit your information below and a member of our expert team will be in touch to talk through any questions you may have. Your information is safe with us, and we will never fill your inbox with clutter.