Coronavirus Updates & Resources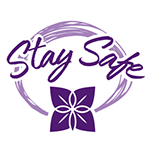 As we continue to watch the COVID-19 situation evolve with changes coming rapidly, we hope you find some comfort in knowing that the community staff and leadership are working diligently to protect and support the health and well-being of all those we serve. You can rest assured that we will continue to do our very best to combat the spread of COVID-19 and support the residents and staff at our communities.
Should a resident at one of our communities test positive for COVID-19, we will notify the residents, staff, and resident responsible parties of the affected community.
As we balance Presbyterian Senior Living's desire to be transparent with our need to protect the privacy of the residents we serve, we are unable to release information on specific test results.
The following communities are not currently affected by the COVID-19 virus:

The Easton Home
The Long Community
Presbyterian Home at Williamsport
Westminster Woods Huntingdon
Windy Hill Village
The following communities are currently affected by the COVID-19 virus:

Cathedral Village
Glen Meadows Retirement Community
Green Ridge Village
Presbyterian Village at Hollidaysburg
Kirkland Village
Quincy Village
St. Andrews Village
Ware Presbyterian Village
Westminster Village at Dover
Click here to view weekly updates on these COVID-19 positive cases
This webpage has been established to share the most up-to-date information with you, and will be updated frequently. Please check back often, as the situation is constantly evolving and changing.
Our Decisive Response to COVID-19
Is COVID-19 causing additional anxiety in considering a move to a senior living community? Do you or a loved one need care, but want to know the community you consider is taking health and safety seriously? At Presbyterian Senior Living, we are committed to transparency to keep you and your family informed. See how we are responsive, resilient and ready to welcome new residents, ensure safety, and combat the spread of COVID-19 across all of our communities.
PA State-Mandated Travel Requirements
I wear a mask because: CDC Video
LeadingAge and the Black Coalition Against COVID host Vaccine Town Hall