Careers with Presbyterian Senior Living
Mutual Respect, Connectedness, Trust, Creative Curiosity. These are the values we live by. Everything we do as an organization is driven by our mission and our values. If you are seeking a rewarding career where you can make a difference in the lives of others, work in an environment that values diversity, equity, and inclusion, and provides opportunities for growth, consider a career with Presbyterian Senior Living.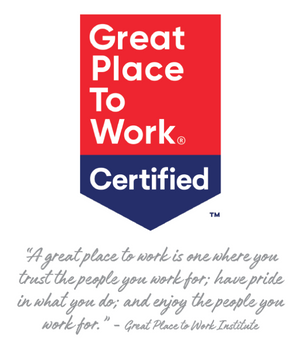 Presbyterian Senior Living has been officially certified as a Great Place to Work.
The certification process through the Great Place to Work Institute was measured by surveying 100 percent of employees across PSL and evaluating more than 60 elements of team members' experience on the job. These included employee pride in the organization's impact, belief that their work makes a difference, and feeling their work has special meaning.
Our commitment to measure and continuously enhance the employee experience includes a focus on fairness, credibility, respect, pride, and camaraderie.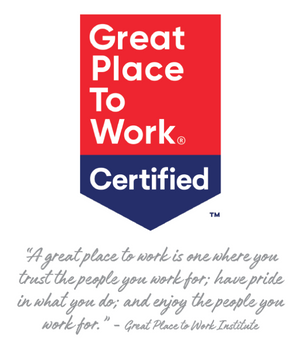 Employee Vaccination Requirement
As a provider of senior living and care services, our organization has an obligation to residents and their families.
Based on our mission to provide the best care and a safer community for our residents, as a condition of employment at Presbyterian Senior Living, all Life Plan Community team members are required to provide documentation of receiving one of the following COVID-19 vaccinations: 2-dose series of an original COVID-19 vaccine (Pfizer, BioNTech, Moderna, Novavax), single does of Janssen COVID-19 vaccine, single dose of bivalent vaccine or single dose of 2023-2024 updated COVID-19 vaccine.
By getting the vaccine we are fulfilling the needs of those who count on us the most. This is more than infection control. It is more than wearing Personal Protective Equipment (PPE). The mutual respect we show for our fellow teammate and the residents who choose to call a PSL community home are a priority for our organization.
Search Across All Current Openings
Presbyterian Senior Living is an equal employment opportunity employer which does not discriminate on the basis of race, color, religion/creed, sex, disability, marital status, age, pregnancy, national origin, ancestry, place of birth, sexual orientation, possession of a General Education Development certificate as compared to a high school diploma, use of animal because of blindness or deafness, veteran status, or any other characteristic protected by the applicable federal, state, or local laws.