Residential Living: Live Your Life Your Way
Offering a Wide Variety of Residential Living Options to Suit Your Preferences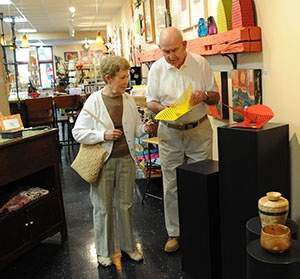 We're excited to help create an environment for you to discover new hobbies, set and achieve new goals, and establish lifelong friendships. Our commitment to you also recognizes the importance of comfortable, personalized surroundings. At Presbyterian Village at Hollidayburg, we offer a host of maintenance-free living options to fit your preferences—from floor plans to meal plans to monthly service plans and more. Our one- and two-bedroom apartments, and two-bedroom duplex cottages offer privacy and comfort.
For a closer look at our spacious, stylish apartments or comfortable duplex cottages, we invite you to view samples of our
"I liked the sound of the slogan 'You should love where you live' and I do l love where I live. My dog and cat love it here too! I just wish I wouldn't have waited so long."
- Peggy Martin