When:
8:00 a.m. - 4:15 p.m.
Where:
The comfort of your home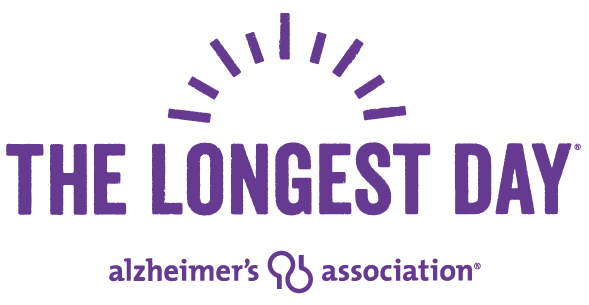 The Longest Day: Alzheimer's Education & Awareness
The "Longest Day" is also known as the summer solstice and is the one day out of the year that has the most daylight within a 24-hour time-span. On June 21, people from across the world will fight the darkness of Alzheimer's through education and increased community awareness. Presbyterian Senior Living (PSL) is proud to join in this partnership with the Alzheimer's Association and provide day-long education and events through PSL's Thrive Wellness.
PSL's Thrive Wellness promotes a culture of wellness, engagement, and purposeful living to empower all individuals to live their best lives. This is not a calendar of activities. This is a day to bring focus to our collective efforts to live, and experience life along six dimensions of wellness and purposeful living.
Drop in for one or all of the below sessions! No registration required unless otherwise noted. Cameras and microphones are not needed to attend these webinars.
Our broadcast will begin at 8 am on Tuesday, June 21.
During that time, you can access the content by clicking the button below.
Participants can join any, or all, of the sessions below by clicking the button above.
With the exception of the Interactive Puzzle Challenge, no registration is required.
8:00 a.m.

Mind, Body Connection
Led by Heather Kennedy, IL Manager at Glen Meadows (recorded)

Join Heather as she leads participants through a guided meditation and explains the mind-body connection

9:00 a.m.

Parkinson's Disease, Dementia and the Impact of Nutrition
Led by Rich Rodriguez, Fitness Director at Glen Meadows (live)

Join Rich as he shares information about the positive impact nutrition can have on cognitive functioning.

10:00 a.m.

Interactive Trivia
Led by Stephen Juliano, Director of Special Events (live)

Enhance your brain health by joining in a challenging and fun trivia contest across PSL. Participants will need to log in as a group at the community or using two devices so that they can see the game questions but answer them on a device. Once you have joined the video portion at the above join link, click here to access the trivia on your 2nd device, or scan the QR code using the camera app on your phone.

11:00 a.m.

Horticulture and Memory Wellbeing
Led by Ruth MacCarthy, Horticulturalist at Cathedral Village (live)

The benefits of gardening will be discussed in this session.

1:00 p.m.

The Mental Benefits of Physical Exercise
Led by Andrea Teeters, Fitness Director at Westminster Woods at Huntington (live)

Join in a group class where Andrea will lead participants through physical exercises that will improve our cognitive abilities.

2:00 p.m.

Volunteering Rewards of Altruism!
Led by Penny Rupeka, Community Life Director at Presbyterian Village at Hollidaysburg and Maggie Bowley, Vice President of Resource Development (live)

Join Penny and Maggie as they share the many benefits of volunteering at a PSL community. They will also share how to get involved to share your talents and time.

3:00 p.m.

Interactive Puzzle Challenge
Led by Stephen Juliano, Director of Special Events (live)

Registration required. Donation requested. This event is a fundraising event to support PSL's Thrive Wellness. For additional details and registration, please click here.