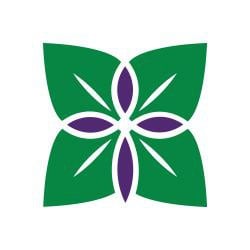 PSL Partners with 'We Care Connect' to Gather Resident Feedback
Presbyterian Senior Living | Corporate
The Presbyterian Senior Living (PSL) team has been diligently working to enhance resident and family member experience with a focus on our mission and values.
Our PSL Values:
Mutual Respect - Listen to others' voices. Seek to understand different perspectives. Champion individual choice.
Connectedness - Create Community. Value the collective power of teamwork. Enrich through common experience.
Trust - Garner trust through our interactions. Be accountable for our work. Steward resources wisely.
Creative Curiosity - Discover what is possible. Be leaders in out changing world. Create a better way.
Residents and their families deserve to be respected and have a high quality of life. To achieve this and to live our values, we determined we needed to redesign how we hear their voice and how we work toward customer satisfaction. In Spring of 2021, a sampling of IL residents from the PSL Life Plan communities were invited to take a short survey asking their preferences and desires for how to make their voice heard. Beyond traditional Resident Councils, Advocacy groups, Townhall meetings, and committees at each community they voiced a desire to change the customer satisfaction measurement process. At the time, we utilized a system where a vendor reached out to a sample of residents, or family members, randomly each month by phone to interview them about their experiences. Residents who participated voiced that they wanted more methods to participate and would like to be able to participate via email, text message link or to even call a number at their convenience. The consensus was that waiting for a phone call was no longer acceptable. There is a lot to do at the campuses and being by the phone to participate would mean that they might miss a favored exercise class, lecture, concert, outing or time with friends. Residents and families also have become accustomed to surveys by email or text with other industries. The ease to take a survey at your own pace and time preference is appealing.
We Care Connect
Through an extensive exploration of options and vendors, we chose to partner with We Care Connect. We Care Connect is able to help us solve that dilemma and offer a variety of ways for participation. What residents in Independent Living and families of residents in personal care, assisted living and PSL health centers can now expect is that near the anniversary of their initial move to the community they will receive an email, text message and possibly a phone call inviting them to participate. The email comes from We Care Connect but includes the community name in the subject line and appears to come from the campus Executive Director. The phone calls come from "WCC" as the caller or the number 231.638.5596 (text messages will come from 844.234.7406). If a voicemail is left, you will be given a 4-digit privacy code that is required when calling back.
The surveys are not anonymous which allows community leadership to follow up directly with someone about their concerns, suggestions or compliments to learn more. This will improve not only communication, but customer experience and trust. It will also build relationships and raise awareness of who at the community can and will assist them in resolving a concern should they need assistance. We are always welcoming families and resident to come with issues to the community. If the community is not resolving the concern we welcome them to call the PSL customer service helpline at (877) 246-4744. Calls are responded to within 48 hours and we will work with you to resolve your concerns.
One very well received aspect of the new system with We Care Connect is that there is an opportunity to give compliments and positive feedback. Participants can name individuals who have gone above and beyond. These compliments are shared forward to the team member. These compliments make our days brighter. Here are a few we received that have already shown us the value of the new customer satisfaction process:
"All the staff I have come in contact with have been good. They all seem well-trained, they're very friendly, and call me by my name." - Glen Meadows Retirement Community resident

"I think ALL staff members have been going the "extra mile" in their efforts to care for us in all the "living levels" on campus." - Green Ridge Village resident

"The dining, administrative and maintenance staff that I react with all do an excellent job. They care about the residents and treat their positions more like a ministry than a job." - Quincy Village resident

"We can only say good things about the staff at Quincy Village. They have been under a lot of stress due to the pandemic but, as residents we were always taken care of and were always greeted with a smile. Whatever life through at them they adapted and were able to keep the same quality of service as before the pandemic." - Quincy Village resident
Share Your Opinion
Please share your voice and participate when you get the email, text or phone call from We Care Connect. If you need assistance to complete the survey, please see the community leader where you live such as the Independent Living Director, the Personal Care/Assisted Living Administrator or the Health Care Administrator. They can assist you and are happy to do so.
About Presbyterian Senior Living
Presbyterian Senior Living is a not-for-profit organization, fulfilling its charitable purpose and mission by providing high quality retirement choices, healthcare services and affordable residential living options for people 55 and older for more than 95 years. Headquartered in Dillsburg, Pennsylvania, Presbyterian Senior Living provides services to approximately 6,000 seniors in 30 locations in the mid-Atlantic region of Pennsylvania, Maryland, Ohio and Delaware.