Subscribe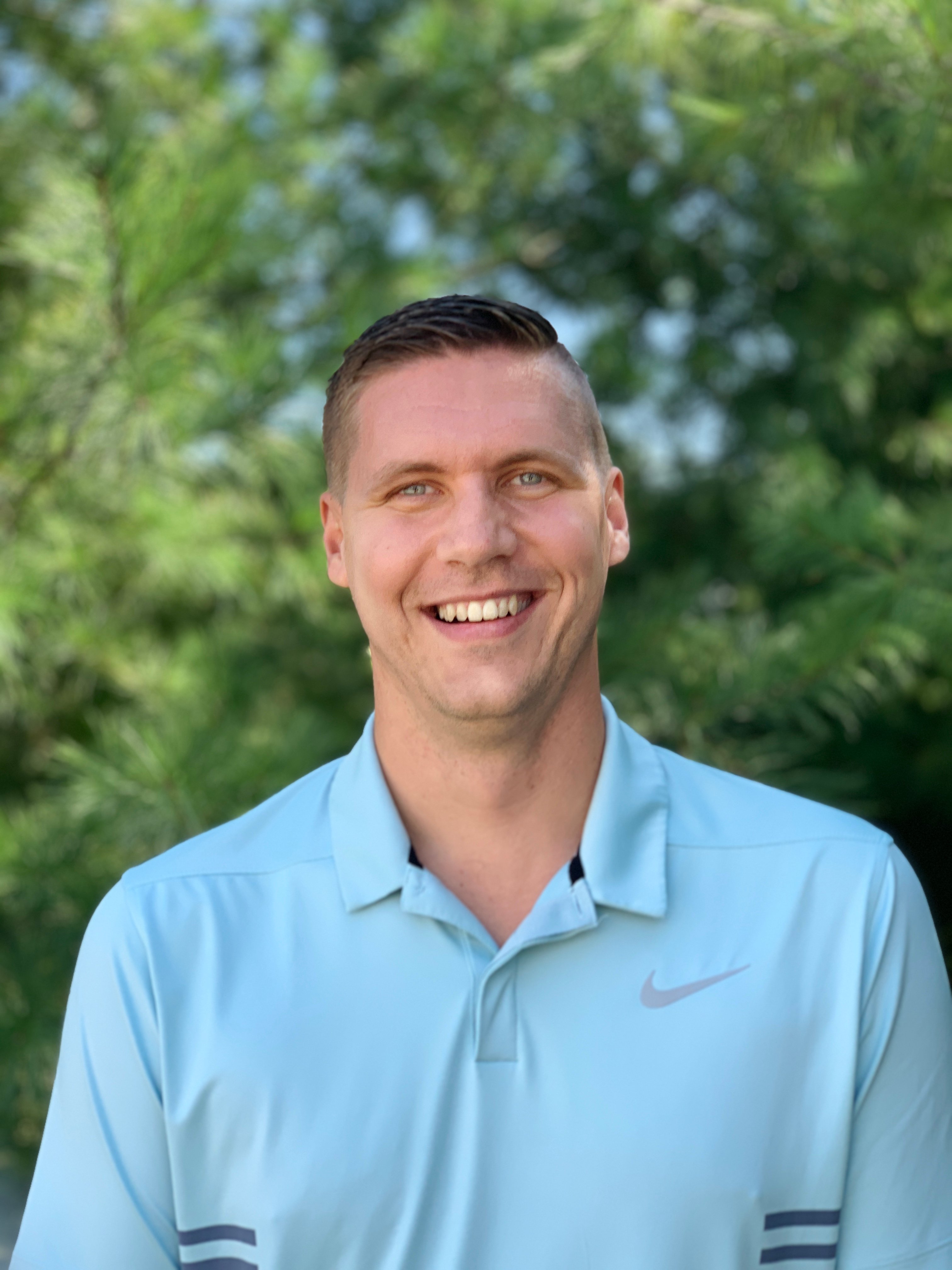 CEO honored for 45 Years of Service to Presbyterian Senior Living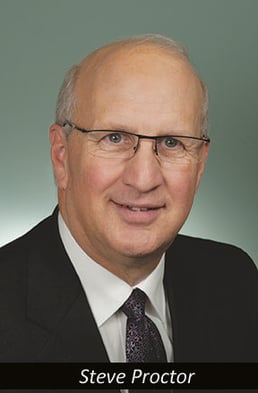 The Presbyterian Senior Living Board of Trustees has recognized Steve Proctor, President and CEO, for his 45 years of service to the organization. Having only three Chief Executives in an 89 year history of the organization is a testament to the extraordinary enthusiasm and dedication of these individuals. Steve Proctor is one of those individuals. We look at his stewardship of the organization with respect and admiration, but also see his achievements as the corporate launching pad for today's success as we continue to grow and serve seniors.

Below are some personal reflections from current Trustees and former Board members regarding Steve Proctor's leadership of Presbyterian Senior Living (PSL) for the past 45 years:
Phil Miller, Former PSL Board Chairman and Current Trustee
I consider my 11 years of service with PSL to be one of the highlights of my life. PSL, in my view, is so unique in the way it functions both as a ministry and as a business. This is, in large part, due to Steve's visionary leadership.
During this period, especially in the 2 years as Chair of the PSL Board, I was able to see what makes Steve such an effective leader and CEO. Steve is a servant leader who takes greater joy from seeing others grow and succeed than from any of his own accomplishments. He walks the walk, living out his deep faith and setting a sterling example for all.

Bill Parham, Former PSL Board Chairman
My first encounter with Steve was when, as a new member of the Presbyterian Homes Board, I joined the search committee appointed to select a new CEO to replace Al Schartner. Attending my first committee meeting, I found it had already been decided to offer the CEO position to Steve. I balked upon finding that no other candidates had been considered.
The committee members graciously listened to my concern that we had an obligation to recommend "the best possible candidate" and subsequently arranged for a national hiring consultant to interview Steve and to voice an opinion to the committee on both Steve's readiness for the position and his likely competitiveness. Bottom line, the consultant felt we could not find a more qualified candidate even if we did an extensive nationwide search.
That was 24 years ago and Steve has proven time and again that he was the right choice. It's been my pleasure to work closely with him over many years for the betterment of PSL, its clients, and its employees. Most of all, I'm pleased to call Steve a friend.

Carol S. Parham, PSL Board Trustee
I have known Steve over 20 years mainly through my husband's association with PSL, but it was not until Steve and I served together on the Board of Pensions of the Presbyterian Church, USA, that I really interacted with him regularly on a business and personal basis. I have always appreciated his strong faith, his concern for the less fortunate among us, and his ability to see hilarity in many situations. Steve Proctor is a GOOD MAN!

Susan McCarter, PSL Board Trustee
One of Steve's little known talents for which I am personally grateful is that of matchmaker. In 1996 when the Glen Meadows Wellness Center opened I was in attendance for the ceremony. It was my privilege to meet all of the Board of Trustees and the CEO. One board member I found to be especially charming and enjoyed a long conversation. Apparently Bob McCarter also enjoyed our talk but had not asked for my calling card so did not have a way to contact me.
On the way back to headquarters traveling in the corporate van Bob asked if anyone had my contact information. Sure enough Steve had acquired my card. His response to Bob was " What is it worth to you?!"
The rest is a very pleasant history!

Al Schartner, Former PSL President & CEO
Kudo's to Steve Procter on his 45th anniversary with the Presbyterian Homes. Steve's excellent service and leadership began with an interview at the Harrisburg Airport where, then Chairman of the Board Howard Hunsworth, and I met with him. Howard expressed to me, "Are you sure you want to hire a 19 year old kid?" And I replied, "Yes, Steve is a very unusual 19 year-old with great potential".
Steve has fulfilled my favorable judgement again and again through his career with the homes - especially these past 20 years of continuing development and rapid growth of the organization to Presbyterian Senior Living.
Hearty congratulations and blessings to Steve, his family and staff on this auspicious occasion.

Jeff Aiken, Former PSL Board Chairman
Congratulations Steve on your 45 years of service to PSL and its predecessor organizations. You have done an exemplary job of leading this wonderful ministry for over two decades. The growth and the degrees of services rendered may certainly be without parallel in this country. And your leadership has, of course, been well documented on the national and international stages. You have always made decisions with integrity and with the utmost care for all affected by those decisions. It has been my great pleasure to work with you ever since arriving in the Lehigh Valley 25 years ago and I have personally learned and gained so much from our association and friendship. May God continue to richly bless you, Rhonda and PSL in the years ahead.

Bill Moyer, Former PSL Board Chairman
Since 1998 when I was asked to serve on the Board of Trustees of Presbyterian Homes, I have been deeply impressed with Steve's leadership through good years and those which were disappointing. Especially in not being afraid to dispose of activities that no longer best served those to whom our services are required as well as moving aggressively into new Missions such as affordable housing plus growing the organization through aquiring already existing facilities. It is my view that Steve is held in high esteem by employees, as well as State, National and International organizations in which he has served in positions of leadership. Lastly, his monthly Reflection on Leadership clearly demonstrate his views which have, no doubt, "rubbed off" on the employees of PSL.

John Killian, Former PSL Board Chairman
I was President of the PHI Board of Trustees in 1971 when Al Schartner told me he had hired a male nurse to supervise the new nursing unit at the Mt. Joy Home. I was surprised that the recruit was only 19 years old. That young man, Steve Proctor, has vastly exceeded all expectations in the course of his career. I marvel at his unique executive skills, vision, wisdom, and leadership. I am awed by the growth and expansion of the organization during his tenure as President. His Reflections on Leadership are a treasure trove of wisdom and knowledge gained through experience. I am so pleased to have been a witness to Steve's remarkable career and wish it could continue ad infinitum.

Susan Reimann, New PSL Board Trustee
When we met as fellow Directors for the Board of Pensions, it was immediately obvious that you were a caring person with the utmost integrity. I was honored to serve beside you. When I joined the Board as staff, you were supportive and encouraging and again I was honored to serve together with the same sense of mission. Once again, I find myself in service with you and I couldn't be in better company. Your leadership, compassion, and intelligence shines through in all you do and the lives that you touch. The world is a better place because of you! In gratitude for your years of devoted service.

The history of Presbyterian Senior Living is a story of how a set of institutional values, developed over time with experience and prayer, have imbued an organization and its delivery of service, where the dignity of the residents is never pushed under a pile of corporate balance sheets. Despite a humble start and many obstacles to overcome along the way, the organization has been faithful to its mission:
The Mission of Presbyterian Senior Living is to offer Christian understanding, compassion and a sense of belonging to promote wholeness of body, mind and spirit.
Steve Proctor, President and CEO, has defined this Mission as:
Creating communities where every person is valued and loved - where new friendships are established and new residents feel at home.
Providing an environment that combines an active lifestyle with interior and exterior spaces that impart a sense of beauty and tranquility.
Meeting the health and personal needs of residents so they can remain as independent and active as possible.
Offering the security of a financially stable organization where for 89 years no one has ever had to leave the Presbyterian Senior Living family because they could not pay for the care they needed and deserved.
We congratulate Steve and we are proud to have his leadership and experience to inspire Trustees, staff, donors, volunteers and families.
If you or someone you know has been touched by Steve's leadership, or if you are someone in the organization he has led throughout his 45 years, please leave your thoughts in the comments section below.