Caregiver Support | Health & Aging
Halloween is a night celebrated in many neighborhoods across the country with a variety of traditions being practiced. Decorating homes and yards, hosting a block party, and donning costumes to go trick-or-treating are just a few. The festivities are usually fun for people of all ages.
A cough, fever, and body aches are telltale signs of the seasonal flu. As the world's attention remains focused on fighting the coronavirus, it's important not to forget that flu season is upon us. The flu virus may begin making the rounds in early October, though peak flu season is usually December through February.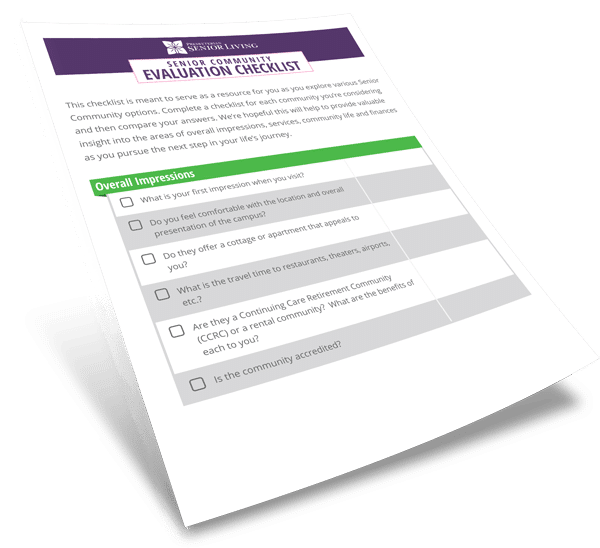 Are You Asking the Right Questions?
Subscribe to the Presbyterian Senior Living blog and receive our free Community Evaluation Checklist to ensure you ask what's most important to you.
October is a month filled with celebrations for various groups of people. In this blog, we've listed a few you may not have known about!
Caregiver Support | Personal Care/Assisted Living
When a loved one is diagnosed with Alzheimer's disease, the entire family is affected. And in ways that extend far beyond providing care. From concerns about daily supervision to talking with the senior about giving up driving, families face unique challenges.
Medicare's annual open enrollment period for 2022 is almost here. This 8-week period of time gives Medicare recipients an opportunity to make changes to their current health plan coverage. The window for making changes opens on October 15 and closes on December 7 every year.
National Hispanic Heritage Month honors the culture, heritage, and contributions of Hispanic Americans each year. The event began in 1968 when Congress deemed the week including September 15 and 16 National Hispanic Heritage Week to celebrate the contributions and achievements of the diverse cultures within the Hispanic community.