Gay pride or LGBT pride is the promotion of the self-affirmation, dignity, equality, and increased visibility of lesbian, gay, bisexual, and transgender (LGBT) people as a social group. Pride, as opposed to shame and social stigma, is the predominant outlook that bolsters most LGBT rights movements. June is Pride Month and below are a few facts about why this month is celebrated.
There has been a lot of discussion recently surrounding the date of June 19. This holiday, Juneteenth, is significant to the African American community. Below are a few facts about this holiday.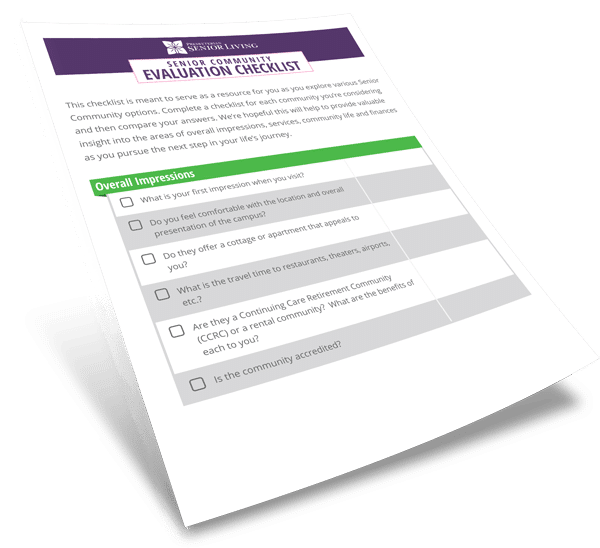 Are You Asking the Right Questions?
Subscribe to the Presbyterian Senior Living blog and receive our free Community Evaluation Checklist to ensure you ask what's most important to you.
This article is republished with permission from LifeBio. It may seem tough to communicate with a person living with Alzheimer's Disease or other related dementias by phone, especially during a global pandemic. Here are two tips for starters.
DILLSBURG, Pa. – October 23, 2019 – The Board of Trustees of Presbyterian Senior Living (PSL), a leading not-for-profit provider of senior and retirement care services based in Dillsburg, PA, has elected James Bernardo to serve as President and Chief Executive Officer.
Are you considering making the big move from your own home to a senior living community? For many seniors, big changes come with a lot of emotions. As long as you choose the right location for a move to a senior living community, your transition will be an exciting one! If you're looking for living options in the Philadelphia area, you may not be sure what location is best for your lifestyle. Check out these three reasons you should consider senior living in Northwest Philadelphia.
Outperforming State and National Benchmarks in the Minimal Use of Antipsychotics.