During the month of July, we recognize the long-standing celebration of July 4th, as well as a plethora of other notable days! We wanted to share some of these dates of importance with you as we celebrate diversity and inclusion and continue to learn more about each other.
The month of June offers multiple month-long recognitions and individual dates that celebrate the diversity of our Nation. These celebrations showcase the strength, determination and faith of many different cultures and backgrounds. We share a few widely known celebrations along with a few you may not be as familiar with.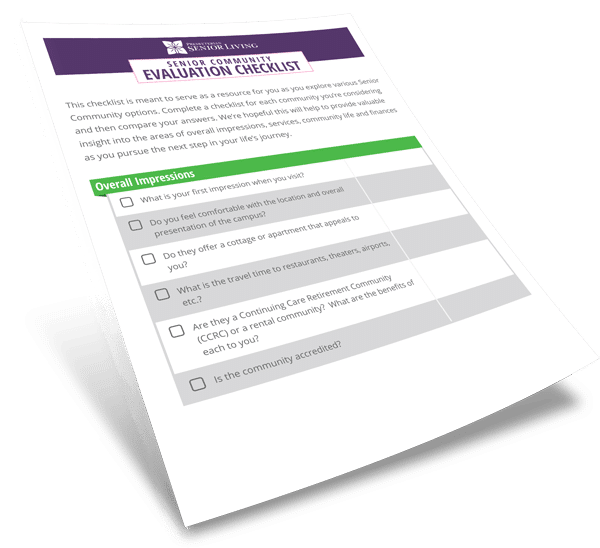 Are You Asking the Right Questions?
Subscribe to the Presbyterian Senior Living blog and receive our free Community Evaluation Checklist to ensure you ask what's most important to you.
May is Older Americans Month, a time to celebrate those who are over 65, our seniors who have contributed to their families, our communities and our country in countless ways. The celebration of this nationally recognized month was established in 1963 when only 17 million living Americans had reached their 65th birthday. About a third of older Americans lived in poverty, and there were few programs to meet their needs. Interest in older Americans and their concerns was growing. A meeting in April 1963 between President John F. Kennedy and members of the National Council of Senior Citizens led to designating May as "Senior Citizens Month," the prelude to "Older Americans Month."
Personal care homes provide seniors with professional assistance when needed and a way to enjoy an active lifestyle. Most personal care and assisted living communities offer meals, housekeeping and transportation services, assistance with the activities of daily living (ADL's), security and 24/7 on-call assistance. Personal care homes provide the opportunity for companionship for those seniors who would benefit from daily support and often host programming in a group setting to promote socialization. Many communities have been successful in adapting activities and engagement to adhere to social distancing guidelines.
As Presbyterian Senior Living continues on our journey towards belonging, we acknowledge that everyone has a bias. It is a part of who we all are. There are multiple resources available that speak to bias and help you understand bias and its role in the workplace or personal relationships.
National Nutrition Month is a time to learn more about how to make informed food choices and develop sound eating and physical activity habits. Set small, realistic goals that help you make positive changes to avoid becoming overwhelmed or being too restrictive. Try the following weekly goals in your daily routine during the next 4 weeks!