Pets usually make loyal companions who love us unconditionally. They provide a sense of joy and purpose that may be especially welcome during the retirement years. Also, the health benefits associated with owning a pet are numerous. The key is to find the right kind of animal for a senior's budget, lifestyle, and space.
Health & Aging | Miscellaneous
Gas prices have been on a roller coaster over the past few months. Because COVID-19 kept more people at home, demand was low in recent years. That led to deflated gas prices that most of us became accustomed to. With demand for gasoline soaring and supply more limited than ever, people are looking for alternatives. This has brought the issue of electric vehicles to the forefront once again.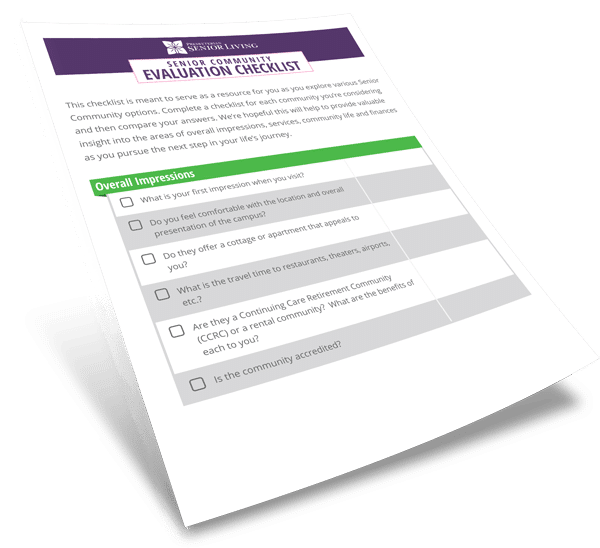 Are You Asking the Right Questions?
Subscribe to the Presbyterian Senior Living blog and receive our free Community Evaluation Checklist to ensure you ask what's most important to you.
From the increased frequency of severe storms to an overall shift in weather patterns, there's no denying climate change is upon us. To mitigate the situation, we need to make modifications in our lifestyles. While many people have come to understand this reality, some aren't quite sure where and how to get started.
Caregiver Support | Health & Aging
When a senior is trying to remain independent in their home, family members often wonder about their safety. From concerns about fires to medication management, there are a variety of potential problems that cause loved ones to worry. Fortunately, technology has evolved to offer products that support the independence of seniors.
Celebrating what makes us all different and unique and the importance of recognizing the positive impact that diversity has within our families, our communities and our workplaces are the foundation of diversity, equity and inclusion.
Finance & Planning | Miscellaneous
The 2021 tax deadline is fast approaching. Your return must be filed by midnight on Monday, April 18, 2022. While you do have a few extra days to finish your taxes this year, this is a task few people look forward to even if they use a tax preparer or accountant. Added to the stress of tax time is a complication that has popped up in recent years—identity theft. Many seniors aren't even aware of this concern.