Health & Aging | Miscellaneous | Thrive Wellness
Nurturing flowers and vegetables in your garden does more than just beautify your space. It's also good for your mental and physical wellbeing. The health benefits of gardening range from reduced stress to greater stamina and flexibility. With aging, however, comes some undeniable physical changes that might make gardening a little more difficult. Fortunately, there are steps you can take to overcome them. Here are some of the ways gardening is good for your overall health, along with tips to help you continue to safely dig in the dirt as you grow older.
Health & Aging | Miscellaneous
Father's Day is a special occasion to show our appreciation and gratitude for the incredible men who have shaped our lives. These 10 tips will help make the day memorable for your dad while helping you connect with him, even from a distance.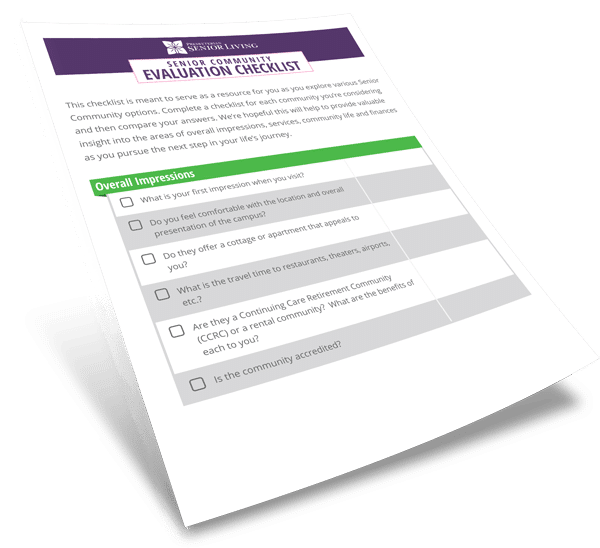 Are You Asking the Right Questions?
Subscribe to the Presbyterian Senior Living blog and receive our free Community Evaluation Checklist to ensure you ask what's most important to you.
Miscellaneous | Reflections & Leadership
From certified nursing assistant (CNA) training to master's degree funding, Presbyterian Senior Living strives to support nurses as they grow with the organization. Behind every exceptional nurse stands a commitment to continuous learning. The educational journey of a nurse extends far beyond the classroom, requiring a career-long dedication to acquiring knowledge. At Presbyterian Senior Living, supporting nurses and empowering them to enhance their skills so they can provide the highest quality care to residents are top priorities.
Health & Aging | Miscellaneous
Spring is a season when many people set aside time to organize and deep clean their home. After a long winter, it can make the house feel fresh and bright once again. But spring cleaning does more than just make your home look better. There are proven benefits associated with decluttering, scrubbing, and vacuuming your house. Here are a few ways spring cleaning is good for your health: Helps to boost the spirit and improve focus Reduces stress and anxiety and brings peace Improves core strength which aids in fall prevention Identifies small maintenance issues before they become big problems
Health & Aging | Housing & Development | Miscellaneous
Moving to a senior living community in the spring can be an exciting and transformative experience. Spring is a time of renewal and new beginnings, making it the perfect season to start a new chapter in your life. Whether you are downsizing, looking for a change of scenery, or simply seeking a sense of community and belonging, senior living communities offer a wealth of benefits for seniors.
Caregiver Support | Miscellaneous
Quality of life is a top priority for those who serve residents at Presbyterian Senior Living. March is Social Work Month, a time to celebrate those who help create and advocate for improved quality of life. At Presbyterian Senior Living, social workers play a vital role in uplifting seniors in every area of their lives.