Dating in your senior years can be difficult. Just trying to meet new people as an adult can bring its own unique set of challenges. But not all hope is lost! Did you know that 29% of seniors have gone on a date with someone they met using a dating app? Although meeting dates through mutual friends still reigns as number one for seniors, dating apps come in a close second. Things in the dating world are rapidly changing and it can be hard to keep up. But don't worry! With these tips you will have a better understanding of what to expect and how to get started. The most important thing to remember is that dating is supposed to be fun! Keep that in mind as you explore the tips below.
Winter is quickly approaching. That means it's time to prepare for the snow, ice and an early sunset. Our senior loved ones are especially at risk of possible dangers during the winter months. If your senior loved one lives alone, there are many risks they could face during the winter months include illnesses, injuries, and fires.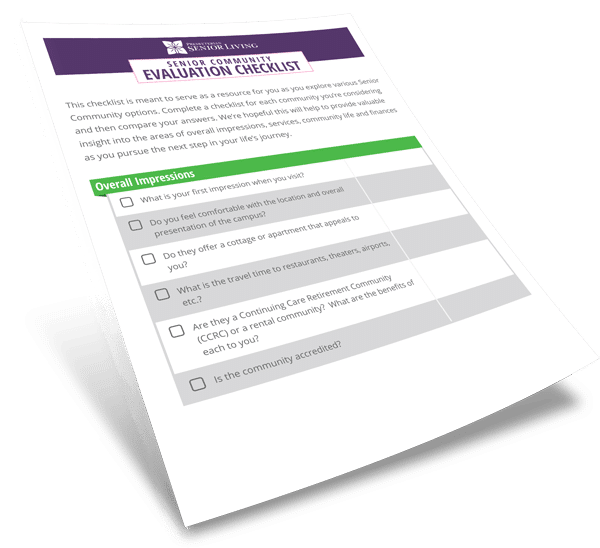 Are You Asking the Right Questions?
Subscribe to the Presbyterian Senior Living blog and receive our free Community Evaluation Checklist to ensure you ask what's most important to you.