Subscribe
Celebrate Diversity Month – Celebration of Culture
Celebrate Diversity Month takes place in April every year. It was initiated in 2004 to recognize and honor the diversity of the world around us. It is a time to recognize and understand our differences, while honoring the common essence of humanity. By appreciating our similarities and differences, the month aims to get people to foster a deeper understanding of others.
Diversity is crucial in assuring that we can understand each other in deeper ways that help keep us humble and open to the fact that the world does not only revolve around our beliefs. It can help develop us into better people, as it increases our understanding of human nature. The importance of diversity itself can benefit us in all aspects of our lives.
At PSL our goal is to embrace diversity and welcome others. We want all who come into contact with our organization to feel a sense of belonging.
HOW TO OBSERVE and CELEBRATE DIVERSITY MONTH
Respect others and be kind. One of PSL's values is Mutual Respect. We seek to understand each other's differences and honor the perspectives of others. The diverse representation of cultures of those living and working in PSL communities is part of what makes us special.
Listen to people from other cultures. Listening to what marginalized populations have to say is a great way to foster inclusivity in work and social environments.
Learn more about different cultures and lifestyles. The more we learn about each other, the better we understand different cultures and can eliminate misunderstanding about those living different lifestyles.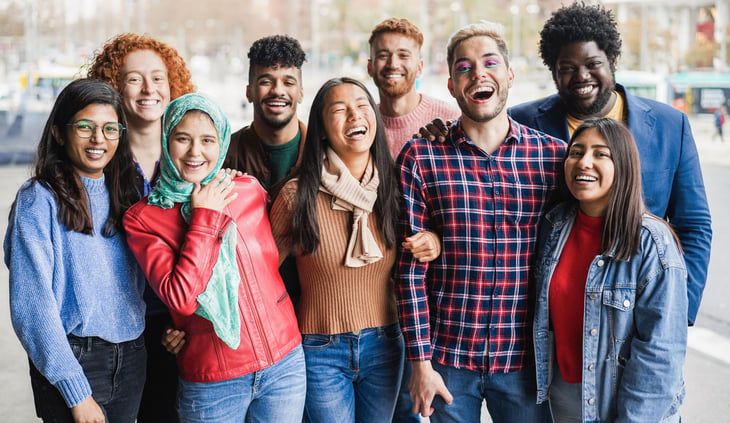 What is Culture Diversity and why is it important?
https://study.com/learn/lesson/what-does-culture-mean-examples.html
https://www.peopleareculture.com/definition-of-culture/
Culture can be defined as the societal norms people encounter within their community. Although many people may not realize it, everyone belongs to a culture of some sort. There are societal, work, religious, national, governmental and numerous other types of culture. It is both universal and personal, and so there is more than one definition of culture. Culture is not any one single item you can touch. Culture is conceptual; it's a collective set of beliefs, behaviors, ideas, philosophies, practices shared by groups of people. Different groups of people have different cultures--but all social groups have a set of activities and values that they share and that is their culture.
Some of the elements of culture are:
Norms – The norms of culture are the "rules" of society; what is acceptable and unacceptable within the culture in which they reside. Norms can be different between societies. For example, in America, it is customary to tip servers at restaurants, whereas it is usually not customary to tip in China.
Values – Values are the belief system of what is good and what is bad, or even what is acceptable and unacceptable within the people of the society. For example, a culture's views on family is a value within that culture. PSL has defined the following values to support our culture of inclusivity; Mutual Respect, Trust, Connectedness, and Creative Curiosity.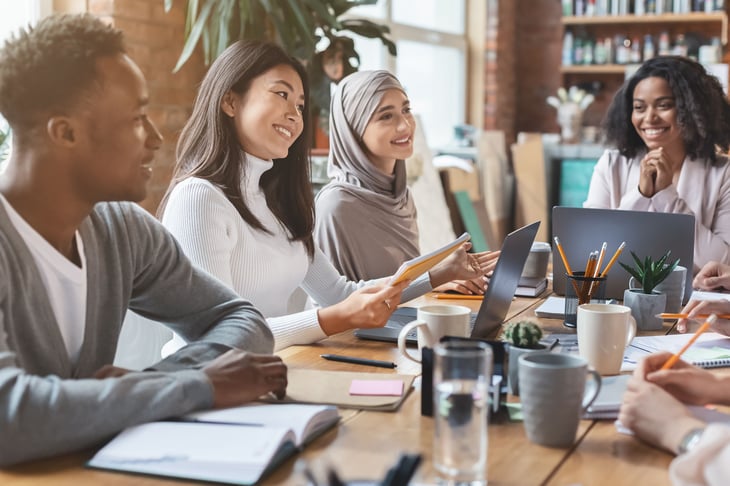 Language – Language is a significant element of culture. It can represent values and beliefs and are fundamental to cultural identities. Language can be verbal and non-verbal and expresses ideas or feelings and is understood by a particular group of people within a culture.
Symbols – Many symbols or signs are found in different cultures, and are often meant to invoke a feeling or emotion. For example, the cross is important to Christians while the panda or dragon are significant symbols in Chinese culture.
Benefits of Cultural Diversity
The world is naturally multicultural. Approaching cultural diversity with a mindset and actions that embrace this fact leads to many benefits, such as:
Compassion: Communication and understanding of differences leads to increased compassion instead of judgment.
Innovation: Varied perspectives and lens of looking at the world lend to innovative thinking.
Productivity: People who come together and bring their own style of working together tend to support a more productive team.
New Opportunities: Diversity opens the door to new opportunities and the blending of ideas which would otherwise have been homogeneous.
Problem-Solving: Challenges are layered, so having people with different backgrounds as part of the conversation may lead to better problem-solving with richness of opinions.
Celebrating Diversity
Celebrating diversity comes in many forms; it doesn't have to be a party. Celebrating diversity can involve, some of your favorite activities, like eating delicious food and binge-watching shows on Netflix, knowing that these things have a different level of intention.
Here are a few ideas to celebrate Diversity Month while celebrating other cultures.
Food for Thought
There are two options with the food route. Option one: Go eat at a restaurant where the cuisine is from a culture you've never tried before. Do a little research before you go so you know what dishes you should order and what the culinary traditions are in that culture. (Going to Taco Bell or Chipotle don't count.) Go for authentic examples of the cuisine you're seeking.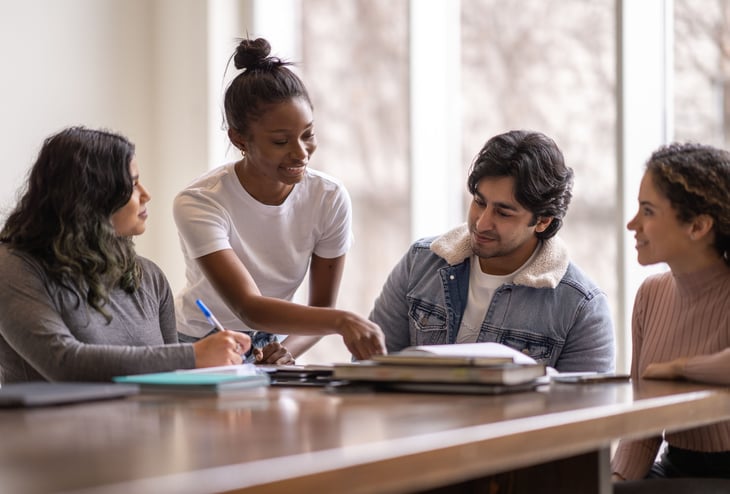 Read Diverse Books
Read a book – both fiction and nonfiction count – and learn about a different culture.
Like Watching Movies?
Netflix is good for so much more than weekend binging. You can find movies and TV series that feature casts, characters, and languages that may be culturally different than your own.
Take a Class
You need to educate yourself to be a better global citizen. Try a language class, a cooking class, an Irish Dance class, or maybe a history class.
All of these activities can be done with your entire family, your friends or solo and there are so many other ways to celebrate culture in your community; be creative. Explore and celebrate the beauty and the benefits in difference while enjoying the beauty and benefits of a beautiful spring day.