Subscribe
Celebrating National Hispanic Heritage Month
Hispanic Heritage Month is an annual celebration of the history and culture of the U.S. Hispanic and Latino communities. In 2023, Hispanic Heritage Month will last from Friday, September 15 through Sunday, October 15. This recognition commemorates how those communities have influenced and contributed to American society at large. It is a time to celebrate the history, culture, contributions and achievements of the Hispanic and Latino communities.
Hispanic Heritage Month began as a commemorative week when it was first introduced in June of 1968 by California Congressman George E. Brown. The push to recognize the contributions of the Hispanic community gained momentum throughout the 1960s when the civil rights movement was at its peak and there was a growing awareness of the United States' multicultural identities. On September 14, 1989, President George H.W. Bush (who had been a sponsor of the original Hispanic Heritage Week resolution while serving in the House in 1968) became the first president to declare the 31-day period from September 15 to October 15 as National Hispanic Heritage Month. President Bush stated, "Not all of the contributions made by Hispanic Americans to our society are so visible or so widely celebrated, however; Hispanic Americans have enriched our nation beyond measure with the quiet strength of closely-knit families and proud communities."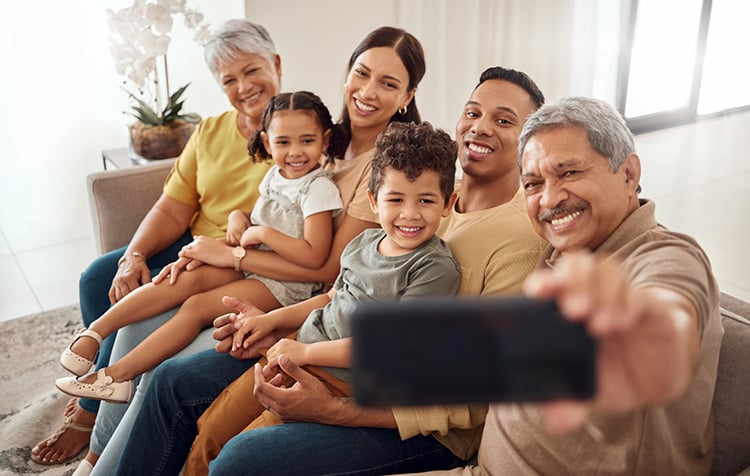 When speaking of this community; people sometimes use the terms Hispanic and Latino interchangeably. When using the term Hispanic and Latino it is important to know that each has a slightly different meaning. Hispanic can generally be used to describe anyone from (or is descended from) Spanish-speaking parts of Latin America, the Caribbean, or Spain itself. The word Hispanic can refer to both Spanish-speakers as well as people who don't speak Spanish but still come from Spanish-speaking countries. For one example, Mexican-Americans living in the US can be described as Hispanics, no matter what language they speak.
Latino describes a person "of Latin American origin or descent," especially one who lives in the United States. Latino is recorded as early as the mid-1940s in the United States ultimately shortened from the Spanish word latinoamericano ("Latin American"), but it wasn't included on the US census for the first time until 2000—20 years after "Hispanic."
Presbyterian Senior Living welcomes and celebrates the richness that Hispanic residents and team members bring to our communities. During this month, take the opportunity to see what various community and educational events are happening in your area; such as art exhibits and cultural festivals, that will include delicious foods, vibrant colors, tantalizing music, wonderful dance and so much more.
Reference:
Hispanic Heritage Month - Origins & Facts | HISTORY
National Hispanic American Heritage Month 2022 (hispanicheritagemonth.gov)