Subscribe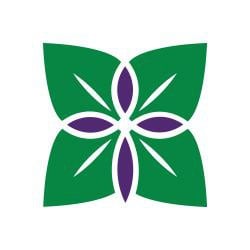 Culture Change and Patient-Centered Care
Patient-centered care is rapidly changing the healthcare care industry. For Presbyterian Senior Living, its a concept that's been incorporated into our mission and dates as far back as our origin—over 82 plus years ago. Our mission, to offer Christian understanding, compassion and a sense of belonging to promote wholeness of body, mind and spirit is at the very core of what culture change and patient-centered care is all about.
Our approach, focusing on a person's physical, intellectual, social, and spiritual well-being, improves quality of care and quality of life for individuals served. It's this kind of compassion and forward-thinking that makes us who we are: an organization focused on meeting the needs of our residents. However, in order to fully effect such a large shift in the mindset of culture, it first starts with the dedication, time investment, and training of staff. In other words, it takes an inside-out approach to drive change. It's a strategy that relies on the core competencies of staff.
Teresa Buchman, Corporate Director of Clinical Services for Presbyterian Senior Living, confirms by telling McKnights, a long-term care news magazine:

This level of knowledge and training is key to Presbyterian Senior Living's mission to focus on the individual person served. Senior care is not "one size fits all." This shift to a patient-centered care model is not just a procedural or operational change; it is a cultural and foundational change.

Read more of what Teresa told McKnights by clicking here.
Learn More About Patient-Centered Care and How Presbyterian Senior Living is Changing the Healthcare Industry from the Inside Out.

Click or Call 1-800-382-1385

About Presbyterian Senior Living
Presbyterian Senior Living is a not-for-profit organization, fulfilling its charitable purpose and mission by providing high quality retirement choices, healthcare services and affordable residential living options for people 55 and older for more than 85 years. Headquartered in Dillsburg, Pennsylvania, Presbyterian Senior Living provides services to approximately 6,000 seniors in 30 locations in the mid-Atlantic region of Pennsylvania, Maryland, Ohio and Delaware.