Subscribe
Diversity, Equity, Inclusion and the Importance of Belonging: Practicing Acceptance in the New Year
Each new year many of us make New Year's resolutions or make goals for the New Year. Some are focused on health and nutrition. Some are more specific, like saving more for my future, going back to school, starting my own business.
The beauty in the New Year is the "new." We are excited about what the year brings to us. A quote by Brad Paisley sums up what can occur in a new year. He writes, "Tomorrow is the first blank page of a 365-page book. Write a good one."
As we all begin 2022, let us all think about ways to incorporate understanding, inclusion and acceptance into our goals.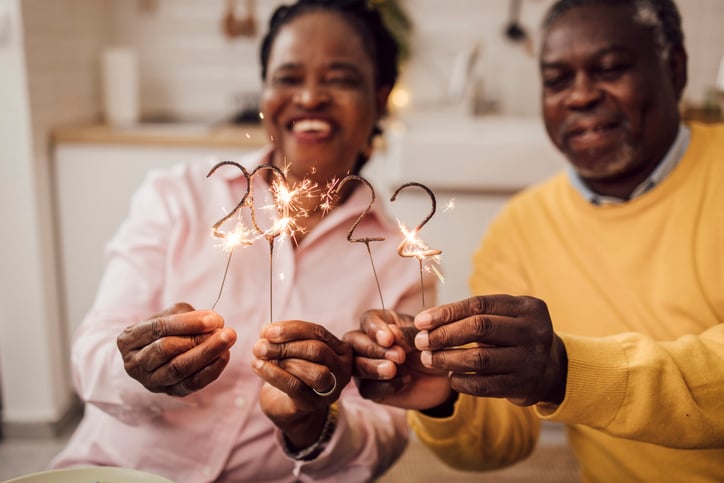 A few ways to do this could be:
Ensuring that everyone has a voice. When people feel like they "have a voice," they're more likely to share their opinions with others, even if they are different.

Make everyone feel that they belong. A person's sense of connection to their family/community is built on belonging — the feeling that you're a part of an environment that knows and values you.
Celebrate a sense of uniqueness. Just like people need a sense of belonging and connection, they also need to feel unique among their peers; their family/community cares about their individual strengths and experiences.
Ensure that everyone has a feeling of being valued. When a person feels that their voice and unique self are appreciated, there's a greater sense of value and satisfaction.
When we think of inclusion, think beyond the titles. Do not think "Labels," think "Needs," do not think in "Numbers," think in "Names," and do not think "Places," think "Services"; do not think "Them," think "We."
As we begin this New Year with acceptance, grace and tolerance, we would like to share a few fun celebrations with you that occur in January. We hope that by sharing these fun dates, they will not only make you smile but entice you to share them with family, friends or someone new this month.
January 19 is National Popcorn Day! Buttered, salted, kettled, drizzled with caramel, popcorn is one of those snacks perfect anytime, anywhere. It's great on the go, in the theater, or your living room!
Why people enjoy celebrating National Popcorn Day:
It's easy and fast to make
Whether you're cooking on the stovetop or in the microwave, popcorn takes a matter of minutes—and you can personalize it with your favorite toppings: classic butter, spices, and even sriracha! Yum.
It's filling
Popcorn is a whole grain—the starchy inside of the grain has been fluffed with heat and air. The carbohydrates and air add up, making an excellent snack alternative for those watching their waistline.
It comes with good memories
Think of the morning matinee with your mom, dad, family member or that sweet (and awkward) first date at the movies. Popcorn tends to be part of festive occasions and meaningful moments.
Think about the fun of sharing a bowl of freshly popped popcorn with someone new!
Did you know the simplest and most effective way of expressing affection is celebrated on National Hugging Day? Did you know that a 20-second hug relieves and reduces the harmful physical effects of stress and releases oxytocin?
Some additional benefits of hugging:
Hugs reduce stress by showing your support.

Hugs may protect you against illness.
Hugs may boost your heart health.
Hugs can make you happier.
Hugs help reduce your fears.
Hugs may help reduce your pain.
Hugs help you communicate with others.
So this January 21, open up your heart and your arms for National Hugging Day! Be respectful of your comfort level and the person you hug, of course!