Subscribe
Diversity, Equity, Inclusion and the Importance of Belonging: Social Economic Status and the Senior Population
According to AARP; by 2030, one in every five Americans will be over age 65, and our nation will face a severe shortage in appropriate housing to meet their needs. As people age, they need housing that is structurally and mechanically safe and that accommodates people with disabilities. If we view this statistic through the lens of seniors living on fixed incomes with little savings, providing affordable housing is critical.
Navigating Affordable Housing Options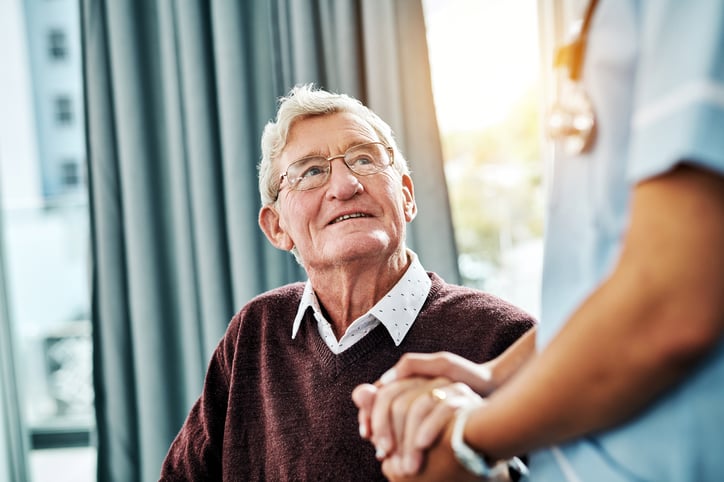 Navigating affordable housing options is not an easy task in a world where housing costs are skyrocketing in comparison to stagnant household incomes. Is your loved one unable to keep up with the yard work or the expense of maintaining their home? There are several options when it's time to downsize or help an aging loved one who isn't quite ready for assisted living or personal care.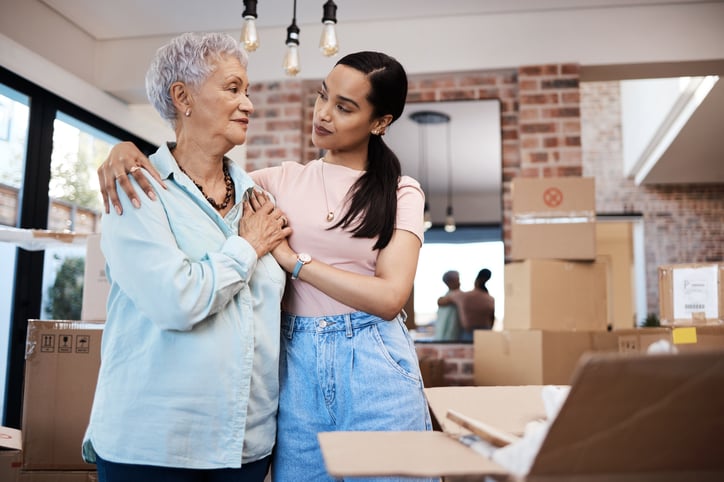 According to the guidelines of HUD, Affordable housing programs were created to assist persons with limited or modest income in securing decent, safe, and sanitary housing. "Affordable housing" limits the number of total housing expenses (rent plus utilities) in relation to one's income. Many affordable housing programs aim to limit this expense to 30% - 45% of one's monthly income.
Another option for seniors is Low Income Housing Tax Credit (LIHTC) apartments. Many of Presbyterian Senior Living's communities are funded with tax credits. Essentially, tax credits are awarded by a state housing finance agency to develop affordable housing when a housing provider partners with an investor. In exchange for a dollar for dollar credit on their taxes, the investor provides the capital to create low-income housing opportunities. A commitment from the housing provider guarantees that a set number of apartments will be maintained as affordable in accordance with the tax credit guidelines. Generally, tax credit housing assists seniors whose gross annual income falls between 20% and 60% of the Area Median Income for the county in which the property is located. Tax credit properties do accept housing choice vouchers.
The federal HOME Program is a program administered at the state or county level offering seniors the opportunity for lower than market rents. This program allows housing providers to rehabilitate housing if they promise to keep rents affordable. Funding is specific to properties and certain units so prospects would apply to a community and much like the tax credit program, the community would determine eligibility. The HOME Program limits are higher and can serve seniors up to 80% of the Area Median Income.
In Pennsylvania, many of the listings for affordable housing can be located on www.PAHousingSearch.com
Additionally, a great place to begin your search for affordable housing no matter where you live is through your local Housing or Redevelopment Authority or your local Area Agency on Aging Office.
PSL is Committed to Providing Affordable Housing
According to Presbyterian Senior Living's (PSL) Vice President of Housing Operations, Melissa A. Crawl, "PSL's commitment to providing affordable housing for seniors speaks directly to our commitment to diversity, equity and inclusion, our mission and our culture and values. As a mission-driven company, we became a leader in the affordable senior housing industry by building communities that focused on services and amenities that contribute to the health and well-being of seniors and created relationships that positively impacted the greater community. The housing crisis we continue to face cannot be resolved by any one individual, but by partnering together and utilizing our collective resources, increasing the availability of affordable senior housing can be achieved. PSL's current focus is to instill our values into all facets of our business, which allows us to focus on listening to residents' voices so we can foster a place where residents can live their best life."
Currently, there are 24 PSL Affordable Housing communities in Pennsylvania to meet the needs of seniors who qualify so that they may enjoy the sense of community and have access to supporting services that every senior should be able to obtain, regardless of income. For more information on PSL communities, please visit our Community Chooser.