Subscribe
Diversity, Equity, Inclusion and the Importance of Belonging: National Disability Independence Day & World Friendship Day
During the month of July, we recognize the long-standing celebration of July 4th, as well as a plethora of other notable days! We wanted to share some of these dates of importance with you as we celebrate diversity and inclusion and continue to learn more about each other.
Celebrating Americans with Disabilities
On July 26th, National Disability Independence Day is celebrated. National Disability Independence Day commemorates the signing of the Americans with Disabilities Act (ADA). The ADA was signed into law on July 26th, 1990, opening the door and breaking down barriers individuals with disabilities faced every day. Congress passed this act as the nation's first comprehensive law that prohibits discrimination and guarantees that people with disabilities have the same opportunities as everyone else. On July 26th, the ADA celebrates its 31sth anniversary!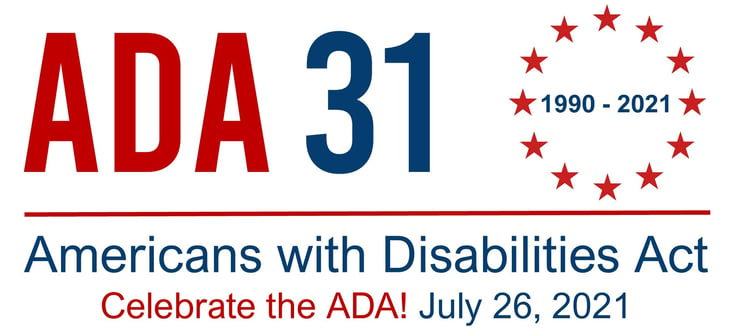 World Friendship Day
Did you know that July 30th is World Friendship Day? This date is also known as the International Day of Friendship. The original idea for a day of friendship came from Hallmark cards in the 1930s. Originally celebrated on August 2nd, the day was largely viewed cynically by the public as a money-making exercise. Sales of friendship day cards did not take off in Europe, and by the mid-1940s, the day had faded into obscurity in the USA. However, the idea of a day to honor friendship was adopted by a number of countries in Asia, where it remained a widespread custom to reserve a day for celebrating friendships and the exchange of gifts between friends. In 2011, July 30th was declared as the International Day of Friendship by the General Assembly.

With this in mind, on July 30th, make an effort to celebrate your friends and possibly connect with those that you have lost touch with over this last year. Perhaps take an opportunity to connect with someone different than you; there are so many things that connect us all. We are so much more alike than we are different! Reach out and connect in any way you feel comfortable. Maybe by phone, email, text, or even an in-person get-together. When was the last time you sent an actual card or wrote a letter to say "Hello" or "I was thinking about you"?
Here are a few conversation starters of childhood memories many of us share and can relate to. They may just be a simple but powerful way to connect with one another! A few are definitely generational. 😊
Watching the raindrops race against one another during long car journeys and letting yourself be hypnotized by the windscreen wipers.

The rattle of falling Connect 4 counters.

The feeling of playing with a wobbly tooth that just wasn't ready to come out.

How tough it sometimes was to wind down the car window.

The agony of having to carefully untangle cassette tapes from the player.

The care with which you studied the TV Guide to make sure you didn't miss a thing.

A face sticky from cotton candy.

Making grilled cheese and burning your tongue with the first bite.
Let's all try to make International Friendship day a holiday that we can celebrate –together!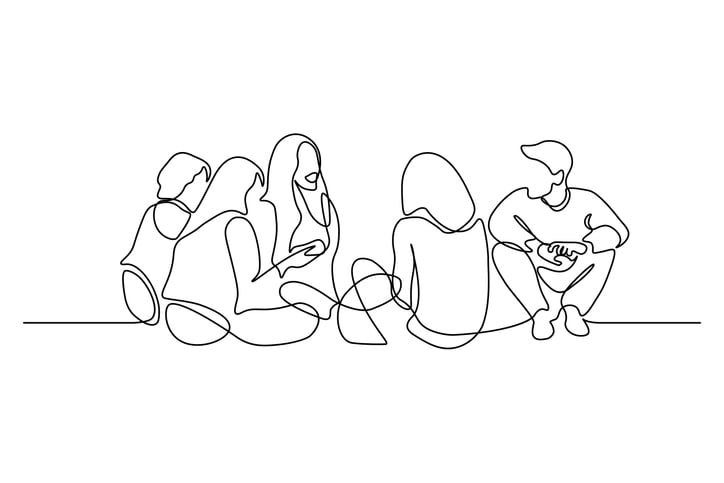 ---
July 2 – Celebrates Thurgood Marshall – the birthday of the civil rights leader and first Black Supreme Court justice
July 6 – Celebrates 14th Dalai Lama – this date marks the birth of Tibet's leader in exile (barred from his native country), and Nobel Peace Prize recipient
July 6 – Celebrates Frida Kahlo – the birthday of this painter, one of the best-known artists of the 20th century
July 17 – Celebrates The Hajj – the annual pilgrimage to Mecca in Saudi Arabia, required by all able Muslims at least once in their lifetime
July 18 – Celebrates Nelson Mandela – the birthday of civil rights leader, and South Africa's first black president
July 24 – Celebrates Pioneer Day – Church of Jesus Christ of Latter-day Saints; this official holiday celebrated in Utah, marks the arrival of founder Brigham Young in the Salt Lake area