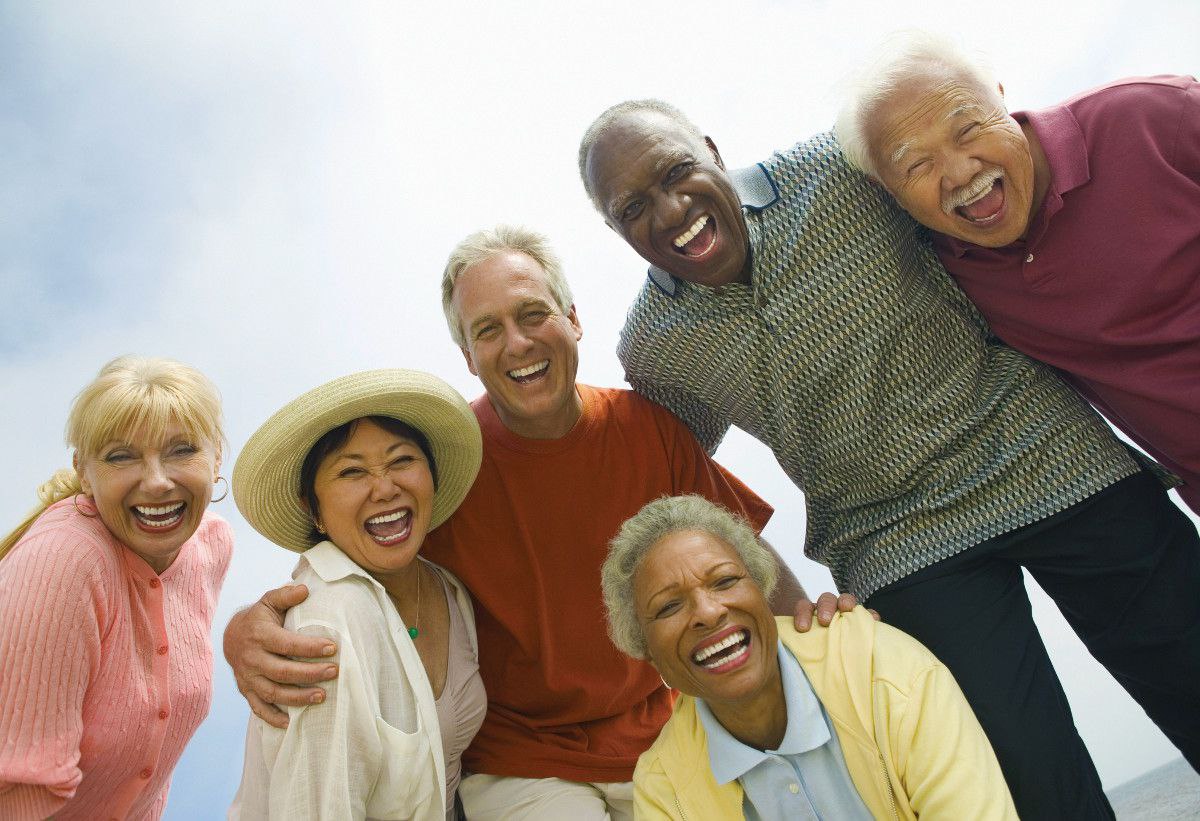 Subscribe
Diversity Matters at Presbyterian Senior Living: Here's Why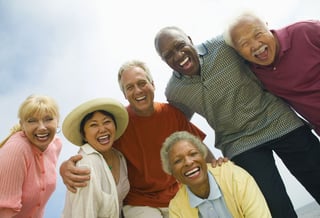 At Presbyterian Senior Living, we continually strive to cultivate an environment of awareness and acceptance of personal differences within our own communities. Let's take a closer look at why diversity matters, along with how we're working every day to celebrate the diversity of the residents, their loved ones, our staff, volunteers and all members of the Presbyterian Senior Living family.
Making the World a Better Place Through Diversity
Each person's background, culture and upbringing influences his/her own way of thinking. These factors also impact each individual's way of living, a principle which we wholeheartedly embrace at Presbyterian Senior Living. Inclusion is imperative within our communities as it reinforces our very mission: to offer understanding, compassion and a sense of belonging to everyone with whom we interact.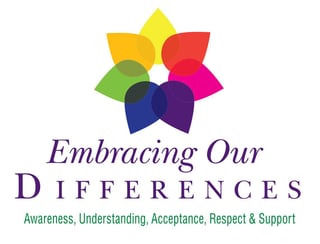 What do we mean by diversity? Our goal is to guide our communities with these seven pillars of diversity and inclusion:
Culture
Age
Gender
Sexual Orientation
Spiritual Beliefs
Socio-economic Status
Language
By recognizing and acknowledging what makes all of us different, unique and important to our organization, we welcome and honor everyone equally.
Promoting Diversity at Presbyterian Senior Living
We promote diversity in several key ways at Presbyterian Senior Living, including through purposeful programming; education; communication; and recruiting. Additionally, we routinely participate in community events which share best practices related to diversity and inclusion.
Last year we implemented a pilot program aimed at further ensuring that all members of our community are treated with the respect and dignity they deserve. Why? Because we know that cultural competence is an ongoing process which can be continually improved upon.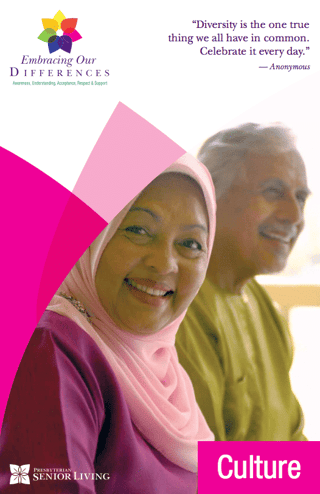 In introducing a voluntary Self Assessment Survey for both staff and residents alike, we sought to identify any unconscious biases which might otherwise interfere with respect within our communities. Our findings revealed something wonderful: Not only are we more alike than we are different, but we also appreciate and value living and working with people different from ourselves. We are also aware of stereotypes which may frame our interactions.
The results of the Self Assessment Survey also showed that diversity is alive and well at Presbyterian Senior Living with staff members and residents celebrating their differences in a number of ways, including through dining experiences, book readings, and other educational events. We've also debuted a Community Diversity Council to help plan and implement diversity strategies. We are grateful for the efforts of our Diversity Council Champions over the past year, and we welcome the involvement of even more participants as we continue this fulfilling journey.
In the year ahead, we will roll out this initiative at each of our locations to ensure that all of Presbyterian Senior Living's residents and affiliates feel understood, appreciated and respected. In doing so, we enhance our feelings of connectedness while nurturing happier, healthier, and more empowered communities.