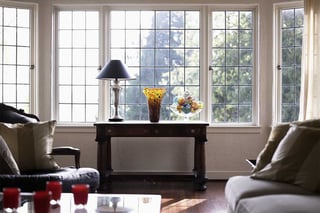 Subscribe
Easing the Transition to Senior Living by Crafting Your Own Residence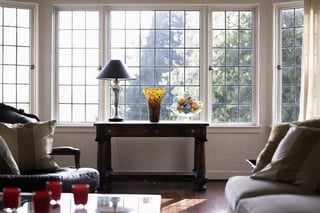 Condensing a lifetime of memories, mementos and life experiences while downsizing into a smaller space can be an overwhelming experience for many seniors. Oftentimes you are moving from a home you have lived in for 30+ years. You have seen your children grow up in this home and many holidays and celebrations have taken place in your living and dining rooms. The decision to leave can be a difficult one. We at Presbyterian Senior Living want to assist you with this major decision. Our team of design specialists and move in coordinators can help ease the transition to senior living by providing you with a new, personalized custom home; a home that will host the next adventure in your life.
Managing Your Move from Start to Finish
Design specialists and move In coordinators specialize in the ability to assist with your needs. Our team will work with you to customize your surroundings and manage the details of your move from start to finish. We not only assist with the downsizing and organization of your current home, we will provide you with the knowledge that we are here to help and you are not on this journey alone. We can develop a customized plan of which furnishings, mementos and prized possessions will fit best within your new cottage or apartment and when it's all finalized, you'll receive a printed detailed furniture placement layout to share with your family and movers. By utilizing the Customized Cottage or Apartment Design layout tools we offer on Presbyterian Senior Living campuses and specifically here at Quincy Village, we will give you and your family the peace of mind that your move day will be less stressful—often saving you money in the efficiency of your move. Family and friends will enjoy the journey you are embarking on while not having to ask questions like "Where do you want this to go?" Or "Are you sure all of this is going to fit?" After going through the process, recent new residents of Quincy Village said:
"Stephanie's help was invaluable in getting our cottage modified. The placement of the furniture not only helped us feel confident that the furniture would work, but saved us time and money on the move itself."
Bringing Your Hobbies with You
Our goal is to have you be comfortable in your new home and that it be a reflection of you. Are you a train enthusiast, a dedicated sewer who enjoys quilting, a book lover or a master baker? At Presbyterian Senior Living we want you to bring those loves, talents and gifts with you. The design specialists will work with you to develop an area in your new home where you can continue to enjoy your hobbies. Dens have been turned into custom model railroad train rooms with elevated work and display shelves, and easy to reach electrical outlets. Kitchens have been enlarged for additional kitchen countertop space to accommodate room to roll out the family's favorite pie dough. Specialized lighting has been installed to provide the best lighting for sewing, and we can't forget the custom bookcases built to house and display rare book collections. All of these ideas have been personally designed with seniors' desires in mind and can be seen at the homes of many new residents living at the Presbyterian Senior Living community of Quincy Village in Waynesboro, PA. You'll never have to give up the family gatherings when you move into your new home here. We will explore design options for your new home to accommodate those very special times. Do you need more room for a cherished handcrafted family heirloom dining room table? Let the design specialists know and we will work to provide the perfect new location.
Your Residence, Personalized with You in Mind
Not only will your hobbies continue to be a part of your new home, your home will fit your unique style and personality.
Lighting Options: Correct lighting is an essential element. Do you want the space to be efficient, restful, cozy? Will the area be used for working, dining, reading, or socializing? Will it combine multiple purposes?
Color Palettes: Color is instrumental in representing your style. Colors can alter the mood of a room. What colors would you like to see in your living room? Have you always dreamed of a comfortable, blue country kitchen?
Flooring Finishes: The design specialists will help you evaluate the many variables involved in choosing your new floor coverings and find the best option to fit your way of living.
Custom Kitchen and Bathrooms: Are you a gourmet cook looking for easy to use pull out shelves or an appliance garage? Or are you looking for that perfect spot to enjoy your morning coffee and newspaper? Would you like a customized walk-in shower for easy accessibility?
All of these important decisions will be discussed as you and your personal design specialist design your new home together. Allow us to handle the small details while you and your family eagerly anticipates your new home and the next adventure in your life. A recent Future Resident Club member shared her thoughts on the customized services offered at Quincy Village:
"Your expertise in design, remodeling, and the details required to make it happen, as well as see the project through to completion is highly commended. You clearly and logically explained how a vacated home is prepared for a new resident—from the design aspect/choices to the process for renovations and the process for desired upgrades to product availability and the anticipated timeline incurred. Understanding that process is helpful."
Finally, The Big Day Has Arrived
And when the "Big Day" does arrive, you'll feel confident you and your family will continue to experience the best Quincy Village has to offer with the ease of transitions by providing nourishing lunches for you, your family, and the movers—as well as a relaxing evening meal and a few groceries to get you started in your beautiful newly customized home.


Contact us to learn more about making the transition to senior living.