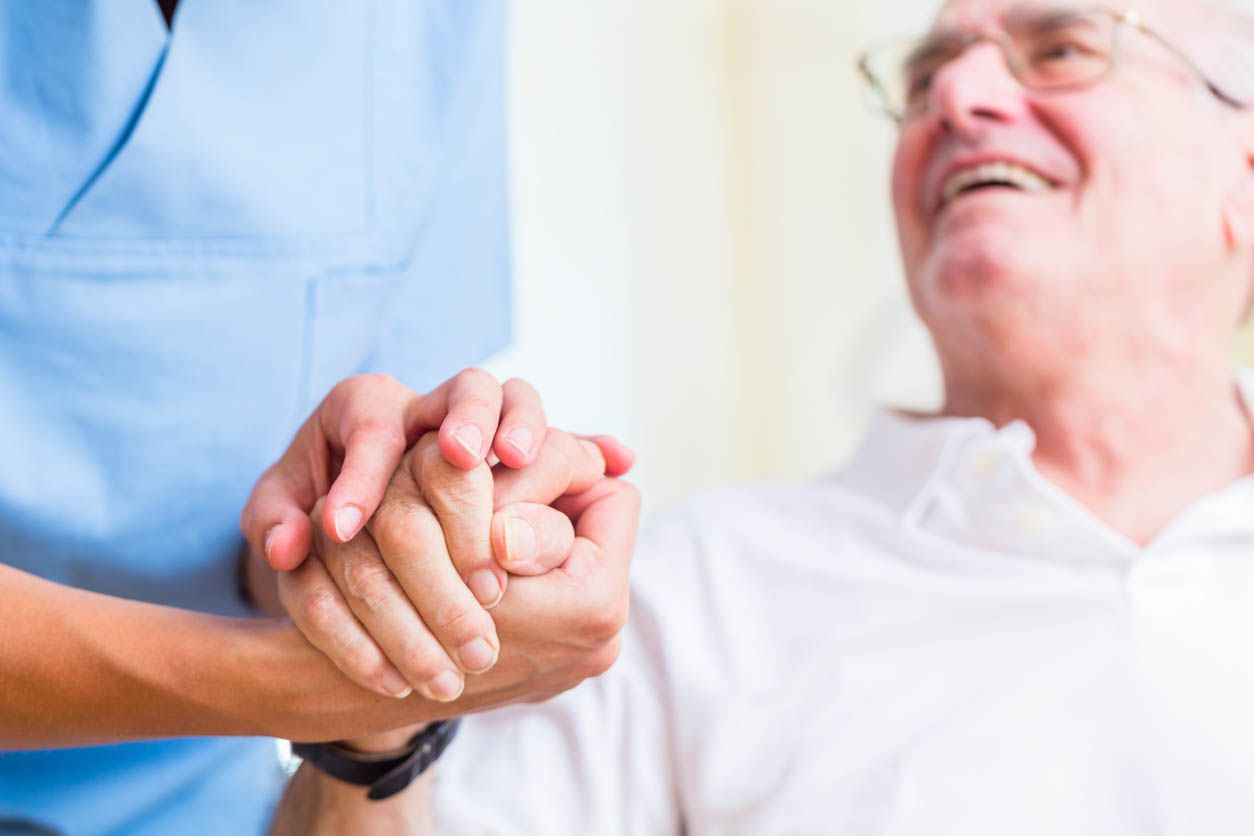 Subscribe
How You Can Fight Senior Loneliness
Loneliness is not something people often think about, but it is unfortunately common among older adults. In 2014, the U.S. Census Bureau reported that 11 million, or 34 percent, of people aged 65 or older lived alone. Loneliness is a risk factors in seniors that may cause illness, depression or even death, particularly in the winter months. Although loneliness is a serious concern, there are several easy ways to prevent your senior from feeling lonely. By combining as many of the following steps as possible, you will have the best chance of fending off loneliness for your senior loved one.
Communication
You've probably heard the phrase "communication is key." While this may seem like an overused cliche, it's especially true when dealing with loneliness. Some seniors go days without speaking to anyone. This can be especially damaging for those who are in poor health or who have limited mobility or transportation options. If seeing your loved one in person is out of the question, talking on the phone, or video chatting can be the next best thing. It's a good idea to set aside 15 to 30 minutes once a week to talk, and encourage other friends and family to do the same.
The topic of conversation isn't terribly important, but don't be afraid to stray from small talk. Ask for advice, or how it felt to live through certain events. Your senior loved one will be happy to share their wealth of knowledge and experience.
Visits
If possible, an in-person visit is more effective than talking over the phone. There are a lot of benefits to visiting your senior loved ones, for both you and them! Staying social will enrich your senior's life. Socialization helps keep the mind sharp and gives a sense of belonging that will combat social isolation and loneliness. If they seem to be feeling especially down, talk to them and ask about their situation. Maybe they don't feel comfortable driving places so they're stuck at home all day, or they aren't getting enough exercise during the day. Visiting is the best way to see for yourself how your loved one is doing.
Encourage Hobbies and Interests
Pursuing hobbies and interests can have two major impacts on loneliness in seniors. First, it can provide a greater sense of purpose and fulfillment to their day. Second, many hobbies are social by nature. Even hobbies like reading can be social with book clubs. Try to find out what your senior loved one enjoys doing and encourage them to pursue it. If they say they don't have any hobbies, ask if there's one they used to have or if there's anything new they would like to try. Adult education classes are great places to meet other people while learning skills. Volunteering can also be a great way to make new friends.
You can also join in on the fun. If your loved one enjoys listening to music, you could listen to their favorite songs with them. They'll be able to reminisce and tell you stories associated with their memories.
Exercise
Exercise can be a great way to fight loneliness and the depression symptoms that come with it. Even moderate exercise can release endorphins, reduce stress and generally make us feel good. Group exercises can be social, and a good way to meet new people. Additionally, exercise is good for the brain. It can help create new pathways to improve learning, improve your mood, and protect your memory. The Alzheimer's Research Center promotes exercise as one of the best weapons against the disease.
Pets
If your loved one is able to care for a pet, you may want to consider getting them a new furry friend. Caring for a pet can give your loved one a sense of purpose, and taking a dog for a walk is a good way to get some exercise while also meeting people. Plus, a pet will be their friend too! If you can't get your loved one a pet, taking them to a shelter to interact with dogs or cats can be a fun outing that benefits both your loved one and the animals.
Don't be Afraid of Professional Help
Loneliness and depression or anxiety can sometimes go hand in hand. If you think your loved one's loneliness may be a sign or a trigger for something more, consider asking them to get professional help.
This can be difficult, as many older adults grew up with a stigma around seeing a therapist. Even if they don't realize it, a therapist could provide them with tremendous benefits. Try to explain your worries while keeping an open mind about their concerns. If they refuse to get help from a professional, you may be able to set up an informal group therapy with family members.
While loneliness is often a part of life, it comes with negative risks for seniors. Spending quality time with friends and family may help for some, while others may need to speak with a third party who can provide an additional outlet.