Subscribe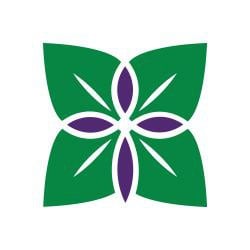 Kirkland Village Recognized as Being One of The Top Workplaces in the Lehigh Valley
Kirkland Village, a Presbyterian Senior Living Community located in Bethlehem, PA, was again recognized for being one of the top workplaces in the Lehigh Valley.
The Morning Call, the third largest newspaper in Pennsylvania, administers the Top Workplace Survey.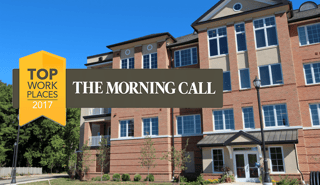 40 area employers were recognized in 2017, including Presbyterian Senior Living's very own Kirkland Village in the category of midsize employers. This is the third straight year Kirkland Village has been recognized as a top workplace by the Morning Call.
The mission of Presbyterian Senior Living is to offer Christian understanding, compassion, and a sense of belonging to promote wholeness of body mind and spirit. Kirkland Village upholds this mission everyday. Caring for seniors is not just a job for this community; it's a calling.
And it's this very calling that has spearheaded an empowering new movement called Masterpiece Living—not only for the community of Kirkland Village, but for other Presbyterian Senior Living locations. Masterpiece Living is a program that helps older adults age successfully. Its four pillars of purposeful living are focused on the physical, intellectual, social, and spiritual growth of residents and staff. As a result of Masterpiece Living, residents report being challenged and changed for the better.
Executive Director of Kirkland Village, Samantha Ross-Meiser, says she thinks it's wonderful and humbling to be acknowledged in this manner. "It's the team members we have here that make this the best place to work."
Learn More About Kirkland Village and What It's Like to Work for this Lehigh Valley "Top Workplaces" Award Recipient

Click or Call 610-691-4500

About Presbyterian Senior Living
Presbyterian Senior Living is a not-for-profit organization, fulfilling its charitable purpose and mission by providing high quality retirement choices, healthcare services and affordable residential living options for people 55 and older for more than 85 years. Headquartered in Dillsburg, Pennsylvania, Presbyterian Senior Living provides services to approximately 6,000 seniors in 30 locations in the mid-Atlantic region of Pennsylvania, Maryland, Ohio and Delaware.