Subscribe
PSL Celebrates Black History Month
While you do not need an excuse to learn about the contributions and importance of African Americans in our society, Black History Month is as good a time as any to learn about the many Black History heroes of this culture.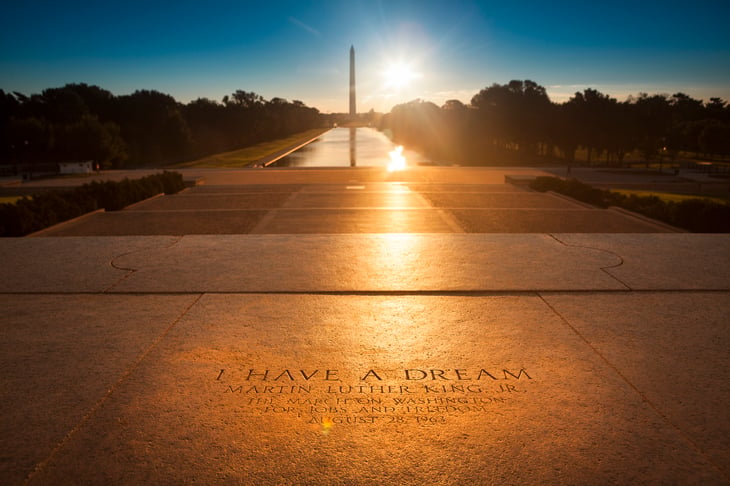 Pioneers in the African American community such as Dr. Martin Luther King, Jr., Malcolm X, Maya Angelou, and Muhammad Ali are very well known.
In this blog, we want to showcase African American heroes that may not be as well-known as those mentioned above. We celebrate them for their contributions to politics, the arts, medicine, inventions, the civil rights movement, and more. Below are just a few of the heroes we are spotlighting. To learn more about notable African Americans in history and for a full list, please follow here.
---
Shirley Chisholm (1924-2005)
Congress is more diverse now than it's ever been. However, when Chisholm was attempting to shatter the glass ceiling, the same couldn't be said. During the racially contentious period in the late '60s, she became the first Black woman elected to Congress. She represented New York's 12th District from 1969 to 1983, and in 1972, she became the first woman to run for the Democratic Party's presidential nomination. Her campaign slogan "Unbought and unbossed" rings even louder today.
Bayard Rustin (1912-1987)
Dr. King is usually credited for the March on Washington in August 1963. But it was Rustin who organized and strategized in the shadows. As a gay man who had controversial ties to Communism, he was considered too much of a liability to be on the front lines of the movement. Nonetheless, he was considered to be one of the most brilliant minds and served his community tirelessly while pushing for more jobs and better wages.
Claudette Colvin (1939- )
Before Parks refused to give up her seat on a bus in Montgomery, Alabama, in 1955, there was a brave 15-year-old who chose not to sit at the back of the bus. That young girl was Colvin. Touting her constitutional rights to remain seated near the middle of the vehicle, Colvin challenged the driver and was subsequently arrested. She was the first woman to be detained for her resistance. However, her story isn't nearly as well-known as Parks'.
Dorothy Height (1912-2010)
Hailed the "godmother of the women's movement"; Height used her background in education and social work to advance women's rights. She was a leader in the Young Women's Christian Association (YWCA) and the president of the National Council of Negro Women (NCNW) for more than 40 years. She was also among the few women present at the 1963 March on Washington, where Dr. King delivered his famous "I Have a Dream" speech.
Bessie Coleman (1892-1926)
Despite being the first licensed Black pilot in the world, Coleman wasn't recognized as a pioneer in aviation until after her death. Though history has favored Amelia Earhart or the Wright brothers, Coleman—who went to flight school in France in 1920—paved the way for a new generation of diverse fliers like the Tuskegee Airmen, Blackbirds, and Flying Hobos.
Robert Sengstacke Abbott (1868-1940)
Without Abbott's creative vision, many of the Black publications of today—such as Ebony, Essence, Black Enterprise, and Upscale—wouldn't exist. In 1905, Abbott founded the Chicago Defender weekly newspaper. The paper originally started out as a four-page pamphlet, increasing its circulation with every edition. Abbott and his newspaper played an integral part in encouraging African Americans to migrate from the South for better economic opportunities.
Ethel Waters (1896-1977)
Waters first entered the entertainment business in the 1920s as a blues singer and then became a Broadway star. Later in life, she made history for her work in television—she was the first African American to star in her own TV show, The Ethel Waters Show, and she was nominated for an Emmy in 1962.
Gordon Parks (1912-2006)
Parks was the first African American photographer on the staff of Life Magazine and later helped found Essence. He also was the first Black writer and director of a studio film, and his second movie, Shaft, helping to shape the blaxploitation era in the '70s. Parks famously told Life in 1999: "I saw that the camera could be a weapon against poverty, against racism, against all sorts of social wrongs. I knew at that point I had to have a camera."
---
To take a deeper dive on Black History, please visit the National Museum of African American History and Culture.
Learning more about the different cultures that make up our society is the foundation in creating a sense of belonging that diversity, equity and inclusion strives for.