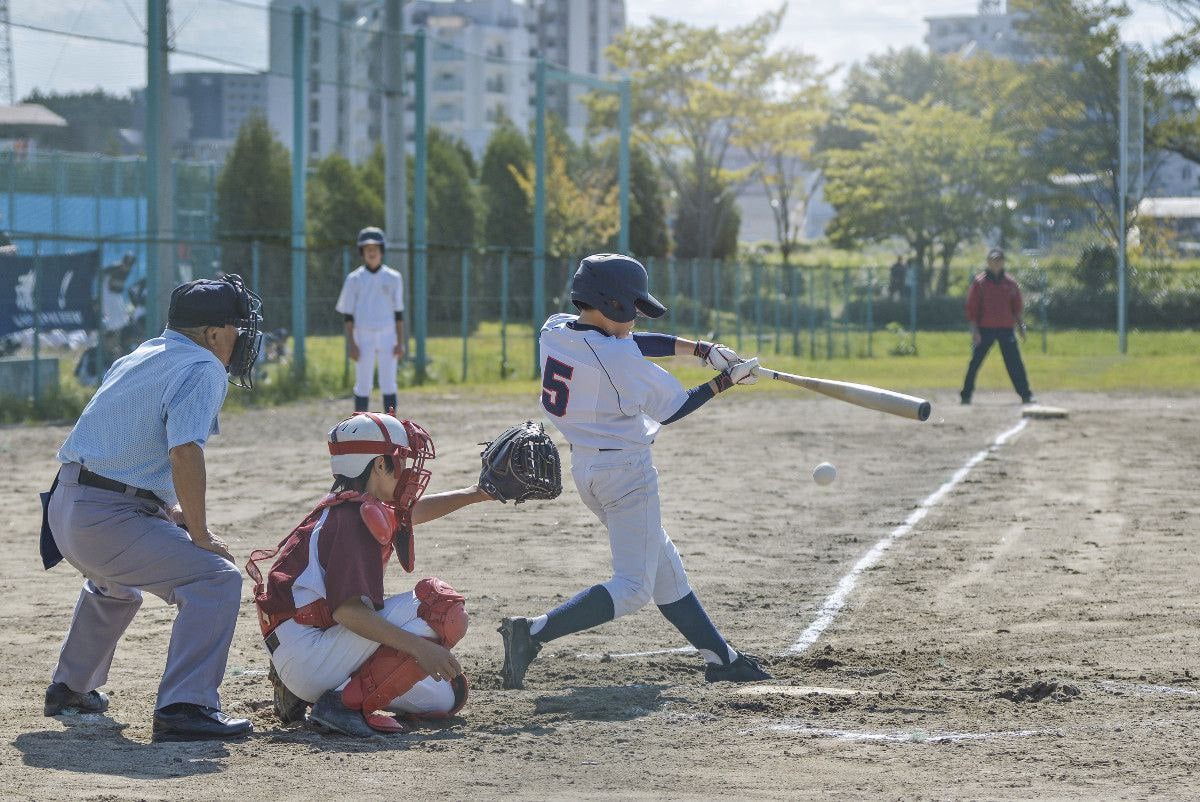 Subscribe
Reflections on Leadership: Lessons from Baseball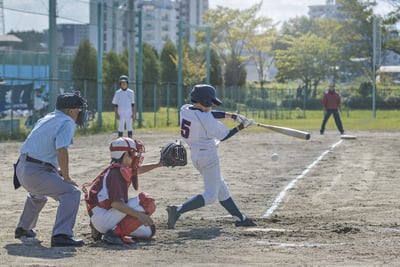 When I was a youngster, baseball was truly America's pastime. This was not just based on the comparative attendance figures of all major league sports teams, television ratings, or even because of the thousands of young people involved in little league and other organized sports programs. Baseball was played in literally every neighborhood.
In cities vacant lots attracted children to set up makeshift games. In urban settings stickball was played as a pick-up game in places like New York City and Philadelphia, using a broom handle and a rubber ball of some kind. Throughout the summer in all of these diverse settings, kids would arrive and spontaneously divide up into teams and the game was on.
The images of baseball seemed to be everywhere. In those days parents spent time teaching their children how to catch and throw a baseball, creating a special connection between generations. This was powerfully illustrated in the final scene of the movie Field of Dreams, when Kevin Costner's deceased father returns to play catch with his now adult son. Even the General Motors advertising program of the 1970's emphasized the company's all American credentials with a slogan and jingle – "Baseball, hot dogs, apple pie, and Chevrolet". Most of the kids in my neighborhood collected baseball cards and could recite the statistics of their favorite players.
Times have changed, and the sports scene has become more diverse. Football, basketball, and soccer have taken center stage. All sports for children have become more organized, and there are fewer spontaneous expressions that would mirror the experience of my youth. Recently I was watching my young granddaughter's baseball game and realized that over the years I have changed. While I loved to see her out on the field and witness her enthusiasm for the game, baseball seemed slower and less interesting than I remembered when I was her age.
What can baseball really teach kids?
This life experience with baseball is why a recent article in the Wall Street Journal attracted my attention. It was entitled "What Baseball Can Really Teach Kids". The Author, Jason Gay, described a program called Harlem RBI. He described the program as "an innovative education program and state of the art charter school, with thousands of lives impacted in both East Harlem and the Bronx, and young boys and girls clamoring to join up." The stories of how this program has changed lives are compelling, and Gay goes on to offer some thoughts on why the program has integrated baseball into its core curriculum, and what baseball can teach children about life.
Reading this article caused me to think about the lessons from baseball that have endured to influence how I approach work and leadership. Many of these reflections mirror Gay's observations, but I have a few of my own thoughts to add to his list:
Failure
Dealing with failure is an essential part of playing baseball. The very best baseball players fail 70% of the time they come to the plate to face an opposing pitcher. In order to survive, a baseball player must be able to keep from getting discouraged and giving up. Being able to put failure behind and look ahead with optimism toward the next opportunity is essential.
Patience and perseverance
These are required whenever failure is a frequent occurrence. The temptation to become discouraged to the point of giving up is common to every person. But the presence of patience and perseverance translates every unsuccessful try into an opportunity to get a little better, and views mistakes as opportunities to learn and grow. The life applications are all around us, but none are more vivid than in the lives of famous inventors like Thomas Edison, whose success was marked by patience and perseverance beyond any other virtue he may have possessed.
Paying attention
Understanding the value of being alert. My son's favorite baseball coach in little league was John Flanagan, whose focus with his team of 10 year old boys was all about paying attention. John would tell his team - "I do not have a problem with any of you making an error, as long as you are paying attention and trying to do your best". He knew that the pace of a baseball game could include slow periods where the mind could wander. The ability to spring into action at the right time was based on readiness. In that respect, baseball is a metaphor for all of life.
Teamwork
Playing your position well and relying on your teammates. There is no such thing as a one man team in baseball. Understanding your need for others and relying on everyone to do their part is a given.
Respect and fairness
Baseball is a game of rules and order. Following the rules and respecting the game is critical. Umpires who enforce the rules may be imperfect, but becoming distracted by a bad call is a certain track to failure. Circumstances in life may not be fair much of the time, but those who are successful find a way to move forward anyway.
The value of practice and repetition
Players who hate practice rarely develop the skills to effectively compete at a high level. The old adage, "practice makes perfect" is true. Throwing strikes, fielding a ground ball or hitting a curve ball only becomes routine if it is done repeatedly. The same is true of sales calls, performing a medical procedure, preparing a meal, or any other life skill.
Having fun
The best players find joy in being on the field of play.
Overcoming fear
Fear can take many forms in baseball. The first thing that has to be overcome is the fear of the ball. Anyone learning to catch or hit a baseball as a youngster has had the experience of being hit by a hard object. Overcoming that fear is critical to becoming proficient at the game. There is also the fear making a mistake that will cost your team the game. Courage is required to overcome fear to find joy in the game and in life.
So what can baseball really teach kids? Apparently quite a lot. Looking back on it, all the time I thought I was just playing baseball I was really gaining skills that made me a better person and a more capable leader. The following is a piece I wrote a few years ago about learning a lesson from playing catch with my Dad in the back yard.
Courage
Fear beside a picket fence,
A backstop in our yard.
A father pitching to a son,
Hurling balls so hard
That every week the broken slats
Would have to be replaced,
From errant throws and cowardice
Behind a makeshift plate.
Don't turn your head, son. Watch the ball.
Face it square and true.
Fear becomes the enemy that's
Conquered by the few.
Day by day the fear recedes,
The boy becomes a man.
No longer kneeling with a glove,
Brown with summer's tan.
Fastballs thrown by other arms,
Delivered with great speed;
Circumstances, challenges,
In thought and word and deed.
Still it rings within my ears
When pitches seem too hard.
Lessons learned with baseball gloves
And Dad in our back yard.
-Steve Proctor