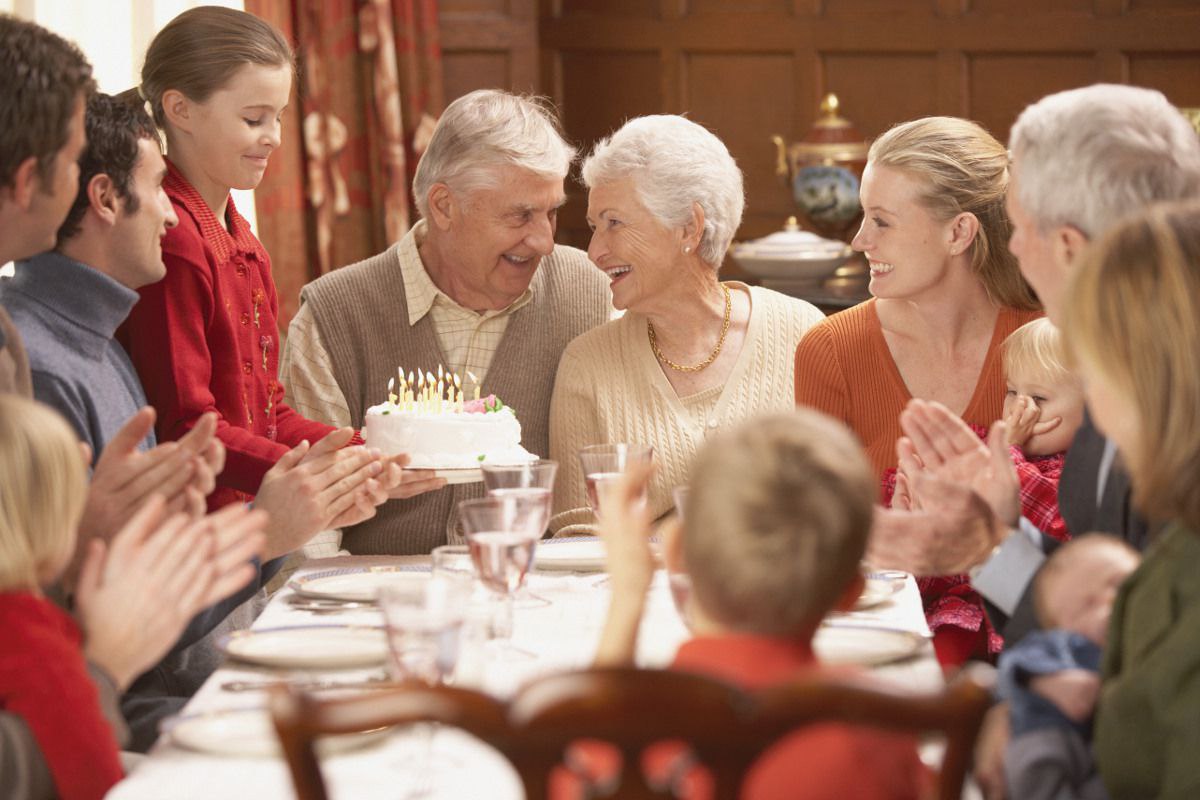 Subscribe
Reflections on Leadership: Family Portraits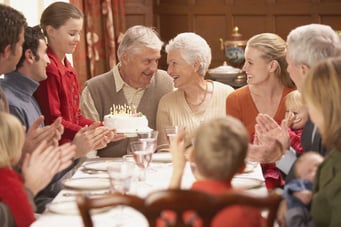 The term family is one of the most beloved words in the English language. At its best it evokes images of warmth, acceptance and belonging. There are many illustrations of family, and I would like to share a few that have meaning for me.
Every couple of years we get our children and grandchildren together for a family portrait, and this past Christmas was one of those occasions. This is a fairly complicated process, as it now involves a total of fourteen people. Getting six grandchildren of various ages to sit still and smile at the same time is no small feat, but seeing the final result is always a joyful experience. As we put the new photos on the wall in the hallway of our family home, we compare them with the photos that they are replacing. In some years we have added new family members to the growing brood, but even when the numbers remain the same, we marvel at how everyone has grown and changed. In addition to these contemporary photos we have older photographs of parents and grandparents – many in black in white - that add a sense of history.
At PSL's 75th anniversary in 2002 we searched the archives to retrieve photos from our history to create a collection of large 2 ½ by 6 foot banners to form a traveling exhibit called the Faces of Aging. It was such a wonderful and heartwarming collection that we decided to take 50 of these photographs and mount them on the walls of our office as a reminder of our history and the people we were called to serve. In many respects they are like the family portraits we have at home where we can see the passage of time and important faces from the PSL family.
Finding a Sense of Family
Recently my wife and I decided to have breakfast at a small diner down the street from the hotel where we were staying on vacation. When we arrived at 8:00 in the morning we were surprised to find a beehive of activity, with what could only be described as a family reunion like atmosphere. Almost everyone in the place was on a first name basis. Sometimes the servers bypassed the order taking process, simply bringing out what they knew to be the usual order for a regular customer. We heard the hostess express concern to a customer she had not seen in the past week, inquiring if he had been out of town or under the weather. I remarked to Rhonda that if we lived in this neighborhood that this would be our home away from home.
When I travel with my friend Ryan Keith, the CEO of Forgotten Voices International, there are many occasions where greetings are heartfelt and joyful. Hugs are exchanged with our "brothers by another mother" who live thousands of miles away. Conversations are animated. In a very real sense, there is a family connection that is created from a common experience, commitment, and shared faith. In our travels together we have taken many photos of these treasured moments.
All of these situations describe a sense of family. We belong to families by birth. A common ancestry can be a powerful connection that is truth behind the observation that blood is thicker than water. But there are other family-like relationships that engender similar feelings. Families can be by birth or by choice.
Family and Leadership
So how does the concept of family fit into the topic of leadership? Whether we like it or not, the workplace is a natural family environment. People work for a lot of reasons, including the financial support to their families, fulfilling a calling to help others, having something interesting to do with their time, experiencing a sense of fulfillment that accompanies achievement, or providing a needed social outlet. To some degree, all of these things are essential ingredients for a satisfying life. Creating a sense of family in a group of people who choose to work together is the best way to achieve these tangible and intangible benefits.
When leaders talk about creating a sense of family in the work place, what are they referring to? From my perspective, there are several common themes:
A genuine interest and concern in the person – not just the position as a staff member or customer or their usefulness to you or the rest of the team.
Willingness to be helpful when the chips are down. Being a part of a support network that extends beyond the workplace.
Genuine happiness for another's good fortune and success, and participation in the celebration of special occasions.
Patience – taking time to listen and learn about those around you and to respond with kindness and compassion.
Playfulness – the presence of laughter and the presence of humor that is uplifting and affirming. This does not include humor at another's expense or diminishes another person in any way.
Creating a Family at Presbyterian Senior Living
How can we tell when we are in the presence of this kind of family? One of my favorite job responsibilities is taking part in staff recognition events. This is a fairly common experience for me, and one that I enjoy immensely. Often I get the privilege of sharing a table with front line staff and see firsthand the sense of family as they relate to each other. Much of the conversation is about their children and grandchildren, the passage of time, and how good it is to have long term relationships with the people they work with. Some of the stories are so compelling and vivid that they are etched in my mind forever.
One such occasion occurred many years ago when a staff person receiving a service pin spoke about losing her teenage son in a tragic car accident. She went on to explain how her work family helped her in this difficult time:
"I don't think I could have gotten through that experience without the people here at work. You surrounded me with love. When we did not have enough money to pay for my son's funeral expenses, the staff raised money through bake sales and contributions to cover the costs. I believe that God led me to work here because he knew that this is a place I would get the support to sustain me. I don't know what I would do without all of you."
These extraordinary types of support occur more often than we would like to believe. But often the sense of support is less dramatic. The recent 30 plus inch snow storm provided many opportunities to experience a family-like connection. Staff members stayed overnight and worked extra shifts so that our residents would be safe and secure. Residents and staff were patient with each other in the face of hardship, flexibility and teamwork was evident across departmental lines, and a sense of humor to lighten up the moment seemed to appear at the right time. Letters of appreciation received from residents after the snowstorm confirmed the extraordinary effort.
There are unique complications to creating a sense of family in the work place. Everyone has a different comfort level in disclosing personal matters to their co-workers. It is a leadership challenge to include team members in a positive atmosphere without being overly intrusive. Also, leaders are not parents in the workplace. The family experience at work is one of equals - not the assigned roles of parent and child.
In spite of the overwhelming evidence of the benefits of creating a family experience in the work place, it would be a mistake to completely romanticize the family experience. Families are not perfect, can be messy, and sometimes even dysfunctional. We find this to be true in our birth families as well as our chosen families. The snowstorm ends, and we return to our normal work pace. The person who needs our help in a moment of crisis may still have irritating habits that bother us. What sustains families through all of the ups and downs of life is something beyond a good feeling. Behind every family portrait is the intentional commitment of people who care deeply about each other. The photo may capture the shining moment, but the staying power of the successful family takes hard work.
My hope is that you are all blessed with the joy of being a part of a family - both at home and in the workplace. If you are a leader, I would encourage you to intentionally reach out to your team members to create a sense of closeness and support in their family by choice.