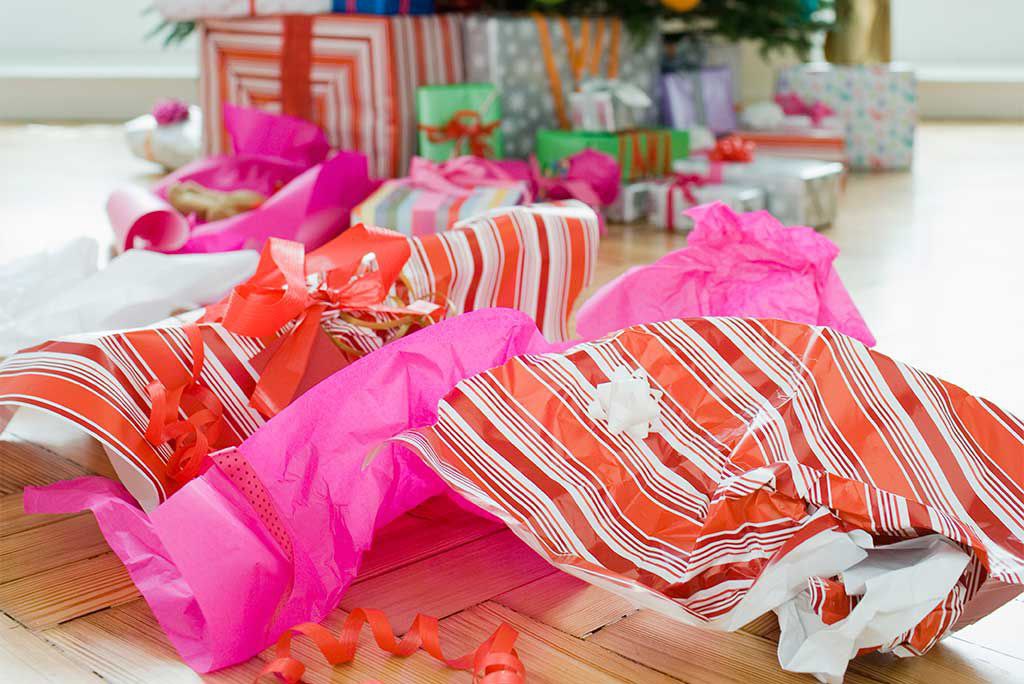 Subscribe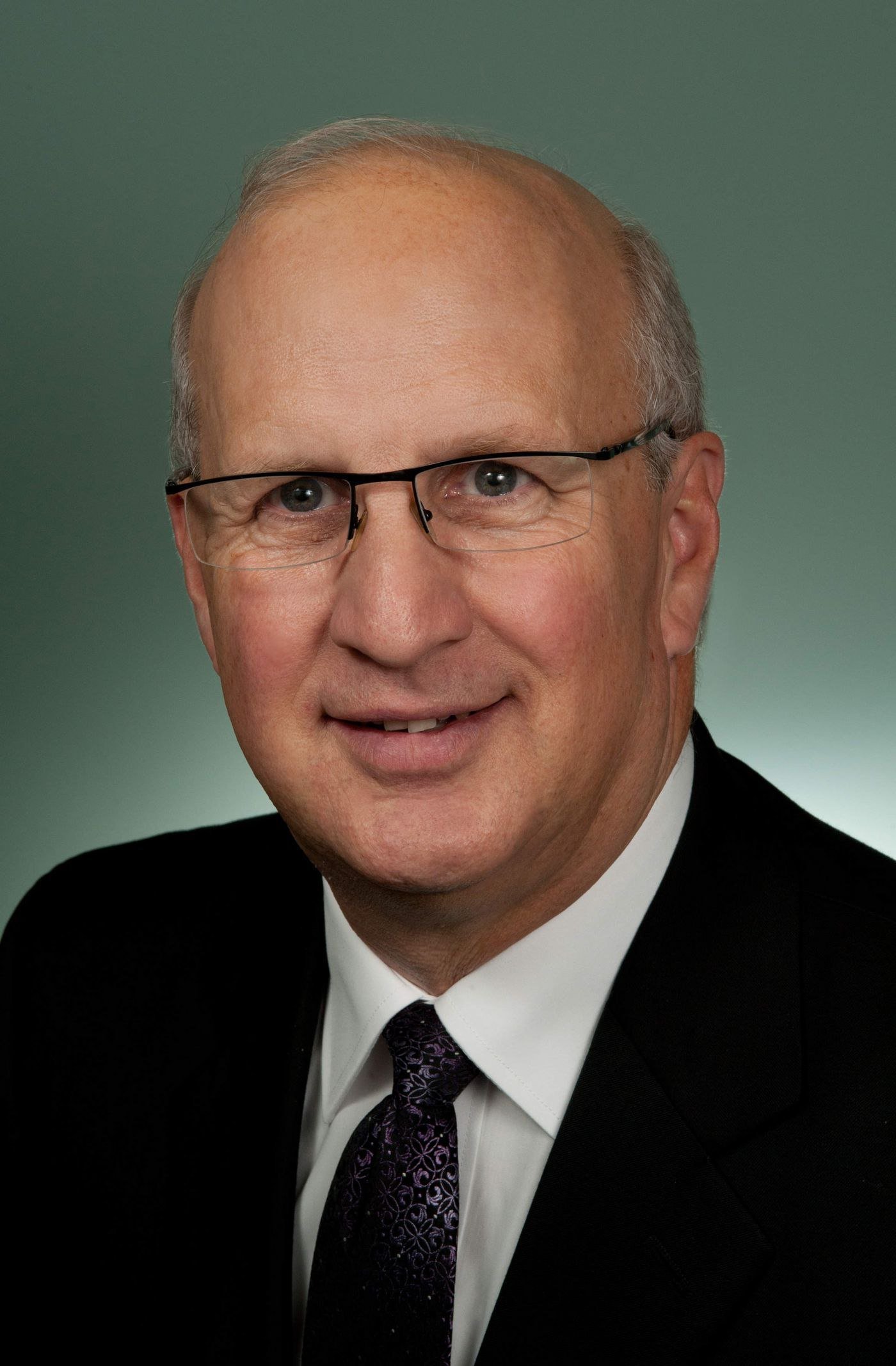 Reflections on Leadership: Gift Giving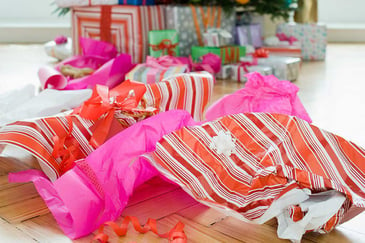 December is known as the gift-giving season. The experience of gift giving at this time can be stressful. It can also be a source of enjoyment or humor, especially if you can take a step back and consider the gift giving process beyond the cost or length of the list to be completed. I would like to provide you with a few of the insights I have gained over the years related to gift giving.

Lessons on Gift Giving
Our first Christmas with my oldest daughter is one of my favorite gift giving memories. While Michelle got a number of gifts that were appropriate for her age, her greatest joy was tearing open the wrapping paper and throwing it in the air. Nothing else seemed to matter. The lesson learned – the anticipation and excitement of receiving a gift often transcends the value of the gift that is given.
On my son's 10th birthday I was attending a conference in San Antonio, Texas, so I thought he would like a birthday gift with a distinctly Texas flavor. After looking around for a long time, I picked out a bull whip. My son loved the gift. My wife's response to giving him a bull whip was, in retrospect, quite predictable. "What were you thinking, giving a 10 year old boy with two sisters and a dog a bull whip? Who do you think he is likely to use it on?" This gift is still recalled by my family under the general heading of "It seemed like a good idea at the time". The lesson learned – when selecting a gift, it is always a good move to get another opinion prior to the purchase.
Being a grandparent is an interesting vantage point to view the whole experience of gift giving. When my 7 year old grandson had a birthday party, where there were a number of gifts given – several of them relatively expensive and educational in nature. Of the many gifts opened at that time, the one that was the hit of the evening (which was not my gift) was the least expensive of all of the gifts given to him – a Whoopee cushion. If you know anything about the humor of a 7 year old boy, this was not a big surprise. The lesson learned – a gift does not have to be expensive to be truly appreciated.
Some gifts that initially appear to be odd can be the best gifts ever. A number of years ago we gave my mom a Christmas gift that was her favorite of all time – a headstone. While this sounds pretty strange at first, if you know the story, you can understand its impact. My great-grandfather, who had played a large role in my Mom's life as a young child, had been buried without a grave marker because the family was too poor to afford a headstone when he died. For most of my life I had heard my mother express a concern that her grandfather was slipping into obscurity as the patriarch of her family. After locating his exact burial place, my siblings and I were able to purchase and place a headstone to mark his grave. The visit to the cemetery to see my Mom's Christmas gift remains one of my fondest memories. The lesson learned – The best gifts often meet an emotional and practical need.
One year for Christmas I gave my wife a gift that may have been the least expensive of our entire married life – a collection of the poetry that I had written for her over about a 15 year period. I also made identical copies for each of my now married children with instructions to fill out the remaining pages of the book with expressions of their own love story. The book itself is not very impressive. Anyone else reading the verses contained on those pages may not grasp the impact of a love story chronicled in such a way. But my wife can recall the specific experience that inspired each piece. The lesson learned – the most treasured gifts often cost more in terms of time and less in terms of money.
Some gifts go out of fashion – Beanie Babies come to mind as something once in demand that is no longer a hot commodity. Whenever I think of giving a gift, I think about its immediate impact and long term value. Based on my experience the best gift you can give is usually something that strengthens the bond between the giver and the receiver of the gift. If you can find such a gift, it will be genuinely appreciated and retain its' value in the eyes of the receiver.
The Leadership Gift List
How is the concept of gift giving related to leadership? We are often closer to people we work with every day than our next door neighbors. This is because we may spend more time with those we work with than anyone else – even some of our family members. Some have observed that work is the new neighborhood. Intuitively we know that the work place is all about relationships. In this environment, leaders should ask themselves - what can we give to the people we work with that will strengthen relationships throughout the year? I have a few suggestions for your leadership gift list:
Time is life's most precious commodity. All relationships require the investment of time. One of the primary reasons why many people only experience superficial relationships is due to a lack of this kind of investment. If a leader desires a better relationship with his co-workers, he or she can start by paying closer attention to their team members when they are together. Some have called it being present, or being in the moment. Whatever you call it, the gift of your attention is always appreciated.
Give the gift of fun. This is not a license to engage in horseplay or humor at someone else's expense. In the book, Encouraging the Heart, James Kouses and Barry Posner talk about the need to celebrate together in the workplace as a way to infuse life with passion and purpose, providing more than 20 concrete suggestions to "create a culture of celebration". Life is too short not to have fun at work.
Give the gift of authenticity. Be yourself and encourage your team members to be themselves. Find ways to foster authentic relationships among team members. This involves a bit of self-disclosure among team members. It helps when your team members understand that no one is perfect and we all have strengths and weaknesses. It is my experience that people who really know each other are less inclined to posture or try to gain an advantage at the expense of someone else.
Give the gift of concern. Every life has its ups and downs – including the people you work with. It can be distressing to go through a period where things are not going well and discover that you are going through the experience alone. Good leaders try to create an environment where this does not happen. At an PSL service pin presentation some years ago a nursing assistant made the following comments to her fellow staff members about a hard period in her life when her son died in a tragic accident: "I don't think I could have gotten through all of this without the people here at work. You surrounded me with love. When we did not have the money to pay for funeral expenses, the staff raised money through bake sales to cover the costs. I believe that God led me to work here because He knew that this is a place I would get the support to sustain me. I don't know what I would do without all of you." That is what the gift of concern looks like in action.
The Spiritual Dimension to Gift Giving
There is also spiritual dimension to gift giving. All of life is a gift from God. James 1:17 tells us that "Every good and perfect gift is from above, coming down from the Father of lights". Gift giving should come naturally to those who have been the recipients of undeserved generosity. In response to the generosity of God toward us we should consider the needs of those who are less fortunate and reach out to meet their needs.
In December we also celebrate the gift of God to humankind – an event that is recorded in chapter two of the book of Luke.
And in the same region there were shepherds in the field, keeping watch over their flock by night. And an angel of the Lord appeared to them, and the glory of the Lord shone around them, and they were filled with fear. And the angel said to them, "Fear not, for behold I bring you good news of great joy that will be for all the people. For unto you this day is born this day in the city of David a Savior, who is Christ the Lord. And this will be a sign to you: you will find the baby wrapped in swaddling cloths and lying in a manger." (ESV)
An unexpected gift at an unexpected time – a gift that transformed the world as we know it, and continues to transform the lives of those who choose to follow him.
Gifts come in many shapes and sizes. My wish for each of you is that you are surrounded by love this Christmas season, and that you experience the gift of peace – the peace of God which passes all understanding.
About Steve Proctor
As the now-retired CEO of Presbyterian Senior Living, Mr. Proctor was employed by PSL from 1971 - 2019. He is a Registered Nurse and Licensed Nursing Home Administrator with a BS degree in business administration from Elizabethtown College. He also holds a master's degree in gerontology from the University of North Texas. Before becoming CEO, Mr. Proctor was Chief Operating Officer for 16 years. In addition, he has served as a Board member and is a Past President of the Pennsylvania Association of Non-Profit Homes for the Aging ("PANPHA"). In November of 1995, the American Association of Homes and Services for the Aging ("AAHSA"), now known as LeadingAge, recognized Mr. Proctor's proven leadership and accomplishments by electing him to serve as Chair of its national board of directors. He served as Chair-elect in 1996 and 1997, as Chair in 1998 and 1999, and as past-Chair in 2000 and 2001. He has also served as chair of the International Association of Homes and Services for the Aging.