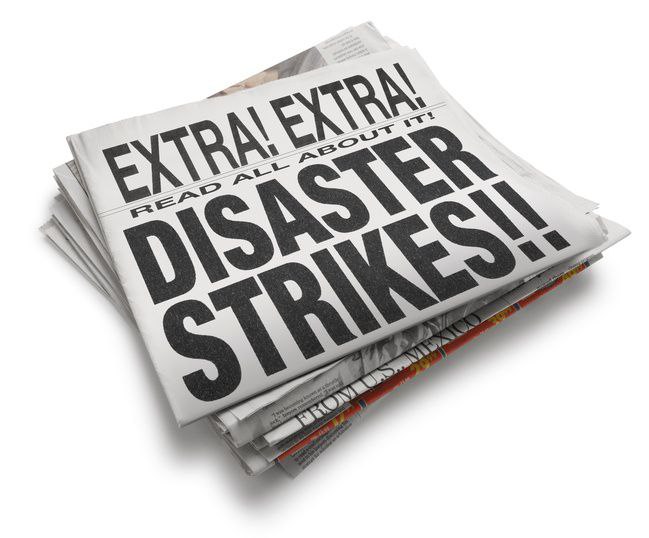 Subscribe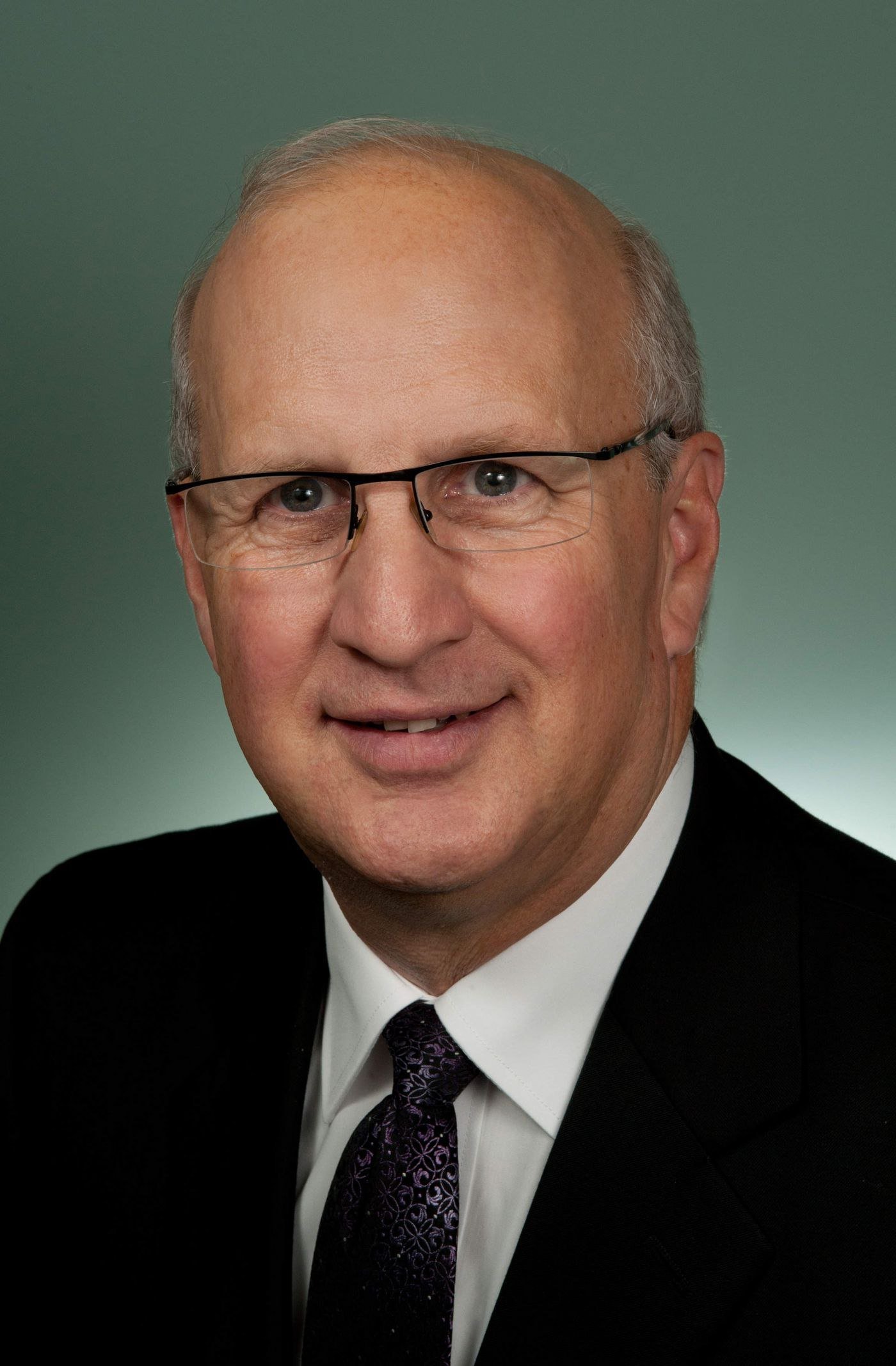 Reflections on Leadership: Leadership in Times of Tragedy
The past several months have been marked by a number of events that are accurately described as tragedies. Hurricanes in Texas, Florida and Puerto Rico, the mass shooting in Las Vegas, and the wildfires in the western states of Montana and California are combined into a string of events that is unparalleled in my memory. Some of these are called "natural disasters" while others reflect premeditated, evil intent directed toward an innocent population. Seeing each of these situations on the television screen leaves an indelible mark on each of us, especially if children or the elderly are involved.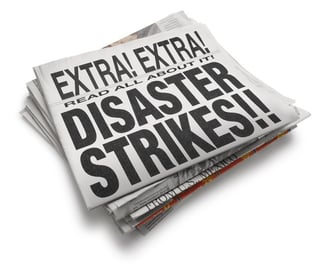 As hard as the images are to see 
on television, the effects of tragedy can be much more difficult when viewed up close. Knowing people in Houston and Florida can turn the abstract image on a television screen into worry and sadness about people we know and love. Everyone at PSL experienced a sense of loss when we discovered that one of the victims of the Las Vegas shootings was a close family member to a PSL staff person. Empathy is unavoidable when we know the names and families of those who are in the middle of such horrendous situations.
In these circumstances we naturally turn to leaders as we try to come to grips with events that caused such disasters and try to understand what is being done to help those who are most severely affected. Starting with the emergency response, the collective expressions of grief,
the investigation of how and why something happened, to the steps taken to prevent a similar situation happening in the future, leadership is critical to recovering from the trauma. Sometimes leaders are captured on camera, sometimes they are invisible, but they are there nonetheless.
Some time ago I had the opportunity to watch the movie Lincoln, which highlighted a short period of time in the life of Abraham Lincoln, the 16th president of the United States. From the film and the books I have read on the life of Lincoln, it is my opinion that there is no leader in the history of our country that had to deal with the combination of personal loss and tragedy in his work life as this remarkable man. The battle reports of the civil war chronicled over 600,000 American deaths on both sides of the conflict. The awareness that his decisions could result in the death of thousands of others was always in his thoughts, especially as he visited with soldiers who were wounded on the battle field. In the middle of this national tragedy, he suffered the loss of his young son to typhoid fever – a loss so profound that he and his wife, Mary Todd Lincoln, never fully recovered. The strength of his character in the face of such hardship is one of the greatest stories in the history of leadership.
If we are lucky, our leadership skills will never be tested in any truly horrific event, either
behind the scenes or in front of a podium filled with microphones and television cameras. But make no mistake, horrible things happen every day, and sometimes they can happen close to us, at work or in our neighborhood. It is more likely to experience a car accident, debilitating medical condition, or the sudden death of a friend or co-worker than a history making calamity. Some of these things have happened within the Presbyterian Senior Living family over the years.
What are we to do if we find ourselves in a position of leadership when a tragedy occurs close to us? I have a few observations that may be helpful:
Focus on people first. Things can be fixed or replaced. 

Resist the impulse to try to explain the unexplainable. It is not up to you to try to sort out circumstances that appear to be entirely senseless. 

Do not divert attention from the immediate needs of people to look for someone or something to blame, especially in the immediate aftermath of a tragedy when the facts may be unclear. There will be ample time later on for detailed analysis and to determine accountability. 

Avoid platitudes. Giving someone a hug and saying nothing is far more comforting than empty words. 

Don't say that you know how someone else feels. Even if you have had a similar experience, everyone reacts differently. 

Be human enough to grieve
 with those who are grieving.
The absence of emotion does
not engender respect. On the contrary, keeping a stiff upper-
lip may appear to be cold and uncaring. There is something reassuring in our shared grief when it helps us to realize that we are not facing the cold hard world alone.
When in doubt, do something constructive to help. Find the most pressing needs and take action. If possible, enlist others to join you in a concerted effort. 

Sometimes sustained help
 is needed. Look beyond the immediate rush of the moment to offer ongoing assistance. 

Unless there is an immediate and present danger, avoid making permanent changes when in
 an emotional state. Long term solutions are best handled with clarity of thought. We can learn a lot about ourselves and forge stronger bonds with our fellow human beings in difficult situations. We can also gain a fresh perspective on what is important in life. In addition, the strength or weakness of the foundation stones of our lives can be exposed in times of tragedy. When tested, we may be surprised by our strength, or troubled enough by our weakness to make significant changes in the way we live.
Finally, our faith can be strengthened, even when we have no words to express the grief that surrounds us. Faith can be the last refuge in the storm or lift us from the depths of despair. 

God of Tears
God of tears who weeps with us And holds our trembling hands. God of fears, embraces us
When we're too weak to stand.
God of worried restless nights Has eyes that never sleep. God of sorrow, sighs with us When visited by grief.
The times when we are most alone Is when He is most near.
And when we are engulfed by fog, His vision crystal clear.
God's with us in each darkened hour And suffers every loss.
Because He gave up heaven's realms For nails upon a cross.
About Steve Proctor
As the now-retired CEO of Presbyterian Senior Living, Mr. Proctor was employed by PSL from 1971 - 2019. He is a Registered Nurse and Licensed Nursing Home Administrator with a BS degree in business administration from Elizabethtown College. He also holds a master's degree in gerontology from the University of North Texas. Before becoming CEO, Mr. Proctor was Chief Operating Officer for 16 years. In addition, he has served as a Board member and is a Past President of the Pennsylvania Association of Non-Profit Homes for the Aging ("PANPHA"). In November of 1995, the American Association of Homes and Services for the Aging ("AAHSA"), now known as LeadingAge, recognized Mr. Proctor's proven leadership and accomplishments by electing him to serve as Chair of its national board of directors. He served as Chair-elect in 1996 and 1997, as Chair in 1998 and 1999, and as past-Chair in 2000 and 2001. He has also served as chair of the International Association of Homes and Services for the Aging.