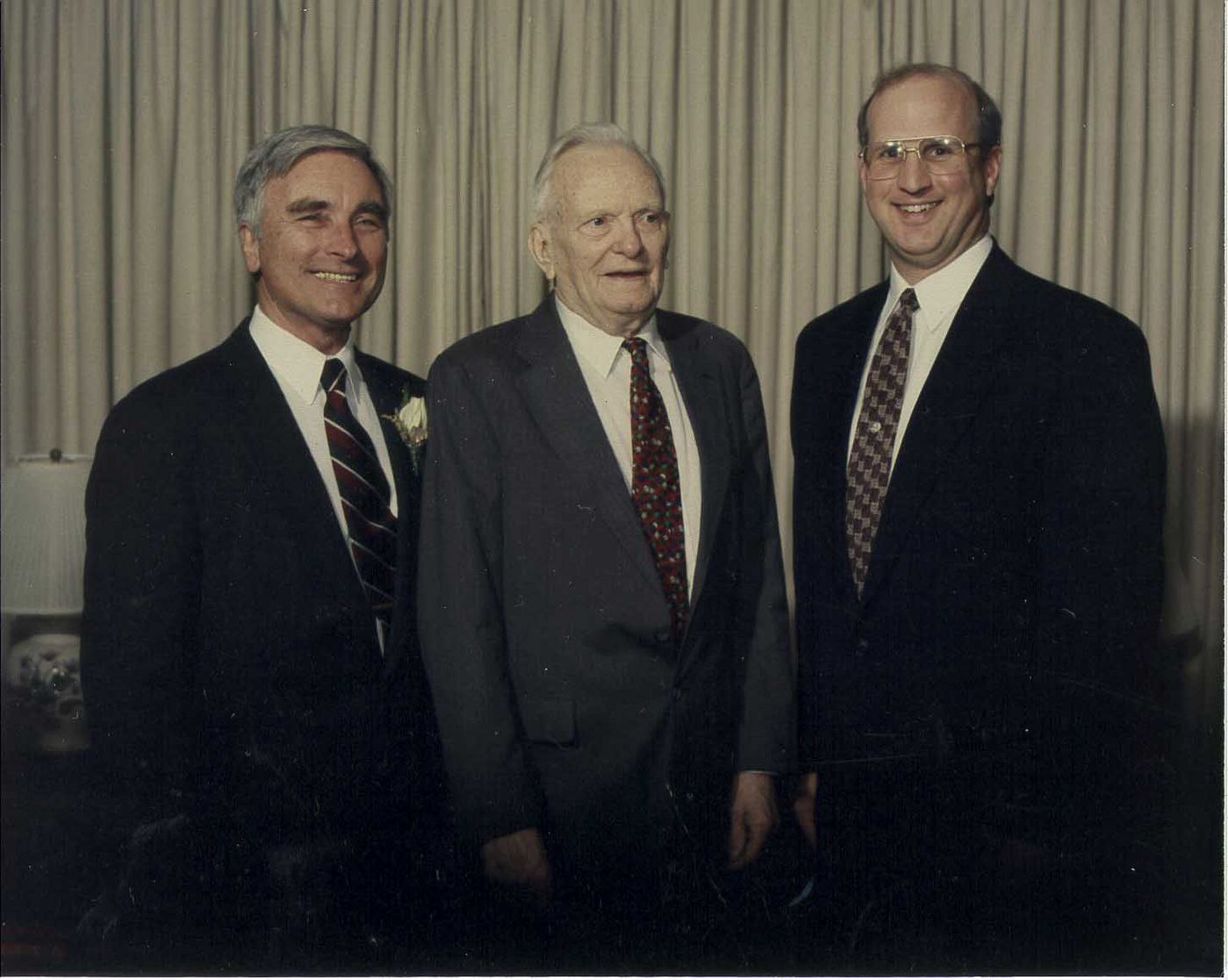 Subscribe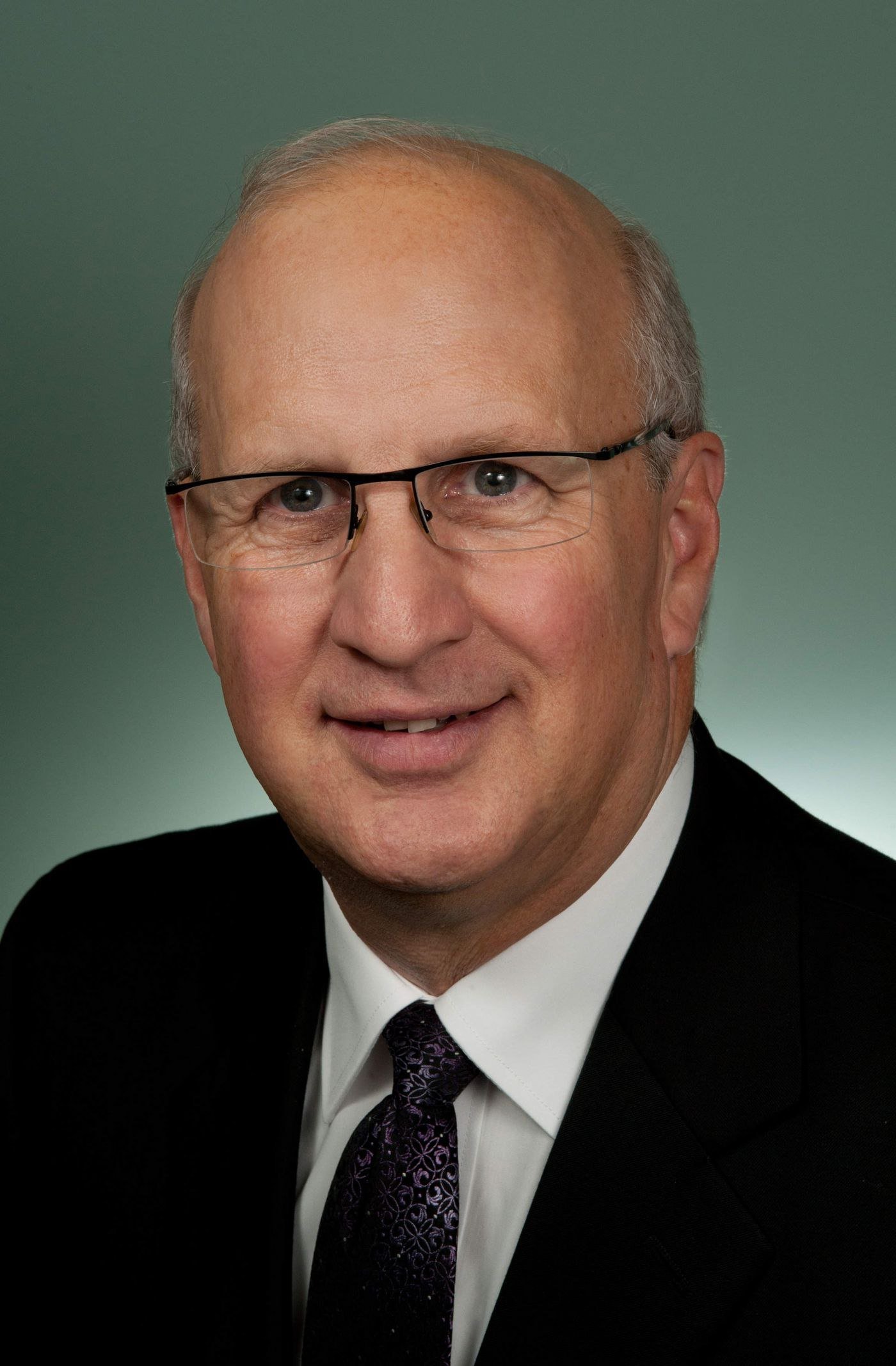 Reflections on Leadership: Leaving a Legacy
Entire books are written about leaving a legacy behind when passing the mantle of leadership to a new generation of leaders. Some of these accounts are written by the individual leader in an effort to put a positive spin on history. From my perspective, the more accurate descriptions of a leader's legacy are written by those he or she may have worked closely with after a bit of time has elapsed. The perspective of time reveals the lasting impact of their work.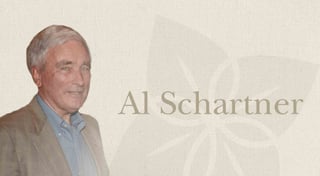 Over twenty years ago my friend and mentor Al Schartner retired from his job as CEO of Presbyterian Senior Living. His recent death at age 86 has caused me to think about his legacy as a leader and the effect he has had on the lives of thousands of people during his career.
First there are the facts. Al began his service to Presbyterian Homes in 1964 as assistant administrator to Bill Swaim, the organization's first chief executive. In 1969 he succeeded Bill as CEO, and served until his retirement in 1996. During Al's tenure with Presbyterian Homes the organization grew from serving 375 residents and 10 facilities with a staff of 40 an annual budget of $300,000 to serving more than 3,000 residents in 18 locations with a staff of 1,800 and an operating budget of $28,000,000. But the facts that spell out success leave out the character of the person who made all of this happen. The real flavor of Al's leadership is best illustrated by a few stories that illustrate his character.
The Ability to Make Friends
Not long after Al moved to Dillsburg he was burning leaves at the edge of his property, and somehow the fire got away from him and ignited the grass on the field next door. This resulted in quite a commotion as the fire department arrived and the neighbors gathered to watch the fire being extinguished. As he was telling me this story, my reaction was "Wow. That must have been an embarrassing moment!" To which he responded. "Well it was a bit of an embarrassment, but it really turned out pretty well. In just a few minutes I was able to get to know almost everyone in the neighborhood. A number of the people I met that day have become close friends and have been an important part of our lives. It would have taken much longer to get to know everyone without that fire." Al is the only person in my experience who could see an opportunity to make friends under such unusual conditions. This was not an isolated event. Al was always looking for opportunities to connect with people, as evidenced by the many people who claimed him as a friend.
A Person of Faith
Al saw the providence of God in everything around him – especially in the everyday events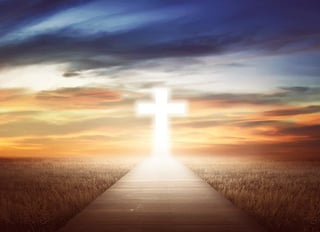 of life. As a young administrator of one of PSL's smallest locations, I was visiting the administrative office reviewing applications for an assistant administrator. The applicant was a person named Loretta Foster. In her cover letter she mentioned that she would be unavailable for an interview for a few days because she was attending a meeting of Presbyterian women at Wilson College. Al suggested that we go to Chambersburg to see if we could find her and interview her together. When we arrived at the college, we were disappointed to learn that the entire group of approximately 200 women were given box lunches and were on a two hour lunch break, dispersed across the entire campus. We were looking for someone that we did not know by sight in an unknown location who had no idea that we were looking for her. I was ready to leave. Al wanted to wander around a bit. As we walked out of the main building, I noticed that everyone was wearing name tags. I remarked to Al "Wouldn't it be crazy if the first person we meet has a name tag that says, "Hello, My name is Loretta Foster?" In less than 50 feet, we passed a lovely lady who had a name tag that said "Hello, My name is Loretta Foster."
We decided to take Miss Foster to lunch at the local Howard Johnson's. When Miss Foster was in the restroom, Al quietly asked me if I had any money. Between us we had $2.00, and the restaurant did not take credit cards. When Miss Foster returned she told Al that she would prefer to eat the box lunch from the meeting, if we did not mind. With a straight face, Al said "Of course not. Steve and I were just thinking of having a cup of coffee". After paying the bill and leaving a modest tip, we had ten cents to spare. In the car on the way home I remarked at our extraordinary luck. We had located the candidate we were looking for, the interview had gone well, and we were spared the embarrassment of admitting that we did not have enough money to buy lunch. Al just smiled and said, "Providential". It was an expression that I heard on many occasions in our 25 years of working together. Al was acutely aware of the providence of God in all things.
The Power of Encouragement
I came to work at PSL in 1971 as a registered nurse with a lot of youthful enthusiasm and very little experience. Looking back on it, I would not have hired me for a position of responsibility. I had a great affection for older persons and a good rapport with my co-workers. But I had a very modest view of my future potential, especially since Rhonda and I had initial career thoughts that were focused on going into the mission field. Shortly after coming to work for PSL, Al and his wife Kathy visited us for dinner at our small apartment. During our evening together, Al mentioned that I should think about my education and the need to eventually obtain a master's degree in preparation for major responsibility in the field of aging services. When they left, I remember remarking to Rhonda, "I have been working here for less than 6 months and need 60 credits to get a bachelor's degree, and he is talking about a master's degree and a big future. Either this guy is a lot smarter than I am or he is nuts!" This turned out to be the first of many seeds of encouragement that changed my perspective, and altered the course of my life. In the 25 years we worked together, Al was always quick to notice my initiative and frequently went out of his way to point out my accomplishments to others. I was only one of many who would see a world filled with opportunity because of Al's encouragement.
There are many other stories that reveal the character of Al Schartner and his legacy. His passion for serving older persons, his kindness toward those around him, leading by example, and his natural tendency toward servant leadership are just a few other characteristics that immediately come to mind.
Al left PSL with a great legacy on which to build. Even 20 years after his retirement, the organization that PSL has become still bears the fingerprints of the culture that he nurtured in his time as PSL's leader. This is a legacy that anyone would be happy to claim as their life's work. How can I summarize Al Shartner's influence on my life and PSL's ministry? The word that immediately comes to mind is "Providential".
About Steve Proctor
As the now-retired CEO of Presbyterian Senior Living, Mr. Proctor was employed by PSL from 1971 - 2019. He is a Registered Nurse and Licensed Nursing Home Administrator with a BS degree in business administration from Elizabethtown College. He also holds a master's degree in gerontology from the University of North Texas. Before becoming CEO, Mr. Proctor was Chief Operating Officer for 16 years. In addition, he has served as a Board member and is a Past President of the Pennsylvania Association of Non-Profit Homes for the Aging ("PANPHA"). In November of 1995, the American Association of Homes and Services for the Aging ("AAHSA"), now known as LeadingAge, recognized Mr. Proctor's proven leadership and accomplishments by electing him to serve as Chair of its national board of directors. He served as Chair-elect in 1996 and 1997, as Chair in 1998 and 1999, and as past-Chair in 2000 and 2001. He has also served as chair of the International Association of Homes and Services for the Aging.