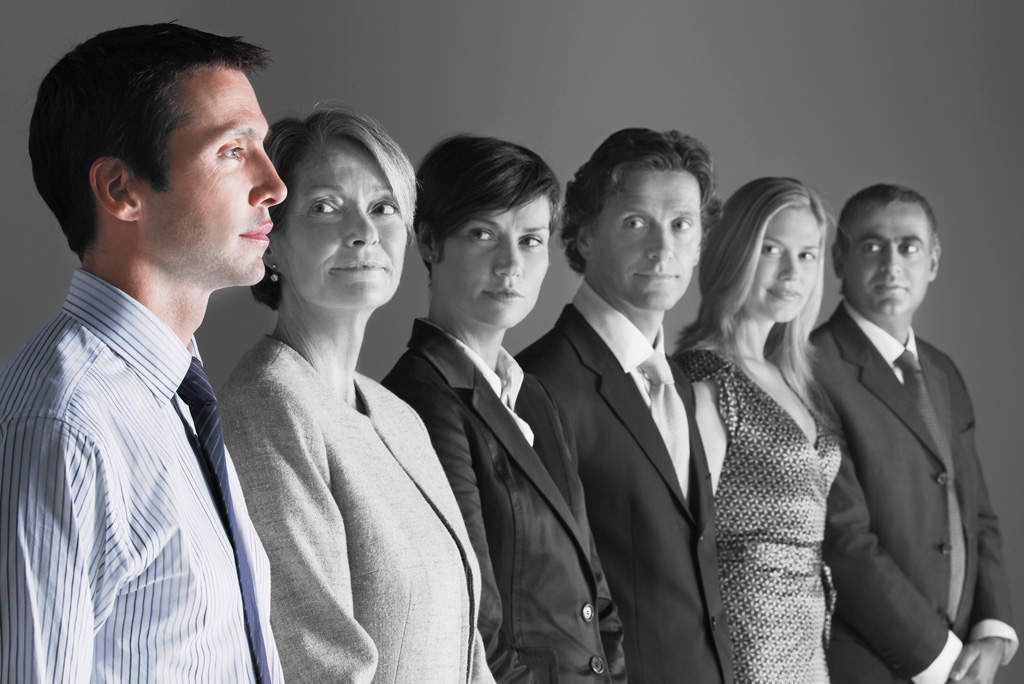 Subscribe
Successful Leadership in Senior Living: Mentoring Next Generation Leaders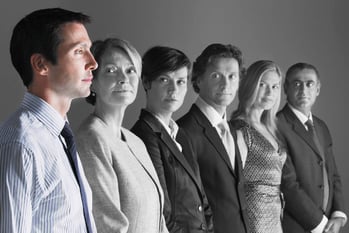 The path to being an effective leader is not the same for everyone. Talk to any leader and you will hear a story of how they started in their first position, and when they realized that they were being led to a position of leadership. However, one common thread in almost every story is the presence of mentors and their influence at critical times to shape the leadership journey.
I recently had the pleasure of addressing a room full of my colleagues at the 2015 PEAK Leadership Summit, sponsored by Leading Age in Washington DC. The conference provides an atmosphere for leaders, in the field of aging services, to dialogue with their peers on important issues. At another meeting of the Presbyterian Association of Homes and Services for the Aging, I addressed a similar audience on the same topic. In these sessions, we answered a number of important questions: What does successful leadership, in senior living, look like? How do mentors shape each of us in our leadership roles? What should today's leaders do to mentor aspiring leaders and prepare them for the future? The transcript is below.
Personal Experience
Like almost everyone in this room, my life and career has been shaped by mentors who appeared at critical times. For many of us they start with parents, teachers, and others close to us as we grow and mature. They play a role in our character development and may help us to gravitate toward a particular occupation. In the interest of time I am not going through a detailed account of my own journey. However, I would like to start by simply stating that if you are a parent, neighbor, Sunday School teacher, coach, or have nieces and nephews, there is a strong possibility that you already are a mentor.
I thought I might highlight one unintentional and three intentional mentors that came immediately to mind when we began thinking about this presentation.
My first exposure to a person in a major leadership position occurred when I was 18 years old, about a month from beginning my nursing education. I was working as an orderly at Mercy Hospital in Port Huron, Michigan when I received a call to come down to the Nursing office to meet with the Director of Nursing. Based on my experience at the time, I thought that this meant that I was in some kind of trouble. When entered the office, I was greeted by the D.O.N and another person who was introduced as the personal assistant to Cecil Runyan, the Chairman and Chief Executive of a large public utility. Much to my surprise, I was offered a job as a 3-11 chauffer and personal assistant to this nearly 80-year-old executive who was in the hospital and was being discharged later that day.
I learned that Mr. Runyan was on the board of directors of the hospital and had requested help in finding someone to work for him. The fact that I was a nursing student was a plus, as he had some physical problems that needed attention. I was not aware of it, but I was about to begin an education in business and leadership that would complement my nursing education. It was a perfect job in that it permitted me to fulfill my nursing schedule and make enough money to pay my way through school.
Mr. Runyan was the caricature of a 1950's or early 60's business executive. His wide brimmed fedora was accompanied by red ties and vested suits that were all in some shade of blue or grey. His constant companion was a large cigar, which he smoked continuously. He claimed to smoke 20 cigars a day, and in the hours I spent with him, he seemed to keep that pace with relative ease. He was known to be very smart, tough minded, hard charging, and somewhat impulsive. He actually fired me several times, and rehired me the same day each time. He was strong and decisive, and not terribly conservative in many respects. I clearly recall him telling me that if someone offered me a million dollars I should turn it down, because it was a lot more fun to make it yourself. That was easy for him to say. By the time I worked for him he was on his third fortune.
Mr. Runyan was what I would call an unintentional mentor. Because we spent so much time together, we would talk about a variety of subjects - like his strategy in establishing banking relationships, and when to borrow money. He introduced me to the Wall Street Journal and other business publications. As a young person I found myself in meetings that involved geology reports and decisions about drilling oil and gas wells. In the process I learned a great deal about analyzing options and taking calculated risks. He was the image of the old style, strong leader, comfortable with barking orders, listening when he thought it would be helpful, but perfectly content being the contrarian. If I were to describe the positive attributes of leadership that he modeled, it could be summed up in three words – brave, strong, and optimistic.
I found out quickly that it was possible to learn what to do and what not to do from the same person. I realized if I paid close attention I could learn from experience about things that were not written in business books. I also discovered that I hated cigars and that barking orders was not the best way to get people to cooperate.
I don't think either of us realized that he was my mentor, because at the time I was a nursing student and I could not imagine using any of this information in the future. But in a very few years, this became the foundation of my business education.
Following that experience, I began working for Presbyterian Homes in Pennsylvania. Albert Schartner, who at that time was a relatively new CEO of the organization, hired me. I had very little experience, but for some unexplainable reason, he hired me for a position of responsibility. In later years I often told him that had I been him, I would not have hired me at that time.
As a person in my very early 20's, I had a limited view of my career prospects. After working for less than 6 months as a Director of Nursing of one of the smallest of the organization's locations, he and his wife invited my wife and me out to dinner. During evening he mentioned that is was his goal to get me on a track to get a master's degree to prepare me for a career as a leader in the field of long term care. I remember remarking to my wife later in the evening, "Here I am, 60 credits from finishing my bachelor's degree and he is seeing me in a position of leadership in the organization and the field of aging services. Either he knows a lot more than I do, or he is nuts, at this point I don't know which."
Al took an interest in me, and with a lot of hard work, his aspirations for me actually materialized. As I rose through the ranks from a Director of Nursing to a Nursing Home Administrator, he intentionally exposed me to a variety of experiences that he thought would be good for me—including the planning and design of a new PSL campus. He trusted me to open a new campus location, and as its first Executive Director, I had a chance to put my own team together, and make my share of mistakes along the way. This would later lead to becoming the COO and placed me in the position to be interviewed as a candidate to succeed him as CEO of the organization when he retired. His mentoring me through my career path made me the poster child for PSL's commitment to developing staff at all levels of the organization. Altogether we worked together for 25 years.
Along the way, I had others who encouraged me—most notably Herb Shore, my graduate school professor at the University of North Texas. Scores of successful people in the field can claim Herb as a mentor. He was a larger than life figure who took a special interest in many students, providing encouragement to people who were entering this new field of endeavor. I had the privilege of spending one summer in Herb's organization, working with his team, seeing how he was able to translate classroom learning into superior performance.
The last person I would like to mention is a Dottie Yingling, a woman in her mid-70's who had retired as a senior executive from AMP, a fortune 500 company that was headquartered in the Harrisburg Area. Dottie was a member of my church, and her husband Bill had been responsible for the Christian Education program at the Synod level. Having had no children, Dottie kind of adopted a group of 8-10 men – from the upper 30's to late 40's. They came from many walks of life, and she coached some of them into starting new businesses, making career changes, or broadening their experiences. I was one of her projects.
Eventually she and Bill moved into one of our retirement communities, and she continued to invite me to lunch to dispense business advice. As a young and somewhat ambitious young person, it was an interesting experience to have an 80 year old woman inform me that I needed to be more of a risk taker, and that the Achilles heel of most executives is that they are slow decision makers.
It was the experience of these people investing time and attention in my future that became the foundation for my commitment to mentoring others and the focus of Presbyterian Senior Living in this area.
PSL Now
For the past several years PSL has had an internal Leadership Development program that had been used to identify future leaders and in a small group setting, provide a concentrated educational and mentoring experience. A number of these individuals have participated in the Leading Age Leadership Academy and the Leading Age PA Fellows in Leadership program. In addition, several of PSL's senior staff members have also participated as mentors in those programs, giving us a firsthand view of the benefits of mentoring.
These groups of 5 or 6 individuals go through a 2-year program meeting as a group 6 times a year. In between meetings there are readings, a group project to be presented at the board level, and individual mentoring sessions. Each group is selected to reflect complimentary skills sets as well as leadership potential. Senior staff members are highly invested in the process (CEO, COO, CFO, and Senior Vice President of Corporate Relations). The discussions are highly interactive and designed to provide participants with an insight into how leaders think, make decisions, relate to how boards make decisions, and a host of other issues designed to stretch them. We are also open with them in terms of our imperfections and failures along the way so they can learn from our mistakes. In the second year we pair the members who have completed their first year with a member of the next class as a mentor, setting the expectation that leaders in the organization assume a mentoring responsibility for those around them.
Throughout the organization, key staff members are recognized for developing their team members for positions of greater responsibility. Several of the Executive Directors of our CCRC campuses have come up through the ranks, and have been mentored by another Executive Director along the way.
Conclusion
So how would I summarize the experience with mentoring – from both sides of the table?
Summary
Nearly everyone is a mentor.
Mentors can be intentional or unintentional.
Mentors come in all shapes and sizes.
Mentors see the potential in someone when it is not obvious to others – even to the person being mentored.
Mentors are risk takers.
Mentors are not always "happy talk" people.
Mentors can (and should) challenge your assumptions.
Mentors are not always right.
Mentoring is mission.
Just to wrap up my observations on mentoring, I find that the time spent mentoring to be both personally and professionally rewarding, and has been one of the pillars of PSL's strong and healthy corporate culture.
As I contemplate retirement in the future, I believe that a strong mentoring program is the best way to shape the culture of the organization for generations to come, and a great legacy to leave for the next generation of leadership that will follow.


Successful leadership, in senior living, requires understanding and compassion. Learn more about how we're shaping culture for generations to come.

Click or Call 1-800-382-1385