Subscribe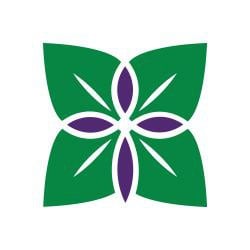 Successfully Aging in Place: What's Your Successful Aging Journey? [Infographic]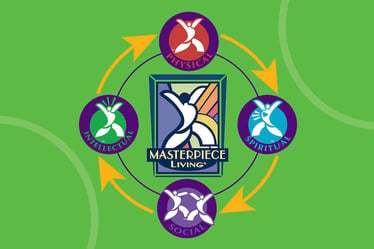 Based on a 10-year study on aging by the MacArthur Foundation, the Masterpiece Living approach provides stimulating, life-enriching, measurable programs designed to enhance the lives of residents, staff, and the entire culture of the community.
Areas recognized as the 4 pillars for well-being and purposeful living include Physical, Intellectual, Social, and Spiritual. Across Presbyterian Senior Living's broad network of communities, Masterpiece Living is helping residents embrace older age through physical activities and exercise programs that foster healthy lifestyles, intellectual opportunities for life-long learning, social engagement that expands friendship circles, and spiritual growth that helps residents discover their own meaning and significance in life.
Residents living in our Masterpiece Living communities have unique successful aging journeys—from discovering new interests and hobbies to doing things they never had the opportunity to do in their youth. Thanks to Masterpiece Living, residents are realizing "it's never too late and you're never too old" to follow your dreams.
Remember, old age is just a state of mind. Successfully aging in place is necessary for long-term health. Take the Successful Aging Journey Pledge below and share your successful aging journey with us in the comments.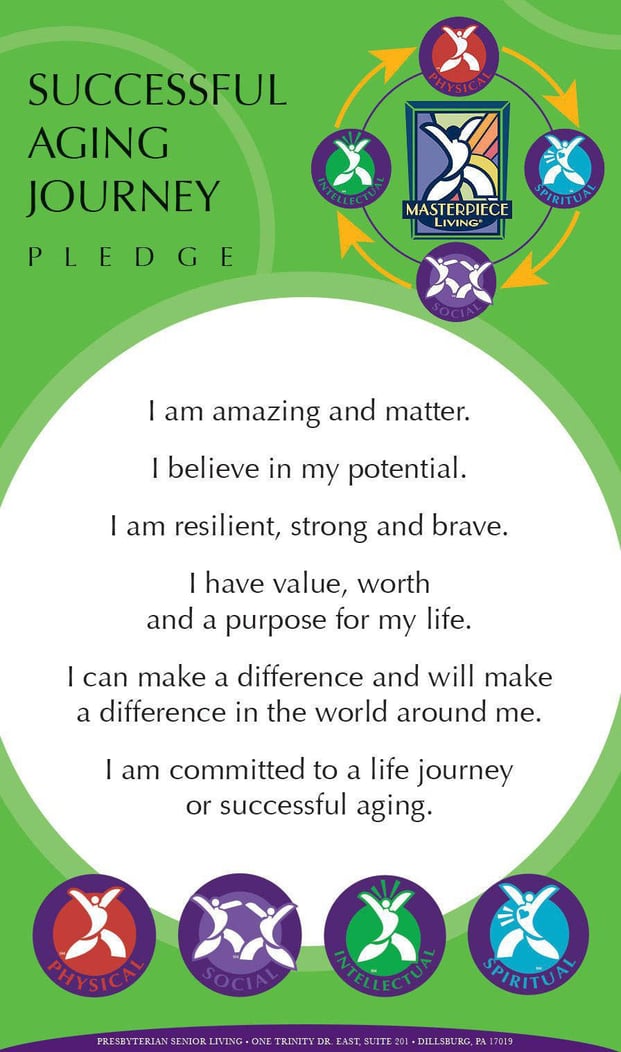 Learn more about our Masterpiece Living communities and share your Successful Aging Journey below.

Click or Call 1800-382-1385


About Presbyterian Senior Living
Presbyterian Senior Living is a not-for-profit organization, fulfilling its charitable purpose and mission by providing high quality retirement choices, healthcare services and affordable residential living options for people 55 and older for more than 85 years. Headquartered in Dillsburg, Pennsylvania, Presbyterian Senior Living provides services to approximately 6,000 seniors in 30 locations in the mid-Atlantic region of Pennsylvania, Maryland, Ohio and Delaware.